We are part of The Trust Project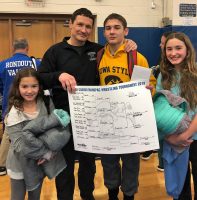 Carano Boys Return to Mahopac, Steal Show at Caruso Tourney
By Tony Pinciaro
While the Putnam Valley wrestling team looks forward to the annual, high-caliber Peter Caruso Memorial Tournament at Mahopac, it is especially personal for freshman Will Carano, Jr.
Carano' dad and Putnam Valley Coach, Will Carano, was a standout wrestler for Mahopac and culminated his career by winning a sectional title back in the day.
"I like going to the Caruso because I like wrestling at the school my dad wrestled at for four years and where he was a sectional champ," said the younger Carano.
The Caruso will now have added memories for Carano as he won the 126-pound title last Saturday in the tourney held in memory of former Mahopac wrestler, Peter Caruso. Class B Putnam Valley finished a robust fourth in the deep, 18-team tournament, prepping in earnest for its annual run at the Section 1 D-II crown.
In his first three matches, the second-seeded Carano registered three pins. He added the exclamation point to his day with a 6-1 victory over top-seeded Brendan Carroll of R.C. Ketcham in the final.
Carano was one of numerous placefinishers for Putnam Valley as it readies for the Section 1 Division II Championships, Friday-Saturday, Feb. 9-10, at Hastings High School.
Along with Carano, senior Kyle Sams, among the finest wrestlers in PV history, was the runner-up in the 132-pound weight class. Third-place finishers included David Ordonez (99), Hunter Lundberg (113) and Dean Appell (160), Mike Gaitin (220) placed fourth and Shane Appell (120) finished fifth.
"It's good that we had so many guys finish in the top six against tough opponents," the younger Carano said. "They wrestled offensively, and when they do that, like they did at the Caruso, they're going to score points and win. I think this is going to help them a lot and their confidence will go up. When they wrestle better they feel better about themselves."
Coach Carano was quite pleased with his team, especially his son.
"The team, as a whole, was very aggressive, much more offensive and very cognizant of being in good position," Coach Carano said. "Will is no different than anyone on this team in that the goals are always to be calm and composed, but relentless at winning every position."
This was Carano's third match of the season with Carroll. After Carroll won their initial meeting, at the John Jay-East Fishkill Tournament, Carano bounced back with an 8-5 decision, three days before the Caruso.
"When I lost to him in December, I didn't wrestle that much in that I wrestled to his benefit more than to my benefit," Carano said.
Carano seized control of the match in the first period with a quick five-point move – takedown and three back points. From that point on, Carano stifled Carroll.
MAHOPAC Coach Dennis DiSanto brought a banged-up team into the tournament, but still came away with seven placefinishers.
"My team did really well placing sixth out of 18 schools in probably the most competitive tournament in Section 1," DiSanto said. "My team has faced more adversity this year then any team I have ever coached with losing four starters for the season, but we still remain competitive in every match and every tournament.
Freshman Aidan Muldoon (106), Charlie Nicosia (145) and Mike Rivera (220) were runners-up. Muldoon advanced to the final despite being seeded sixth. He posted a major decision over the third seed, Middletown's Kenny Santiago, in the quarterfinal round and a tech fall in the semis.
Tom Mahoney (170) finished fourth, Tyler Roa (138) took fifth and Kevin Bunyea (120) and Andi Berisha (126) were sixth.
"Tyler went 4-1 and took fifth while Andi (Berisha), who was just coming back from an injury placed sixth," DiSanto said. "Tom Mahoney lost a tough-fought match against Somers' Antonio Vieira in the semis. There were so many hard matches in every round and it is a great tournament to get us prepared for the postseason."
DiSanto noted that the Caruso Tournament – held in memory of former Mahopac wrestler Peter Caruso — has made a name for itself in New York. Along with Section 1 teams, the 18-team field had representative from Long Island, Section 9 and Section 2. New Jersey power St. Joseph's Regional of Montvale also participated.
"Coaches contact me from all over the state trying to get in," DiSanto said. "This year, I had to turn down five schools, including one from Section 4 and one from Section 2. We just don't have the room to add more schools."
Major shout-out to John Caruso, the father of Peter, who, along with the Mahopac coaching staff and booster club, put in countless hours to make the tournament such a rousing success.
YORKTOWN had a pair of second-place finishers in Andrew Finateri (113) and Mauricio Arango (138). Dean Patierno (113) and Michael Naccarella (145) were both fifth and Christian Sinagra (152) placed sixth.
Arango, seeded second, outwilled his opponents in the quarterfinal and semifinal rounds with a 5-3 overtime win and 1-0 victory, respectively. Finateri upset the third and second seeds on his way to the final.
"Mauricio has been tested multiple times throughout the season and this was another good test for him for the postseason," Yorktown coach Eric Fama said. "Mauricio and Andrew reaching the finals was definitely a positive for them, in terms of confidence going into the postseason. Both had quality wins on the day. Dean has been having a solid season all year and it was great to see Michael and Christian on the podium. I hope to see the same performances out of them at John Jay (Cross River) next weekend at divisionals."
One week after a runner-up finish in the Westchester County Championship 195-pound final, SOMERS' Matt Kelly won the 195-pound Caruso title. He registered a technical fall over Middletown's Elijah Babb in the final.
"Matt has been working extremely hard and was very determined for this tournament," Somers' coach Ron DiSanto, Jr. said. "He was very aggressive on his feet and then he dominated from the top position, which is his strength. I'm really proud of him to see his hard work paying off."
Antonio Vieira, a second-place finisher at the Westchester County Championships, finished second (170) at the Caruso.
"Antonio showed a lot of toughness," DiSanto said. "Most of his competition is more experienced than him, but he usually finds a way to push through. Even when he gets tired, he stays aggressive. The key to Antonio's success was his mental toughness and athleticism."
CARMEL sophomore Ben Rivera recorded three pins, all in the first period, and a decision to win the 152-pound title.
Rivera had a pin in 14 seconds and finished off St. Joseph Regional's Jack Farinaro in 58 seconds in the final.
Other placefinishers for Carmel were Ransford Wisdom, third at 182, Alex Guerra, fifth at 195, and Abby Duke, sixth at 99 pounds.
Now that the tournament season is over, Mahopac, Yorktown, Carmel and Somers will prepare for the Section 1 Division I Qualifying Tournaments, Saturday, at Carmel, Horace Greeley, John Jay-Cross River and Somers.
The top four finishers in each weight class advance to the Section 1 Division I Championships/State Qualifier, Saturday-Sunday, Feb. 10-11, at Sleepy Hollow and Clarkstown South, respectively.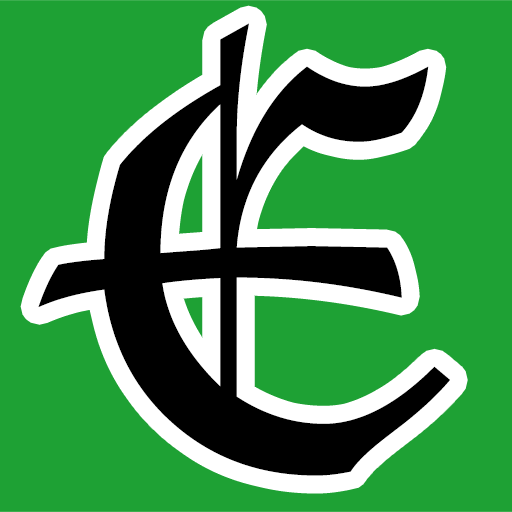 Examiner Media – Keeping you informed with professionally-reported local news, features, and sports coverage.