Grapevine: Why the Wines Abroad Taste Fresher Than Those Back Home
We are part of The Trust Project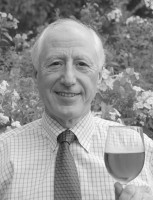 If you've traveled to Western Europe and enjoyed a particular wine along the way, you may have had an experience similar to one I've had several times.
In our travels to Italy and France, my wife and I seek to immerse ourselves in local culture, lifestyle and cuisine. It seems whichever village you stop in for lunch or dinner, you feel transported to another century. Not only because of the humble hospitality of the family-run restaurant, but also for the simple and enticing food.
We have fond memories of a simple meal, on a patio alongside a narrow two-lane road in Tuscany, quaffing from an unlabeled bottle, taking in the fragrances at the table and in the air, relaxing in our seats and enjoying the camaraderie of the local patrons sitting nearby. We've forever captured the experience of a thousand-year-old lifestyle and a cuisine married to the land on which we tread.
As much as we've explored the food and wine of Tuscany in the United States, experiencing the cuisine at its source is dramatically different. The ingredients seem fresher. Not in terms of the harvesting moment, but rather in the crunchiness of a pepper, the pungent aroma of basil and rosemary and the distinctive texture of the cheeses.
And the wine. Why does it seem so refreshing, so simple yet satisfying? These house wines, rarely bearing a bottle label, were likely produced just a few kilometers from our table at the local trattoria. We've enjoyed wines from Tuscany many times at home, but the wines produced locally, which may never reach American shores, influence our senses and our memories. Why is this?
1. Are the locally grown grapes, nurtured by the local mamma and papa winemakers, influenced more by their locale than their counterparts that are exported to the United States?
Yes, in part. Many local Italian winemakers cater to local restaurants and wine bars. They are not concerned with pleasing consumers in international markets or the aging potential of their wines. Other winemakers are intent on maximizing sales; they craft their wines to satisfy the American palate, which tends to favor sweeter style wines than Italians.
2. The wines taste fresher to some.
In many cases, they are. Local wines tend to be from the most recent vintage. Their exported counterparts seem more complex due in part to their longer aging cycle. What the local wines may lack in complexity and silky tannins is offset by their youthful vibrancy.
3. A number of indigenous grapes are not widely produced for export.
Falanghina, Vernaccia and Pecorino are white wines that are best drunk young and have aromas and flavors that pair well with a number of Italian dishes.
4. Many of the local, artisanal wines that tourists enjoy have been produced without herbicides, pesticides, synthetic fertilizers or chemical additives for generations.
While a number of Italian wines are produced organically, others are subjected to chemicals in order to preserve and enhance yields. I believe organic wines have distinctive aroma and taste profiles that a trained palate is able to sense from the first sniff.
5. Wine is not a very stable product.
Oxidation and spoilage are threats to its stability as it ages. The primary agent for preserving wine is sulfur dioxide. If drunk young, this is not a major concern. Seemingly counterintuitively, sulfites are added to wine to preserve their freshness (shelf life), yet wines without sulfites taste fresher when consumed young.
6. It's in our heads, not in the glass.
Enjoying wine is a sensual experience, influenced by our surroundings and the "in the moment" impression. Our memories vividly capture the combined elements of our experience. It's never as good as the first time; enjoying a wine in that Tuscan trattoria is unique, not readily duplicated anywhere else.
When in Tuscany – and other Western European towns – savor the moments of your dining experiences. Then cherish them for a lifetime.
Nick Antonaccio is a 40-year Pleasantville resident. For over 20 years he has conducted wine tastings and lectures. He also offers personalized wine tastings and wine travel services. Nick's credo: continuous experimenting results in instinctive behavior. You can reach him at nantonaccio@theexaminernews.com or on Twitter @sharingwine.