Grapevine: The Unintended Consequences of Living With Nature
We are part of The Trust Project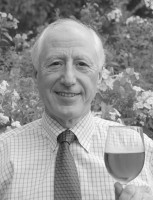 In past columns, I've extolled the virtues of winemakers intent on producing unadulterated wines made from grapes that are untouched by industrial science. This trend to produce wines in a manner most is in line with nature's influence, not man's. Natural wines can be expected to be more representative of the qualities and characteristics of a particular grape.
I've also reported on the unintended consequences of industrial products and practices on grape growers who are committed to produce natural grapes and wine.
Numerous winemakers across the globe adhere to natural grape-growing techniques, eschewing the marvels – and shortcomings – of man-made chemical fertilizers, herbicides, fungicides and pesticides. Natural winemaking has grown significantly over the last decade, with popular support for the health of vineyards, global farmlands, the atmosphere and wine consumers.
Last year, I reported on the effect of governmental regulation on a French winery owner. Emmanuel Giboulot has been maintaining his vineyards organically for many years. He eschews chemical fertilizers, pesticides and herbicides, instead preferring to utilize natural methods and products. Among other measures, he lays down organic fertilizers and promotes an environment in his vineyard for beneficial insects that in turn control harmful insects. It seems he is in harmony with Nature.
However, he was fined, and nearly jailed, by the local city government for defying an ordinance that required the use of Pyrevent, a pesticide used to kill a leafhopper insect found to spread disease in grapevines.
Ironically, this ordinance flies in the face of a European Union initiative that encourages the use of organic farming to prevent contamination of agricultural products and the environment.
Much has been written of the agricultural industry's business model based on increasing productivity and profits in direct polarization of organic practices. For example, The Monsanto Company produces many of the seeds (including GMO varieties), pesticides and herbicides used by farmers around the world. They sell the world's top-selling herbicide, Roundup, and ironically, seeds genetically modified to resist the effects of Roundup on plants. Today, over 80 percent of all corn and soy grown in the United States is from genetically engineered seeds.
The dangers of industrial herbicides and pesticides are well documented. Recently a French laboratory conducted tests on wines. They tested 92 bottles of wine and found small (non-lethal) traces of pesticides in all 92 bottles, a number of which were organically produced. Another unrelated laboratory test of 300 bottles found pesticides in over 90 percent.
This startling result for organic wines may be attributable to a number of factors, including shifting winds that carry air-borne pesticides and herbicides from non-organic vineyards and other farmlands to organically sustained vineyards; and higher-than-normal rainfalls that carry atmospheric-trapped pesticides and herbicides across a wide swath of vineyards.
I've reported on several examples of the unintended consequences of society's effort to control its own destiny rather than working within the context of the natural order. An example surfaced last week of a winemaker's susceptibility to industrialized agriculture and its consequences.
An Oregon winemaker initiated a lawsuit against a neighboring farm. The suit alleges that the fumes of an herbicide used by the farm drifted to the highly susceptible grapevines, destroying the crop.
Willamette Valley Vineyard claimed that 12.7 tons of its Pinot Noir grapes were lost, the equivalent of 826 cases of wine. The winery stated the value of these wines to be over $400,000.
To pinpoint the source of the herbicide, the winery enlisted the aid of the U.S. Department of Agriculture to conduct an investigation that, according to the lawsuit, ultimately concluded that an herbicide drift had occurred from the neighboring grass seed farm.
Does man coexist in harmony with nature or at war? What are the unintended consequences? It is as if man constantly tests the boundaries and capacities of nature, expecting the balance will be sustained with no material negative impact. We are modern man and we are in control of our destiny – or are we?
Nick Antonaccio is a 40-year Pleasantville resident. For over 20 years he has conducted wine tastings and lectures. He also offers personalized wine tastings and wine travel services. Nick's credo: continuous experimenting results in instinctive behavior. You can reach him at nantonaccio@theexaminernews.com or on Twitter @sharingwine.