Grapevine: The Chinese Go to Extreme Heights to Produce Better Wine
We are part of The Trust Project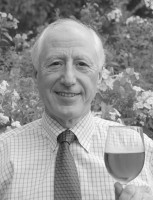 The burgeoning Chinese economy of the last decade, notwithstanding the recent slowdown, has afforded millions of citizens the opportunity to rise above their agrarian poverty.
Moving into new government-created, and subsidized, urban centers, they have landed jobs and careers unheard of in prior generations. This new-found good fortune has given rise to an ever-increasing standard of living for skilled workers, and, as a byproduct of this prosperity, wallets filled with disposable income and a voracious appetite for status symbols.
And the Chinese are indulging themselves. From new cars to first-time vacation homes, they are emulating – and spending – like Westerners in the heyday of the last decade. Personal-consumption spending has also been rising. The Chinese have developed an affinity – some might say an insatiable appetite – for that Western hallmark of good living: fine wine.
Over the last decade, more Chinese have begun to consume wine than ever before. From inexpensive Western imports to mediocre (at best) domestically produced wines, sales have increased exponentially.
The Chinese have developed a palate, and a proclivity, for red wines. A significant influence on this preference is attributable to a centuries-old belief in the power of the color red as a symbol of good luck.
And not just the red wine in a bottle; also the red color of the label on a bottle. Sales of high-end French red wines, notably Bordeaux, especially those with red labels, such as Petrus and Chateau Lafite, are booming as status symbols to impress fellow countrymen.
To meet the overall demand of red wine, Chinese entrepreneurs are jumping on the bandwagon, investing in start-up vineyards and wineries. This effort has had but a modicum of success to date. Chinese weather, soil and climate are generally not conducive to producing successful and marketable wines. Just as the rest of the wine-producing world long ago realized, terroir is all-important to providing the environment for good wines. Most Chinese wine regions seem challenged by these qualities, although the vast majority of wine consumed in China is produced in China – at a retail price in the $1 range.
Reluctant to rely on imports for quality wines, a major effort is underway to understand the terroir of Chinese wine regions and to create a rootstock uniquely suitable for stellar grapevines. Much to the chagrin of Chinese entrepreneurs and the government, these efforts have been slow and generally unsuccessful.
As the Chinese have proven time and again, their bent is toward utilizing technology as a springboard to economic and social success. Recently, they've taken this technological prowess to the vineyard. The opportunity is of massive proportions. Over 1.3 billion citizens enamored with red color, red wine and alcohol, yet nary a decent domestic wine available today. However, change may be in the works.
I read last week that China has just launched a "space palace," which will eventually be manned, carrying a cargo of grapevines. The experiment: to expose these Cabernet Sauvignon, Merlot and Pinot Noir plants to space radiation. The goal: to develop mutated vines that can withstand the harsh winters, drought and viruses in China's northern regions. After 30 days in space, the returning vines will be compared to a control group to determine if any desirable mutations have developed.
In past columns, I've also reported on man's endless effort to improve on nature, to utilize modern techniques and technology to achieve enhanced yields and quality in the vineyard and the winery. Is this latest attempt man's manipulation of nature or is it science once again attempting to alter and dominate nature? In the future, we may not need to worry about GMOs; you may need to consider the consequences of "METOs" – mutant extraterrestrial organisms.
Nick Antonaccio is a 40-year Pleasantville resident. For over 20 years he has conducted wine tastings and lectures. He also offers personalized wine tastings and wine travel services. Nick's credo: continuous experimenting results in instinctive behavior. You can reach him at nantonaccio@theexaminernews.com or on Twitter @sharingwine.