Grapevine: On the Occasion of Celebrating Nine Years of 'The Wine Guy's' Column
We are part of The Trust Project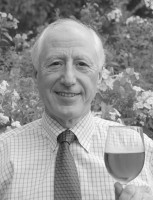 This week marks the beginning of my 10th year penning this wine column for The Examiner. In the 468 columns published, I've touched on many wine-related topics.
From issue number one in September 2007, this column and The Examiner have grown from one edition with a circulation of 2,000, to four editions in central and northern Westchester and Putnam counties with a circulation of 25,000. Readership has reached 60,000 each week.
To mark this milestone for me, I thought I would present a (very) short retrospective of my body of work to date. Thanks to reader support, I have been inspired to write columns on numerous topics that I hope have provided a modicum of insight into the world of wine, as you walk with me through the virtual vineyard trails across the world.
Oftentimes educational (wine regions, grape varietals), on other occasions self-exploring (pairing wine with music, linking my enjoyment of wines to life events) and in other instances entertaining (tracking news events unfolding in the world of wine), I've enjoyed the research and reporting each week.
Do you remember the following range of topics? Do you have your own favorite I've overlooked? I look forward to your e-mails.
From Basic Wine 101 to Ph.D.-Dissertation-Defense-Type Reporting. In addition to the science of winemaking – terroir, biodynamics, wine glass size and shape and the health benefits of polyphenols — I have also spent a considerable effort on the "art of wine" (coincidentally the name of the local wine shop I've featured many times). From lessons on food and wine pairings, to the proper way to smell and taste wines, to nuanced guidance on honing one's appreciation of the nectar of the gods, I hope you have gained a more sophisticated palate.
Virtual Tours. Oh, the places we've been! From our own backyard in the Hudson Valley and Long Island to an exhaustive 13-part series in Spain, with side trips to Italy, France, South Africa, Chile, California, Oregon and Washington. Each trip was presented as a travelogue, tooling around the California countryside in a supercharged Ford Mustang or wearing out shoe leather along Tuscan vineyard trails – always with the intent of capturing the essence of a region, winery or local culture.
The Provocative and the Scandalous. The French provided vast amounts of fodder for the darker side of wine. Do you remember Gallo's "unwitting" purchase of French Merlot that was Pinot Noir? Or American billionaire Bill Koch being duped into spending millions on counterfeit French wines from prestigious auction houses? Or the report that the French are drinking less wine and eating more McDonalds? Sacre Bleu! Or winemakers in the southwestern region commandeering tankers transporting bulk wine from Spain, then spilling tens of thousands of red wine onto the streets, all in protest over price protection?
A Wine for Every Occasion. Wine is an essential element to enjoying food and I've offered numerous guidelines in selecting appropriate pairings. But I've also enjoyed the whimsy of offering wines to pair with atypical subjects, including Oscar nominated Best Pictures, Super Bowl teams and their representative cities, a Tour de France race – and major music genres. (An acerbic, assertive red blend while listening to David Bowie?)
Emerging Trends. From the global to the hyperlocal, each trend was accompanied by wine recommendations from the many wine purveyors to whom I am eternally indebted for matching bottles to concepts. Beginning with the resurgence of home winemaking (including me and my Uncle Charlie), I expanded my scope to the impact of the Great Recession – higher quality wines at lower prices. Next, I came full circle, focusing frequently on the wines produced by the new generation of young, highly educated winemakers. They have combined the latest technology, science and marketing trends to elevate dramatically the quality of wines across the globe.
I look forward to enlightening and entertaining readers in my travels on the road, responding to the greeting "Aren't you the Wine Guy?", as I happily pen future columns.
Nick Antonaccio is a 40-year Pleasantville resident. For over 20 years he has conducted wine tastings and lectures. He also offers personalized wine tastings and wine travel services. Nick's credo: continuous experimenting results in instinctive behavior. You can reach him at nantonaccio@theexaminernews.com or on Twitter @sharingwine,