My Go-to Wine to Pair With A Wide Range of Dishes
We are part of The Trust Project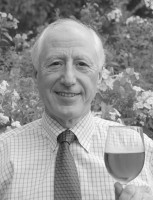 My wife and I enjoy many cuisines. And of course, we enjoy pairing our favorite foods with complementary wines.
Regardless of the venue, we invariably dedicate a fair amount of time to selecting that perfect bottle of wine that will bring out the essence of the dish at hand. More often than not, this continuous experimentation results in a meal that is satiating and satisfying. Whether the foundation of the meal is a family recipe, a first-time effort from an enticing online recipe or simply a selection from one of the multiple takeout menus buried in a kitchen drawer, we invariably expend an inordinate amount of time with our wine selections.
As much as we enjoy this exercise, over time we've selected go-to styles of wines for specific meals. Pasta dishes? Chianti Classico is a reliable choice. A light seafood dish? Sancerre rarely disappoints. American farm to table, vegetable dominant dishes? Italian Vernaccia satisfies a broad palate of flavors. Asian spicy dishes? This is the one cuisine with which we have the most difficulty.
The spices in many Chinese, Thai, Vietnamese and Indian dishes conflict with the acid and fruit balances of many wines. Likewise, the inherent heat of a number of these dishes can easily overpower all but the most acidic – or sweet – wines.
The one wine we find ourselves gravitating toward when enjoying an Asian meal redolent of exotic coriander or turmeric spices, layered with hot Ghost peppers, Thai chiles or Szechuan peppers and simmered in hot oil, is sparkling wine.
The slight acidity and the complex bouquet of a number of sparkling wines complement multiple Asian sauces while the bubbles cut the spice and oils in the dish, acting as a palette cleanser with each sip.
Sparkling wines are one of the most versatile wines. They are equally suited for food extremes such as guacamole dip with blue corn chips, or a blueberry tart or French blue cheese. Their acidity and crispness highlight the acidity or the creaminess of many foods; the effervescence cuts through the fattiest of foods.
The consternation consumers face in selecting a sparkler is the broad and deep offerings of these wines, which are produced in numerous wine regions across the world.
To fully understand the vast array of sparkling wines available in the marketplace, a brief primer is in order.
France dominates the market for fine sparkling wines – in reputation and in high price points.
Sparklers produced in French geographic regions other than Champagne are designated as Cremant, notably from the Burgundy and Loire Valley regions. In Italy, these wines are Prosecco; in Spain, Cava; in Germany, Sekt. In the United States and most of the remaining wine regions, the designation is simple and easy to understand: sparkling wine.
There are three common methods of producing sparkling wines that essentially dictate the style of the end product. The most common method is to introduce natural yeasts in individual bottles, commonly referred to as "Méthode Champenoise." This method results in the most complex and refined wines of France, Spain and much of the United States.
Next is the "Charmat" method, in which natural yeasts are introduced in tanks rather than individual bottles. Prosecco is produced in this manner. These wines tend to be a bit lighter and creamier. Third and least desirable is the direct injection of carbon dioxide into tanks of wine (think carbonated soft drinks).
In my opinion, French sparkling wines are the epitome of this category – and the best pairing for a diverse range of food. But there is a rather high price to be paid, typically beginning at $50. As a price-competitive wine of excellent quality and food compatibility, I prefer the Cavas of Spain, the majority of which are under $20. Proseccos, also under $20, tend to be more of a quaffing sparkler than food compatible.
I encourage you to experiment with sparkling wines when planning a meal. Striving for balance in flavors and aromas will result in an overall dining experience that exceeds the sum of its parts.
Nick Antonaccio is a 40-year Pleasantville resident. For over 20 years he has conducted wine tastings and lectures. Nick is a member of the Wine Media Guild of wine writers. He also offers personalized wine tastings and wine travel services. Nick's credo: continuous experimenting results in instinctive behavior. You can reach him at nantonaccio@theexaminernews.com or on Twitter @sharingwine.