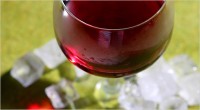 We are a nation that is consumed by the latest fads and trends. Wine lends itself well to these fleeting infatuations and the irrational exuberance they stir up. New products emerge frequently, some short-lived, others gaining traction and becoming embedded in our preference profile.
There are numerous examples of each. A clear fad was the Bartles & Jaymes wine coolers of the 1980s, which gave way to vapid Pinot Grigio, which has been a trend ever since. Pinot Noir had been a well-regarded wine in sophisticated wine enclaves for centuries, but didn't become widely popular until "Sideways" was released in 2005. Today it remains a mainstay of California wine sales.
There are several other wine fads that are in vogue and may have staying power: 1) screwcaps; 2) organic wines; 3) Rosé wines; 4) Moscato sparkling wine; 5) wine in a box.  Fleeting fads? Burgeoning trends? Emerging mainstays? I'd like your input. Cast your vote–and opinions–in an email to me.

This thought process brings me to a recent study I read on the top-selling wines in the United States. Technomics, a food industry research firm, reported on the "Top 250 Wine Brands" and the "50 Fastest Growing Wine Brands" for the year.
Here is a summary. Which of the top wines are fads, trends or mainstays?
The top selling brand, by a significant margin, is Franzia Winetaps–wine in a plastic bag within a cardboard box–with sales of 25 million cases. That is nearly 10 percent of all wine sold in the United States and double the sales of the second-ranking wines (Barefoot Cellars). Rounding out the top five are Carlo Rossi, Beringer and Yellow Tail. Wine in a box: fad or trend?
Of the 50 fastest growing brands, here are the top five:
1. Apothic, a blend of Syrah, Zinfandel and Merlot. Will blends eventually replace single varietal wines or will consumer palates revert back to traditional wines?
2. La Marca Prosecco. Italian sparkling wines are the bubbly of choice at the moment, competing well against more traditional versions. Prosecco tends to be lighter and fruitier than most sparklers and has appealed to the sweet spot of the American palate. Will this infatuation persist?
3. Daily's fruit wines. If you have young kids, you're familiar with juice boxes and squeeze pouches of apple sauces. Here are the adult versions: Margaritas, Daiquiris, Pina Coladas and Cosmopolitans. Available as single servings in a juice box, or family size 1.75-liter boxes (a bit more than two standard size bottles), or single-serving pouches that you just "freeze and squeeze"  into a glass for a frozen drink. The container labels say it all: "Alcohol is in it" and "Naturally Flavored Wine Product" are emblazoned on each container. Wine as the alcohol in mixed drinks? I'd say this is quite a stretch for the top 50. Will Daily's be the natural progression for kids as they mature to adulthood? Over two million cases sold in one year makes a compelling case.
4. Cupcake Vineyards. "Travel the world with one brand," according to its winemaker.   Names like Angel Food and Red Velvet have a certain appeal, as does the diversity of one brand selling 18 signature wines from highly regarded international regions–many selling for under $10. Pleasing, consistent wines at affordable prices: fad, trend or mainstay?
5. William Hill. Another E.&J. Gallo success (see number one and two above). Nestled in prime Napa Valley bench land, 11 wines have gained acclaim as intense and elegant. Although sold at relatively high price points of $20 to $40, sales doubled in the last year. Are consumers beginning to open their wallets for premium wines? Are we witnessing consumers' temporary infatuation or a lasting romance?
The wine world continues to evolve in a topsy turvy fashion. Where it has been and where it is currently, provide no certainty of where it is headed.
Nick Antonaccio is a 30-year Pleasantville resident. For over 10 years he has conducted wine tastings and lectures. He is co-host of "Glass Up, Glass Down," a local cable television series on wine and food; he also offers personalized wine tastings and wine travel services. Nick's credo: continuous experimenting results in instinctive behavior. You can reach him at nantonaccio@theexaminernews.com or on Twitter @sharingwine.