Grapevine: Counterfeit Italian Wine is Thwarted
We are part of The Trust Project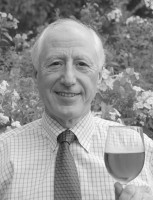 It happens at every social and economic level. Be it our ego, avarice or quest for a great deal, we can find ourselves attempting to acquire an object simply for the joy of ownership.
Over centuries, many opportunistic individuals have taken advantage of our weakness, attempting to capitalize on it for their personal gain. Wine has been an object of desire for all those centuries. At times to the benefit of consumers, at other times to their detriment.
I've reported on a number of scams involving counterfeit wines and adulterated wines. Each time a willing and gullible buyer has fallen victim to a clever criminal. Just last month I reported on the first wine counterfeiter to be prosecuted and convicted. Rudy
Kurniawan was convicted of falsely labeling cheap wine with high end labels, in the process scamming several of the wealthiest wine investors around the world.
Last week I read of another attempt to scam wine buyers, this time with a twist. Rather than focus on a small circle of high-end collectors, a scam artist was intent on channeling his plot to ultimately exploit a lower tier of wine buyers: those obsessed with a particular wine from a particular region. In this instance the culprit engaged legitimate wine producers who were unwittingly purchasing cheap wines, ultimately to be labeled and marketed as fine Brunello di Montalcino wine and its sibling, Rosso di Montalcino.
Often considered the top Italian wines and highly regarded by consumers in the United States, Brunello di Montalcino wines, produced from a hybrid of the Sangiovese grape, are grown and produced on the slopes of the medieval Tuscan hilltop town of Montalcino, near Sienna. Strict local regulations insure consistency and high quality wines. The local Brunello consortium controls all aspects of grape growing and winemaking. Comprised of local producers, it acts as a self-regulatory association supplementing the national regulations.
Production of Brunellos is a long, tedious process, requiring many hours of nurturing and many years of aging before release. For these reasons Brunellos command a relatively high price for Italian wines–$45 to several hundred dollars. The producers have historically been a tight-knit group, which while competitive, are known for protecting each other's interests.
Under the guise of authenticity and banking on the gullibility of his fellow producers, an unnamed local wine consultant known to many producers in the Montalcino consortium sold them cheap wine from 2011 to 2013. He advanced the efficacy of the wine by playing off his relationship with the producers, stealing official seals and then hacking into winery and government records, pilfering the sophisticated authenticity tags and serial numbers that helped perpetuate his fraud. While hacking these data bases he also attempted to transfer about $500,000 from several producers' bank accounts.
Apparently, his advanced knowledge of wine and financial technology proved irresistible in converting him to a common criminal. But as often occurs in the underground of illegitimacy, his plot was foiled. Barrels of wine containing the equivalent of 220,000 bottles were confiscated last week after a suspicious producer notified local authorities. Italian police determined that had the plot succeeded the culprit's low quality wine–much of it already bottled and awaiting shipment to international markets–could have resulted in a profit of up to $5 million.
The culprit's ruse was discovered, but not before the wines were in the distribution channels. One has to wonder when the next inside job will be foisted on unsuspecting and gullible producers and consumers.
Note: The penning of this column marks my seventh anniversary and 364th consecutive weekly wine column for Examiner Media. Many thanks for your support and the support of Adam Stone and Martin Wilbur of The Examiner for these rewarding seven years. I hope you have enjoyed reading these columns as much as I have enjoyed creating them. It has truly been a labor of love, as I draw my inspiration from each of you.
Nick Antonaccio is a 35-year Pleasantville resident. For over 15 years he has conducted wine tastings and lectures. He also offers personalized wine tastings and wine travel services. Nick's credo: continuous experimenting results in instinctive behavior. You can reach him at nantonaccio@theexaminernews.com or on Twitter @sharingwine.