Grapevine: Beware the Many Faces of Media Hyperbole
We are part of The Trust Project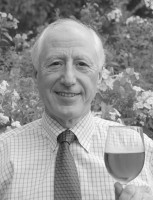 In this age of instant news, instant data availability and instant gratification, I am suspect of most information that crosses the screens of my multiple electronic devices. So much of the rhetoric on the internet, upon investigation, is ultimately opinion, not fact. It is increasingly difficult to discern between the two. To make matters worse, many purveyors of information feel compelled to do so in 100 words or less to satisfy Americans' increasing internet attention deficit disorders. Who needs compound sentences when short grammatical bites will do?
In the sphere of wine information, the same dilemma exists and persists. Be it commentary, wine ratings or descriptive adjectives, much wine information is subjective, making it difficult to rely on. This is quite evident in wine surveys. An informed public should be the goal of every organization that conducts surveys. But at times it is difficult to discern opinion from fact, perception from reality. One critic's top wine of the year may be the next critic's mediocre bottle.
Many of the surveys and poll results I've seen in my media travels center on individual wines, including listings such as the Top 100 Wines of the Year, Top 10 Wines of the Month/Week/Day, Top In-flight Wine Lists, Top 50 Wines Sold at Restaurants and Top Wine Values. A few are a bit more esoteric, such as Top Wine Travel Destinations, Top Winemakers and Top Sommeliers. Most merge into a cloud of sameness, with a pedantic approach that sets off my attention span limitation rather quickly.
Last week I came across yet another survey, but with a slightly different focus, and it intrigued me. Initially the title seemed rather ordinary: "The World's Best Wine Lists of 2015." What gave me pause to scrutinize this list amongst the myriad other surveys I see each month? The source of the survey, the highly regarded "The World of Fine Wine" magazine, and secondly the scope employed by the editor and judges. While its standards were not unique, the Fine Wine magazine judges revealed a trend in restaurant wine lists that I found refreshing.
Of the thousands of wine lists scrutinized, only 300 made the best-in-class cut. American restaurants (116) dominated the list among the 34 countries included. New York restaurants led the list with 40 honorees. The best list in the world? New York's Eleven Madison Park, perennially rated one of the best restaurants in the world.
What caught my eye among several of the winners was the changing focus of current wine lists. No longer dedicated to high-end Bordeaux and Burgundy bottles, lists have become more eclectic, expansive and deep. Eleven Madison Park offers three thousand different choices, with prices as high as one wishes to spend. More on the changing focus of their wine list, and the role of a new breed of sommeliers at other restaurants, next week.
So now we have a means to identify the top wine lists at the top restaurants in the world. But how to discern among wine lists at other, local fine dining establishments? Not to worry – there's an app for that: Pickabottle. It focuses on New York City, but includes digitized versions of proprietary lists from restaurants in major cosmopolitan cities around the country and the world.
And it is more than a compendium of detailed restaurant wine lists that permits consumers the ability to peruse a list without the at-table pressure so common when dining. A Westchester-based wine connoisseur, David Beckwith, of New York City's Grand Cru Selections wine brokerage house, is one of the founders of Pickabottle. He tells me that for many of the app's wine lists, a user can specify a particular country, style, price range or other criteria and the app will generate a curated list from which to select.
While we traverse the Wild West landscape that is the internet, there are sources of information that are perennially reliable, serving as a base that affords wine consumers the ability to navigate through massive data and provide vicarious adventures otherwise unavailable. Tread cautiously through the rest.
Nick Antonaccio is a 35-year Pleasantville resident. For over 15 years he has conducted numerous wine tastings and lectures. He also offers personalized wine tastings and wine travel services. Nick's credo: continuous experimenting results in instinctive behavior. You can reach him at nantonaccio@theexaminernews.com or on Twitter @sharingwine.