Grapevine: An Exploration Into Changing Wines Into Spirits
We are part of The Trust Project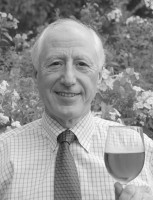 The process of making wine, with its natural life cycle of fruit-producing grapevines to fermented juice to bottled wine, has been carried on for millennia. For all of the modern technology and techniques, it remains an ancient art best expressed as a simple, natural process.
There are numerous parallels to winemaking in the natural world that man has usurped and attempted to improve upon. Man has endeavored to enhance wine and even to extend winemaking techniques to other agricultural harvests. These parallels may be grouped into two broad categories: micro siblings and macro siblings.
I refer to micro siblings as beverages that begin with grapes, follow the recipe for making wine, but then digress at critical points in the process to create unique, enhanced beverages bearing only fundamental similarities to wine.
Macro siblings undergo a production cycle that is similar to wine, but begin with a dissimilar agricultural product. More on this next week.
This week, I'll focus on micro siblings.
These can be as diverse as vodkas distilled from grapes (Cîroc being the most popular), fortified wines (Port, Sherry, Madeira and Vermouth) or distilled spirits. In the latter category, the most prominent are brandies, principally from the Cognac and Gascony regions of France.
A distinction between fortified wines and distilled spirits is in order. For fortified wines, traditionally produced wines are supplemented with additional alcohol, typically in the form of brandy (yielding 18 to 20 percent alcohol by volume). In distilled spirits, the wine is reduced to its essence through a still.
Charles Neal, author of several books on brandy, offers this definition: "The main objective is to heat wine until it boils, purely condense its vapors, and finally reconvert this steam into liquid form again." (Here the yield is 40 to 46 percent alcohol by volume.)
I began to ponder the inherent similarities and dissimilarities of micro siblings at a private tasting luncheon I attended last week, sampling 12 offerings of a French wine and spirits producer, Chateau du Tariquet, from the Gascony region in southwestern France. The winemaker, Armin Grassa, whose family has been associated with the winery for over 100 years, represented the Chateau.
Their offerings? Two distinctive lines: wines (a rarity in Gascony) and distilled spirits (the essence of the region).
This unique approach to winemaking offered me an insight into the distinction between traditionally processed wines and their micro siblings.
Visualize the harvest season at Chateau du Tariquet. International and local indigenous white grapes are crushed and fermented. The grapes for Armagnac are Ugni Blanc, Folle Blanche, Baco and Plant de Graisse. For wines, Ugni Blanc, Chenin Blanc, Colombard, Chardonnay, Sauvignon Blanc and Semillon are grown. A dessert wine is also produced from Gros Manseng and Petit Manseng grapes.
The fermented wine grapes progress to holding tanks for aging. The fermented Armagnac grapes are processed through an alambic distiller. The resulting spirits are aged from five to more than 15 years before release.
The eight wines I sampled were excellent expressions of grapes not typically found in wine shops, principally the blends from the above noted grapes. The price points were all reasonable, in the $10 to $15 retail price range. I encourage you to experiment with several of the single varietal and blended wines. You may find your next favorite white wine.
I enjoyed four expressions of the Grassa family Armagnacs, ranging from a single varietal Folle Blanche, to a 1995 single vintage blend, to the Centenaire, a 100th Grassa anniversary blend.
The underlying profile of the Armagnacs was distinctive from other brandies and Cognacs I have consumed. The bouquet resounded of orange, plum, quince and apricot, some of fresh fruit, others of preserved fruit. These were complemented by notes of vanilla and caramel. The barrel aging produced an earthy, rustic essence that enhanced the overall flavors and aromas in my glass.
If it seems that I thoroughly enjoyed my tasting event, then I have succeeded in relaying my enthusiasm for the wines and spirits of Chateau du Tariquet. Such winemakers contribute to the diverse and adventurous world of wine's micro siblings.
Nick Antonaccio is a 35-year Pleasantville resident. For over 15 years he has conducted wine tastings and lectures. He also offers personalized wine tastings and wine travel services. Nick's credo: continuous experimenting results in instinctive behavior. You can reach him at nantonaccio@theexaminernews.com or on Twitter @sharingwine.