Grapevine: A Sampler of Fine Wines Across the Italian Landscape
We are part of The Trust Project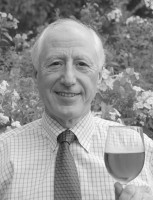 As I recently reported, I attended a wine tasting event in New York City. A consortium of the top winemakers across Italy presented their world-famous wines.
The group, Grande Marche, is an amalgam of 19 family-owned wineries perennially considered the most prestigious in the land. Winemakers poured one representative wine from their locale, while extolling their cultural heritage, their family history and the unique terroir of their vineyards.
Of the 20 wine regions in Italy, 12 were represented. Those with the greatest offerings were Piedmont and Tuscany. A synopsis of those wines follows.
Piedmont. The wines produced from the indigenous grape, Barolo, are often referred to as the "King of wines and the wine of Kings." Produced from the Nebbiolo grape and aged for an average of five years before release, they are full-bodied, concentrated wines with significant acidity and tannins. They generally reach their peak from eight to 30 years after harvest.
The wine: 2011 Pio Cesare. Since 1881, this fourth generation winery has received accolades from wine cognoscenti around the world. Lovingly crafted from grapes grown in five subregions within the environs of the town of Barolo, this wine evoked aromas and flavors of its pungent forests and rolling landscape.
The wine: Michele Chiarlo 2011 Cerequio. I tasted this single vineyard wine from the Langhe region. It was aged in oak barrels for two years and in bottles for 16 months before release. Many Barolos require up to 10 years before displaying their vibrancy and complexity. Surprisingly, the Cerquio was very approachable, displaying depth and fruit, balanced by tannins and acidity. This is a wine for those seeking instant gratification as well as those willing to wait a quarter century to reach maturity.
Tuscany. The Sangiovese grape reigns supreme throughout this popular region. Rising above the ubiquitous Chiantis and Chianti Classicos, the Brunello wine is considered the epitome of the Tuscan wine industry. The Brunello vineyards are nestled around the medieval hill town of Montalcino, about 25 miles southeast of Siena.
The wine: 2010 Antinori Pian Delle Vigne, was redolent of ripe dark berries with hints of chocolate. The Antinori family has been producing its acclaimed wines since 1385, an enviable legacy.
Relatively new to the Tuscan landscape is the region of Bolgheri, in its western extreme. It has become a laboratory for producing wines from previously verboten international grapes such as Cabernet Sauvignon, Cabernet Franc and even Syrah. The first of these wines, dubbed "Super Tuscans" debuted in 1968 to controversial fanfare.
The wine: Sassicaia, produced by Tenuta San Guido estate, is a Bordeaux-like blend. I tasted the 2012 bottling, a blend of 85 percent Cabernet Sauvignon and 15 percent Cabernet Franc. It teemed with dark fruit aromas, balanced with a sophisticated, velvety texture. At a retail price north of $200, it is an elusive pleasure.
This space does not permit a detailed description of the additional wines I enjoyed. Here is a listing presented by producer, followed by the wine name, grape composition and subregion/region. I encourage you to seek out these wines or alternative producers.
Sparkling. Ca' del Bosco, NV Franciacorta from the Lombardy region.
White. 1) Gaja, 2014 Ca' Marcanda Vistamare; 60 percent Vermentino, 40 percent Viognier, from Bolgheri, Tuscany. 2) Umani Ranchi, 2014 Vecchie Vigne; 100 percent Verdicchio, from Marche/
Red. 1) Ambrogia e Giovanni Folonari Tenute, 2012 Cabreo il Borgo; 70 percent Sangiovese, 30 percent Cabernet Sauvignon, from Greve in Chianti, Tuscany. 2) Argiolas, 2011 Turriga; 85 percent Cannonau, 5 percent Bovale, 5 percent Carignano, 5 percent Malvasia Nera, from Sardinia. 3) Tasca d' Almerita, 2011 Rosso del Conte; 62 percent Nero d'Avola, 30 percent Cabernet Sauvignon, 8 percent Cabernet Franc, from Palermo, Sicily. 4) Mastroberardino, 2009 Radici Taurasi; 100 percent Aglianico, from Irpinia, Campania. 5) Rivera, 2009 Il Falcone; 70 percent Nero di Troia, 30 percent Montepulciano, from Castel del Monte, Puglia. 6) Lungarotti, 2008 Torgiano Rosso Riserva Rubesco Vigna Monticchio; 80 percent Sangiovese, 20 percent Canaiolo, from Torgiano, Umbria. 7) Masi, 2009 Riserva di Costasera Amarone; 70 percent Corvina, 15 percent Rondinella, 10 percent Oseleta, 5 percent Molinara, from Valpolicella, Veneto. 8) Donnafugata, 2008 Ben Rye Passito di Pantelleria; 100 percent Moscato, from Pantelleria, Sicily.
Nick Antonaccio is a 40-year Pleasantville resident. For over 20 years he has conducted numerous wine tastings and lectures. He also offers personalized wine tastings and wine travel services. Nick's credo: continuous experimenting results in instinctive behavior. You can reach him at nantonaccio@theexaminernews.com or on Twitter @sharingwine.