We are part of The Trust Project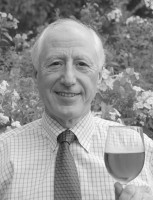 The wine consumer in the United States enjoys an enviable position in today's wine cosmos. As the recently crowned largest wine-consuming nation in the world, wines from international wineries are flooding the U.S. market. And many of these wines are exceptional in their high quality and reasonable price. Never before has the domestic wine market seen such a broad and deep array of offerings.
American consumers have a deserved reputation as savvy buyers who are willing to experiment. Offer us an affordable price/quality ratio for a new wine and we'll open our minds and wallets. A number of "new wines" have been produced for centuries in off-shore wine regions. In the past five years they have broken through obstacles, be they regulatory, bad reputation or high prices, and are now basking in the glow of American praise.
I recently was offered several wines to sample from one of these international wine regions and they arrived at a perfect time. Last week's Amazonian weather gave me pause to drink anything but water (to stay hydrated) and beer (as a reliable, light thirst quencher).
I was lolling around when what to my wondering eyes did appear, but a UPS package and three bottles of cheer. More precisely, three South African summer quaffers that revived my enthusiasm and my desire for refreshing summer wines.
My summer drinking habit tends to evolve around lighter style (and cold) rosé wines. Granted there have never been more rosé offerings on the market than the summer of 2012, but I was declining into rosé fatigue. How many Provencal rosés can one endure until they all begin to meld together like the typical beer offerings on sale in the summertime?
The South African wines with which I experimented were produced by a highly reputable winery, Mulderbosch Vineyard, each one from distinctive varietals of grapes.
I'd previously tasted South African wines three years ago and enthusiastically supported a number of them, but they never took off with mainstream America and soon faded into oblivion.
But they're back, with a flourish.
The wine industry in South Africa dates back to the Dutch East India Trading Company in the mid 1600s, when it was the central source for ocean-going trade ships travelling around the Cape of Good Hope. In the ensuing centuries the local influence faded, culminating with the widespread boycotts in the 1970s over apartheid.
Post apartheid, the wine industry has attempted to revive itself. Old vines have been torn out; today over 70 percent of grapevines have been planted in the last 10 years. This virtually brand new wine industry is still finding its way. Old winemakers are ceding control to the new generation of winemakers, who heartily embrace modern practices and technology. This 350-year-old industry has transformed itself into a leading-edge force in less than 20 years.
On to the summer wines:
1. 2012 Mulderbosch Cabernet Sauvignon Rosé. This grape is rarely utilized for rosé production. What a mistake. The fruit-forward aromas and high acidity of this grape scream out rosé. Strawberry and cherry aromas and flavors easily slake your summer thirst for breaking through the beverage doldrums.
2. 2011 Mulderbosch Sauvignon Blanc. If you're a Sauvignon Blanc fan, this wine combines the minerality of New Zealand offerings with the crispness and fruit forward components of French Sancerres, a refreshing change of pace. A pronounced nose of citrus and lemon zest are enhanced by a concentration of melon.
3. 2011 Mulderbosch Chenin Blanc. Many other offerings have insipid, cloying characteristics. The engaging Mulderbosch is a cross between the French Vouvray style of balanced fruit and acid (with aromas of pear and orange blossoms) and a dry, crisp Chilean Sauvignon Blanc redolent of tart grapefruit. All in all a mouthwatering combination.
All three wines are readily available in Westchester and retail for under $15.
Now is the time for the new generation of South African wines to shine –perfect for the summer season.
Nick Antonaccio is a 35-year Pleasantville resident. For over 15 years he has conducted wine tastings and lectures. He also offers personalized wine tastings and wine travel services. Nick's credo: continuous experimenting results in instinctive behavior. You can reach him at nantonaccio@theexaminernews.com or on Twitter @sharingwine.