We are part of The Trust Project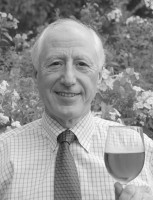 Almost everywhere I look the 2008 recession still lingers. Unemployment levels, GDP growth, new housing starts and real wages are all stagnant or performing weakly.
This is so for the United States economy and more so for western Europe, where economic indicators continue to point to a prolonged recession. However, in a media environment that thrives on sensationalism and is rife with subjective reporting, attention has been turned to other events, mostly political, deemed more newsworthy.
But there are a few bright spots in the United States economy. Opportunities abound in the mining, oil, environmental and technology industries, for jobs which didn't exist 10 years ago. Locally, the high-end residential housing market in Manhattan has been, and continues to be, growing faster than at any time in recent memory.
It is this local component of the economic recovery that intrigued me this past weekend. I read a piece in Sunday's New York Times' real estate section that inspired me to consider the economic implications on another component of the economy for which I have an affinity–the commercial wine business. Both markets are enjoying strong rebounds, thanks in no small part to the global one percenters, who incessantly continue to drive up prices in these market segments.
The Times piece, "In 2013, the High End Ruled," focused on new plateaus being reached for the quantity and prices of newly constructed luxury condominiums. Sales of new units have risen 20 percent from last year's levels. Prices have escalated 55 percent from their pre-recession record highs. Demand has created a shortage of new luxury housing for wealthy North and South Americans, Europeans and Asians, driving prices to historic levels.
During the first nine months of 2013 the average price for a Manhattan luxury condominium was $3.43 million. The highest price under contract is a record $94 million for a penthouse apartment being constructed at 432 Park Ave at 57th Street.
Now to the West Coast.
Many high-end wineries suffered severe losses during the recession. A drop in demand and tight profit margins created negative cash flow for several years. Those that survived typically had a core base of loyal customers that sustained operations. These wineries became highly attractive as new money–from newly-minted Silicon Valley millionaires to financial investors with money to invest but few alternatives–succumbed to the lure of adding a winery to their portfolio of investments.
An economic dilemma ensued, similar to that of the Manhattan luxury condominium market: demand outstripped supply. Luxury wine labels were inundated with offers. Prestigious California wineries such as Araujo, Screaming Eagle, Qupe and Mayacamas were gobbled up by the noveau riche, at record prices. While sale prices are highly confidential, it is estimated that these wineries were sold for tens of millions of dollars, with some producing as little as 500 cases per year. (Do the math to calculate the cost of a single bottle.) All this for an agricultural product subject to the annual risks of nature's omnipotence.
More prestigious wineries are expected to come to market in the next few years. A wave of winery pioneers who settled in California in the 1980s are nearing retirement age. Unlike their western European counterparts, there is no generational tradition of succession; many progeny are not interested in continuing the family business. This will likely increase supply, but demand is expected to increase at a greater pace, thereby creating another sales bubble.
The United States economy has gone through periods of market bubble in the past, but has invariably recovered and even surpassed previous levels. What will be the path of the two markets presented here? Ebbs and flows or long-term sustained growth? I don't think the one percenters who own these properties are losing any sleep.
Nick Antonaccio is a 35-year Pleasantville resident. For over 15 years he has conducted  wine tastings and lectures. He also offers personalized wine tastings and wine travel services. Nick's credo: continuous experimenting results in instinctive behavior. You can reach him at nantonaccio@theexaminernews.com or on Twitter @sharingwine.