We are part of The Trust Project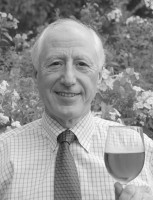 This week's column marks the sixth installment in my multipart series on our recent trip to France. Earlier this year I had the yearning for the next wine adventure to be shared by my wife and I with our friends, the Russells. After experiencing too many days toiling in an office building, too many indoor wine experiences in restaurants, local homes and wine shops, we needed to escape to wine country.What better antidote to the morass of suburban living than to sidle up to the counters of winery tasting rooms, to roam vineyards deep in wine country and to immerse ourselves in the stress-free practice of raising wine glasses to toast all things good about life in the 21st century. Our timing would be carefully coordinated with harvest time.
In my initial installment I presented my logic for selecting the three wine regions we would visit: Champagne, Loire and Burgundy, with side trips to nearby cultural destinations. The installments in this series offer my thought process, trip itinerary and travel report in the interest of offering inspiration to readers who have similar interests and desires.
This week, we move on to the LoireValley in central France. Having travelled by public transportation for the initial leg of our adventure, we now switched to a rental car, enabling us to set our own pace for traversing the banks of the LoireRiver and inching our way through ancient streets in medieval villages.
Our plans were to enjoy the area as the nobility of the Renaissance did: fine cuisine, extravagant castles and chateaux and elegant wines.
This area, which marks a narrow swath of countryside from the Atlantic Ocean eastward for 629 miles (by comparison, the Hudson River is 315 miles), is home to villages whose names grace the bottles of the local wines and villages whose names are derived from the castles and chateaux that have dominated the landscape for five centuries.
Our strategy for this leg of our trip: pilgrimages to four medieval and Renaissance castles, interspersed with winery visits. Our tactics: intense use of GPS and frequent stops to savor local foods, always accompanied by a glass of wine at lunch, at impromptu cocktail parties in our room and at restaurant dining tables, elbow-to-elbow with the locals. The result: mission accomplished.
Our castle/chateaux visits: Château d'Amboise, a summer retreat of King Charles III; Château de Chambord, a hunting lodge built for King Francis I; Château de Chenonceau, a dollhouse-like "cottage" occupied by King Henry II's mistress and then his widow; and
Château de Villandry, built by a mere Minister of Finance, it boasts massive themed gardens and intricate landscaping. The history, scandal and social mores echoed with each step we took over the four days we allocated for these marvels.
Our winery visits: Alas, so many wineries, so little available time. Visits to Château Gaudrelle (including a trip to the hilltops above Vouvray with a panoramic vista over the valley below) and Domaine Huet (ironically owned by a family from New Jersey). Interspersed among sojourns between castles/chateaux and wineries we drove through hundreds of kilometers of pristine vineyards over hill and vale, drinking in the elements of the local terroir.
The conviviality of the townspeople, the restored medieval villages, the food and the thriving river life all felt as if we had been transported to the 16th century. The change was palpable. I've been incorporating the well-worn term locavore into my columns and television shows for a number of years; navigating the villages of the LoireValley lent new subtleties to its meaning. Rather than the one-dimensional aspect referring to geography, it became the essence of all things Loire; local recipes and local wines, with a dash of local history and culture.
Coming up: intimate descriptions of our experiences gallivanting through medieval bedrooms and banquet halls; sampling limited-production selections at family-owned wineries.
Nick Antonaccio is a 35-year Pleasantville resident. For over 15 years he has conducted  wine tastings and lectures. He also offers personalized wine tastings and wine travel services. Nick's credo: continuous experimenting results in instinctive behavior. You can reach him at nantonaccio@theexaminernews.com or on Twitter @sharingwine.