We are part of The Trust Project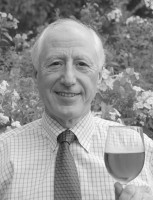 You sit down to a meal with a bottle of wine on your table. Have you ever thought how that bottle of wine arrived in your home?
We've become accustomed, in this 13th year of the new century, to high speed logistics and high pressure marketing. With greater sophistication and a refined awareness of global choices, Americans are spending their wine budget dollars more selectively than ever before. And many have taken full advantage of the new social media that has bubbled up in the last decade.
Consumers now have so many choices for good wine at great prices–and many more channels to pursue for obtaining these wines and prices. For most of the last century, walking into a local wine shop was the primary means of purchasing wines. Today, opportunities have expanded. One can order direct from wineries in certain instances, order from flash sales sites through Internet subscriptions and enroll in local, regional and national wine clubs.
The emergence of these new channels has raised questions of propriety and compliance with government regulations. Wines have been traditionally marketed through three tiers of government-mandated channels: wineries sell to wholesalers (distributors or importers) who in turn are the exclusive source for retail wine shops.
There are positive and negative aspects of this government-mandated hierarchy.
For wineries, it provides a valuable channel into retail shops they otherwise could not afford to tap. Distributors have broad logistics networks, marketing programs and advertising budgets to promote winery offerings they elect to distribute.
But not all is rosy for wineries. Have you walked into wine shops across the county and noticed how many similar wine labels adorn shelves and displays? Retail shops are handcuffed in their choices of wines by relying on larger distributors who can dictate selections and can control shelf space by setting favorable prices (within regulations).
Smaller wineries, with smaller production levels, can't offer enough product into the distributor food chain to make it worthwhile for distributors to market their wines. (Consumer demand must be met; if a wine is successful, repeat sales requests must be able to be met. Small producers don't fit this business model.)
For consumers, reliance on large scale monolithic distributor channels denies a willing retail purchaser the opportunity to discover excellent wines that may not fit the large distributors' business model. Have you ever 1) read of a highly rated wine produced in small quantities or 2) visited a small winery tasting room and been bowled over by a wine, only to find it is not available in local retail shops? It's economy of scale at work in a free market worst case.
But the market control by distributors noted above is theoretically, if not practically, offset by government oversight.
The three-tier system is a carryover from the Temperance movement of the post-Prohibition era. It has dictated how wine travels from local winery sources to the consumer's table since the end of Prohibition in 1933. This system was created in part to thwart illegal trafficking in the delivery of wine to previously wine-deprived consumers, and in part to stifle the menacing threat of organized crime to control the industry.
These regulations are mandated by the federal government but are carried out by state bureaucracies, who act unilaterally in setting individual regulations within a state's borders–and who have been somewhat lethargic when policing wine sales.
Advances in technology are changing the landscape of the three-tier system. Do the rise of Internet wine sales and cross-border wine clubs conform to government regulations? Are many of these new channels in violation of such regulations? And most importantly, can state bureaucratic agencies keep pace with such rapid changes?
Are the 21st century channels in compliance with the 80-year-old government mandates? As one might expect, capitalists and entrepreneurs constantly push the envelope of legal requirements, while governmental bureaucrats are slow to react.
Next week's column will address current developments, notably in New YorkState, in the battle between wineries, distributors and retailers and state liquor authorities to tread the waters of the three-tier system.
Nick Antonaccio is a 35-year Pleasantville resident. For over 15 years he has conducted wine tastings and lectures. He also offers personalized wine tastings and wine travel services. Nick's credo: continuous experimenting results in instinctive behavior. You can reach him at nantonaccio@theexaminernews.com or on Twitter @sharingwine.