GOP Challenger Comes Forward to Battle Odell
We are part of The Trust Project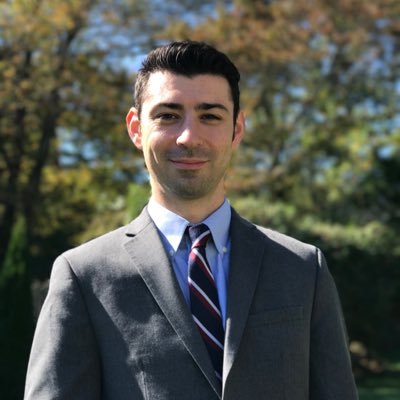 A Republican primary seems likely for the office of Putnam County Executive after a GOP challenger came forward to take on incumbent MaryEllen Odell last week.
Kent Councilman Paul Denbaum officially announced his run for county executive last Thursday as he begins an uphill battle against Odell, who is seeking her final full term in office. Denbaum, running on a message of limited government and lower taxes, said he believes he can do a better job moving the county into the future.
Denbaum said he's running for the top post in the county because he sees a lack of leadership at the county level and diminished opportunities for young families to live in the high tax region. He touted that on the Kent town board, he's never voted to raise taxes with each year resulting in a no-increase budget.
"We cannot tolerate the ever-increasing property taxes and lack of businesses and job creation, that sadly Putnam County has become known for," Denbaum said in a statement.
He criticized the county's spending at Tilly Foster Farm and the Putnam County Golf Course, characterizing them as "pet projects" and stating the attention of the two county owned properties have diverted resources from roads and other infrastructure needs.
"Putnam County is more than just a farm and a golf course, but until we have a County Executive that will think big and share a vision for our future, we will never realize our true potential," Denbaum said.
The GOP convention to determine whether Odell or Denbaum gets the support from the county Republican committee is set for May. Whichever candidate gets the nod would get help from GOP committee members when collecting petition signatures to get on the ballot. Typically, the incumbent gets the support from the committee.
But Denbaum has bucked the GOP establishment in the past. He came onto the political scene in 2013 when he clinched a seat on the town board by topping longtime office holder and Republican Lou Tartaro and he's fresh off an election win in 2017 to retain his councilman seat in Kent.
In an interview, Denbaum said Putnam is currently stagnant with no direction or plan moving forward. He stressed more effort needs to be put into consolidating services and other cost saving measures.
Denbaum also noted plans have been discussed for new sewer lines for years and a proposed hotel has also been mentioned many times, but neither has happened yet.
"Someone needs to take the reins, become a leader, be focused and set priorities and if we do that we can be successful," Denbaum said.
When referring to the Tilly Foster and the golf course, Denbaum asserted while those properties are part of the community, they should not be the centerpieces of the future of the county.
"That type of thinking is so below the level that we need to move the county forward that I just think the projects needed to take their proper role in county government," Denbaum said. "Not to be the focus of the county executive's office."
Odell, in a statement responding to Denbaum entering the race, said she was proud of her administration's achievements since 2011 when she took office. She added she was committed to keeping the county tax bill low and developing a strong Main Street economy.
"I certainly look forward to all opportunities in the upcoming election season to reinforce to our residents how far we have come and how proud we should all be to live in this beautiful county," Odell stated.
In an interview, Odell said she was "motivated and energized" heading into campaign season. She scoffed at Denbaum's assertion that Tilly Foster Farm and Putnam County Golf Course are pet projects.
She said past administrations invested money into both county properties, without much success. Now, she said both Tilly Foster and the golf course have become "gateway destinations" and residents are going onto the properties for first time since either was purchased.
"He may refer to it as a pet project," Odell said. "I look at it as two incredible gateway destinations that the people of Putnam County are not only enjoying, but they're extremely proud of them."
This is the second elected office holder from Kent to pursue the county executive's office. Democrat and Kent Supervisor Maureen Fleming is also running.
When she found out Denbaum was running Thursday, she sent her town board colleague a text welcoming him to the race. His entrance to the race shows even Republicans are also unhappy with the state of the county, Fleming said.
When asked if the two Republicans fighting it out would help her, Fleming said she wasn't going to speculate.
"I'm hoping that we have an open discourse and that my positions are clearly understood," Fleming said. "I'm hoping what helps me is that people actually think I have a good vision for Putnam."