'Gonzo' But Not Forgotten: Offbeat Novel Hits Big Screen
Opinion Advocates for ideas and draws conclusions based on the author/producer's interpretation of facts and data.
Review An assessment or critique of a service, product, or creative endeavor such as art, literature or a performance.
We are part of The Trust Project
By Michael Malone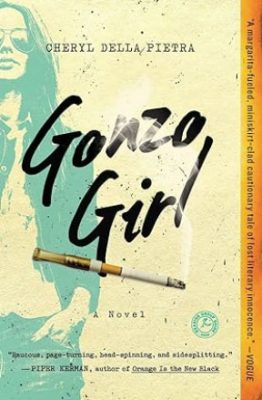 "Gonzo Girl" is about a recent college grad named Alley who, desperate to make it in publishing, takes a job as an assistant to a big-name but extremely difficult author. The author is named Walker Reade, and he is a stand-in for Hunter S. Thompson.
See, the "Gonzo Girl" author, Cheryl Della Pietra, worked as Thompson's assistant outside Aspen for several months after she graduated, and wrote the novel based on her experience.
Alley's job is basically to get Walker to sit at his typewriter around 2 a.m. each day, to hopefully crank out two usable pages for his next book. Before that, it's cocaine, booze, firearms and explosives.
An Ivy League grad from a conservative East Coast family, Alley is a fish out of water in the Rockies, but learns to hold her own. She interfaces with Hollywood royalty, goes on a drug run and learns to shoot firearms. She also turns Reade's wayward prose into something worthy of publication, before deciding enough is enough.
The novel came out in 2015, so you might be wondering why I am writing about it now. Because the movie is out! It is Patricia Arquette's first film as a director. Camilla Morrone from "Daisy Jones & The Six" plays Alley. Willem Dafoe portrays Walker. The movie premiered at the Toronto International Film Fest last week.
Reviews have been mixed. RogerEbert.com said the script "forces Alley to give lip service to her own identity but then largely just respond to the latest bad behavior from Walker. She ends up being his babysitter, lover, muse and friend. And none of it lands as believable."
What did the critics think of the novel? "Gonzo Girl" averaged a decent 3.65 out of 5 on GoodReads. Publishers Weekly said, "While the novel dishes out plenty of illicit good times, Della Pietra also manages to bring moments of poignancy to the narrative…[she] ultimately steers her story to a believable, satisfying and moving conclusion."
Piper Kerman, author of "Orange is the New Black," loved the book. "This debut novel is raucous, page-turning, head-spinning and side-splitting as it depicts a boss and mentor who is both devil and angel, and a young heroine who finds herself tested in the chaos that surrounds him," she writes.
What did I think? "Gonzo Girl" is a fun book. It's an entertaining look at an off-the-wall literary icon and a much more relatable character too – a 22-year-old who will do just about anything to make it as a writer. Della Pietra was given one crazy story to tell, and she tells it well.
"Gonzo Girl" is a fast read to boot, weighing in at a wispy 263 pages.
The book's title is a nod to Thompson being considered the founder of gonzo journalism, where the author is often front-and-center in the narrative, and their opinions might be in there too, neither of which happens in traditional journalism.
Thompson's books include, of course, "Fear and Loathing in Las Vegas," which seems to be the favorite book of people who don't read books, "Hell's Angels" and "The Rum Diary."
A tidy description of his work comes from Alley describing Reade in "Gonzo Girl."
"Walker's literary niche is a blurring of the lines between fiction and truth, coupled with scathing political discourse and an almost mythical ingestion of drugs."
Thompson died of a self-inflicted gunshot wound in 2005. He was 67.
He loved guns. "Gonzo Girl" describes Walker teaching Alley to shoot: "I don't have to tell him I've never held a gun. It's obvious. He stands behind me and we aim the rifle at the target. Since I've never held a firearm, I have no idea what's going to happen. I am also still tripping, so any ideas I have are probably wrong. I decide to just trust Walker. I can feel his breath in my ear; he smells like expensive red wine; his body is solid and still around me, tamping down my fear. He puts my index finger over the trigger and we pull…"
I used to host a radio show at the late WVOX called Books & Beer. I would have an author on, we'd discuss their book and we'd sample a couple beers. I had Della Pietra on the show back in 2015. She spoke about tending bar in New York in 1992, and hearing from a friend at Rolling Stone that Thompson was looking for an assistant. She wrote him a letter, and Thompson called at 3 in the morning, telling her to be in Woody Creek for a trial run the following day.
I asked Della Pietra why she went with the novel approach as opposed to a memoir. She said memories were a bit fuzzy, writing about an event 23 years after it happened. She said a novel gave her "the freedom to loosen the reins and say what I wanted to say about the experience."
Della Pietra brought a coffee stout from her local brewery, Thimble Islands Brewing in Connecticut, for us to sample. I enjoyed the beer, and I enjoyed our talk.
As "Gonzo Girl" winds down, the narrative jumps ahead several years to Alley, pregnant, just after September 11, relating what it will be like to hear of his death.
"Walker will have been on my mind, a political website having just published a piece of his about the attacks – a half-paranoid rant peppered with a litany of crazy-sounding predictions and insights that would ultimately bear fruit. I will have wished, as I read the piece, that Walker and I had stayed in touch after I left. But leaving the farm would be like leaving Mars. Unless you were there to help run the colony, you were out."
Journalist Michael Malone lives in Hawthorne with his wife and two children.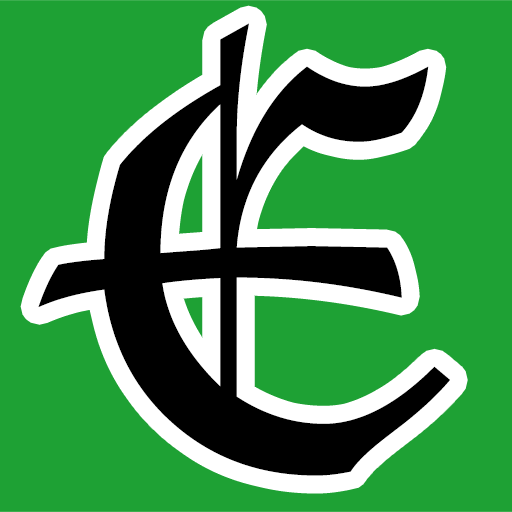 Examiner Media – Keeping you informed with professionally-reported local news, features, and sports coverage.