We are part of The Trust Project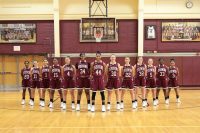 Ossining Highlights Legit Bunch of Section 1 Title Contenders
By Tony Pinciaro
OSSINING has monopolized Section 1 Class AA basketball for the past decade. The Pride have won eight consecutive sectional titles, seven straight regional championships and four state crowns in a row (2013-16) during this run. Last year, Ossining finished 23-4 and was denied a fifth state crown by Baldwin for the second year in a row.
Ossining enters the 2018-19 season as the team to beat, once again. Even though the Pride graduated three players, it returns three of Section 1's top players, all Division I-committed – Aubrey Griffin (UConn), Kailah Harris (Seton Hall) and Jaida Strippoli (U.S. Military Academy).
Now that the terrific trio has signed their national letters of intent, Griffin said they are relieved.
"We feel good going into the season," said Griffin, who had a brilliant junior year after missing her sophomore year with a knee injury. "It definitely took a lot of pressure off of our shoulders. Now, we can focus on winning and our senior years."
Griffin, Harris and Strippoli are a dynamic trio that will create match-up nightmares for the opposition. They will be joined by classmates Ally Forman, Camara Morgan and Camilla Miralles.
The Pride have a strong junior contingent back, highlighted by Brooke Weeks, Julia Iorio and Adriana McFadden.
Ossining coach Dan Ricci pointed out that sophomore Kacie Scarduzio will be making her varsity debut this season.
"Our new teammates bring toughness to our team and they push us in practice every day," Griffin said. "We are starting to play more as a team and we have developed good chemistry."
Ricci has put together what he called his team's "most-challenging schedule ever." The Pride open the season against Somers, Friday. Somers was the 2017 Section 1 Class A champion and reached the semifinals last year.
Ossining travels to Virginia for the Art Turner Tournament Dec. 8-9, will play in the annual Slam Dunk Tournament, Dec. 20 and 22, and concludes 2018 at the Diamond State Classic in Delaware, Dec. 27-29. Ossining opens 2019 against perennial CHSAA power Christ the King, Jan. 4, at the County Center and will play in the Hall of Fame Classic in Springfield, MA, Jan. 18.
"This is going to be more exciting because we are playing a lot of good teams and it's going to be fun, all-around," Griffin said. "We know we're going to play hard teams but it's only going to make us better. I always look forward playing top competition because it gives our team an opportunity to push ourselves to get better and it gives me an opportunity to improve."
Coach Ricci's Pride are chomping at the bit, hoping the "Eight Was Great, But Nine Would Be Fine", and another shot at Baldwin would be just what the doctor ordered.
CLASS B
In two years, former PUTNAM VALLEY basketball great and now-Coach Kristi Dini has transformed the Tigers into a Section 1 power.
The Tigers posted a program-best 20-2 record last year and were league champions for a second straight year. Putnam Valley advanced to the County Center for the second time in three years, but were defeated by Briarcliff in the Final 4.
Starter Morgan Winogradoff and sixth man Nyasia Reeves graduated, two prominent players who contributed greatly to the team's success. Perhaps the most upsetting news is the loss of All-Section senior Dora Rippon, who decided to concentrate more on her academia. However, the returning core is led by talented underclassmen.
Juniors Kelli Venezia (PG) and Cyera Daughtry (G) highlight this group along with sophomore Ariana Stockinger (F/G). Dini welcomes freshman Amanda Orlando and eighth-grader Eva DeChent, both guards, to varsity. Dini likes what she has seen in preseason and is excited to see her young team start.
"Our defense is definitely our strength," Dini said. "Our guards have taken their game up a level in the offseason and we now have five kids on the court that can score, so I think we will be a match-up problem."
Dini, like Ricci, has stacked her schedule.
"We have a tough schedule with Irvington, Hastings, Dobbs Ferry, and Mahopac as well as playing in the Harrison and Yorktown tournaments," Dini said. "We're small so our size may hurt us, but we are so prepared for every game and every opponent and our defense is really tough."
Putnam Valley opens against Class AA power Arlington.
CLASS A
SOMERS has asserted itself the last few years. The Tuskers won the 2017 Section 1 Class A title and reached the state semis, but last year, Somers was on its way to a second consecutive championship only to be derailed by eventual titlist, Rye, in a stunning semifinal setback.
Third-year Coach Marc Hattem has two outstanding players returning in All-Section G Hannah Angelini and honorable-mention All-Section G Dani DiCintio.
Hattem also has Isabella Rukaj, Emily Arena, Taylor Penzo and Pooja Rao back. The varsity will have six new players making the step up from junior varsity.
"We are expecting to compete, again, for a league title and hope to make a deep run in the section tournament," Hattem said. "I think we can, but we need to get better every day. I'm excited to see this group make this 'their' team, and put their own mark on Somers."
Somers opens the season against eight-time reigning Section 1 Class AA champion, Ossining, Friday. The Tuskers will host their annual holiday tournament, which includes Briarcliff and Ursuline.
Following a .500 regular season last year, PANAS came alive in the Section 1 Class A Championship with an out-bracket win over Beacon and upset of Ardsley. The run ended in the quarterfinals at Somers, but it was a strong finish for the Panthers, who were 12-11.
Eighth-year Coach Matt Evangelista and his team graduated Danielle Merante, Kristen Kelly and Kellie Brown, three prime-time players, but he does return a deep nucleus.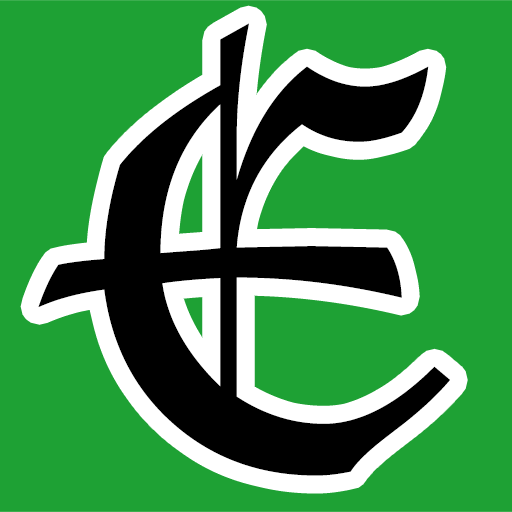 Examiner Media – Keeping you informed with professionally-reported local news, features, and sports coverage.