Giant Book Sale is Back in Kent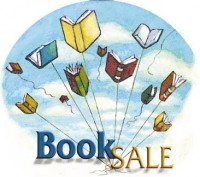 If you're a book collector, an avid reader, or just hungry for a good deal, then don't miss the Friends of the Kent Public Library Giant Book Sale on Memorial Day Weekend. A favorite of book enthusiasts and collectors, the annual event will take place at the Kent Town Hall (adjacent to the library) in the Kent Town Center off Route 52. Sale hours are from 9 a.m. to 5 p.m. on Saturday, May 26 and 11 a.m. to 4 p.m. on Sunday, May 27. Admission is free, and guests are encouraged to come early in order to take advantage of the best selection of books. For a $10.00 admission fee, guests may attend an "early bird" preview on Saturday morning from 8:30 a.m. to 9:00 a.m.  Friends of the Kent Library are invited to attend this preview free of charge.
You'll find literally thousands of hardcover and paperback books in virtually every genre, as well as tables full of books just for children and teens.  In addition to books on a wide variety of subjects ranging from mystery, romance, and general fiction to cookbooks, crafts, history, and sports, the sale will include CDs and DVDS.  New this year, the sale will feature a CD/DVD cleaning service which will be available to visitors for a moderate fee of $1.00 per disc. There will also be raffles for a variety of hand-crafted gift baskets.  A newly-designed "Friends of the Kent Public Library" canvas tote bag will be on sale for a cost of $10 per bag.  For an additional $5.00 donation, shoppers can stuff their bag with books (excluding specially priced items).
As always, in the "special room" at the sale, there will be hundreds of collectible and coffee table books at a fraction of their retail price. The selection in this "collector's corner"  will include books on a variety of subjects (art, photography, history, travel, etc.) and a large number of first editions and signed copies.
The Friends offer reasonable prices: hardcovers are $2.00 each or 3 for $5.00; oversize paperbacks are $1.00 each; and most children's/teens books are sold for $1.00 or less. The already-low prices will be slashed on Sunday afternoon (between 3:00 p.m.  and 4:00 p.m.), when you can stuff a bag for $3.00 (excluding specially priced books).
The Friends book sale is the biggest fund-raiser of the year for the Library. Proceeds from the event go toward the purchase of library equipment and materials, and help fund special Library programs. In addition to hosting a number of smaller book sales throughout the year, the Friends volunteers also staff the Book Nook at the Library. The Book Nook is open on Wednesdays from 10 a.m. to 6 p.m. and Saturdays from 10 a.m. to 2:30 p.m. Books are also available for purchase during all regular library hours from the pedestal rack in the library's main lobby.