News Based on facts, either observed and verified directly by the reporter, or reported and verified from knowledgeable sources.
Getting to Know Mahopac's Michael Rettberg in 20 Questions
We are part of The Trust Project
By Jonathan Martirano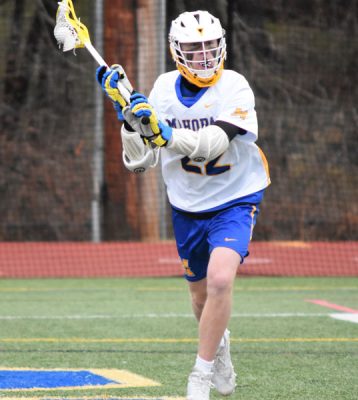 Michael Rettberg is a senior and attackman for the Mahopac Indians Varsity Lacrosse team and has been since his freshman year. Michael is looking to have a successful senior season and has been a key contributor and leader for the Indians varsity team. Michael is looking forward to continuing his playing career at the Division 1 level for New Jersey Institute of Technology in the fall. 
If someone doesn't know you or has never seen you play, how would you describe yourself and your game?
I would describe myself as a fast player speedwise and also mentally. I'm able to process the game at a fast pace at the same time. A lot of the things that I do occur naturally because of my intelligence of the game. I pass the ball very hard, I like to move around a lot, and I'm considered sometimes sneaky depending on where I am on the field. I work well with my teammates and we play well together and we have good connections.
How long have you been playing for?
I began playing lacrosse since I was very young, probably around preschool, but I didn't first start playing on a team until I was in second grade. I've always had the stick in my hand starting with fiddlesticks outside and playing with my dad.
How has lacrosse impacted and changed your life?
Definitely in terms of discipline and my work ethic. If you work hard at something and you practice it many times, you'll obviously become great at it and you'll see yourself really improve at it. And you won't see improvement over the course of days or right away, but months. It's a lot of patience and hard work.
At the end of the day, what is your biggest takeaway from playing lacrosse?
Probably connecting with teammates and building friendships. You get to play with these people for a long period of time in your life. You have to get along with them in order to play well because you're going to have people on your team you need to work with, and developing a connection with your teammates will help you play well.
Who inspired you to play lacrosse?
My dad. He put a stick in my hand and I always had a catch with him. He's helped me with countless hours outside, indoors, driving me to tournaments, and pushed me to become the best player I can be.
What is your favorite memory from playing lacrosse growing up?
Winning a tournament when I scored the winning goal in the 5th overtime of the championship game. I was really excited and it's something I'll never forget.
How has playing high school lacrosse been so far?
Definitely interesting. It's obviously much different than club ball, but it gives you an idea of a pride for playing for your school and your town and what you represent and representing Mahopac Lacrosse is a great thing.
What are you looking forward to for this season?
The tougher schedule which prepares us for the playoffs and seeing how we do as a team. I believe that we can get really, really far if we work really, really hard because we have such good connections with each other and that lets us play well together.
How are you going to approach this upcoming season?
Having a fixed mindset that we're chasing the first section title. We've got to focus on our game plan and if we work together, I believe that we can really do some damage in this section.
What does lacrosse mean to you?
I mean lacrosse is an extremely important part of my life. I think lacrosse changes how I put effort into things in my life in the way that I do things. I think lacrosse helped me become a better person and also lacrosse does a lot of things for you that you don't think would ever happen to you.
What is the best advice about lacrosse you've ever received?
Always put in 100% effort even in practice because in practice you imagine yourself playing in a game, and I never want to put half effort because then I know in a game I'd probably play half effort. I always want to put in 100% effort all the time no matter what.
When did you start to take lacrosse seriously and realize that you could make it far?
Probably 7th or 8th grade when I tried out for a club team and I realized that I had the talent and I had the ability to play at a high level.
Did you ever think you would be playing Division 1 lacrosse in college?
I've always dreamed of playing division 1 because I've always watched games on TV and I always thought I wanted to be playing like those guys do. As I got older I wanted to see where this could go and that maybe I have the opportunity or the ability to do it and that's when I realized that I could.
What will playing in college mean to you?
I think it will mean a lot to me. It'll be a big part of my life because of friendships with people and developing connections. It's also gonna be tough but you just gotta work through it and work hard.
What did you like most about NJIT and the lacrosse program there? Why did you choose to go there?
I really like the coach coming in, Eric Wolf. I believe that he's going to be building a program and we're going to become something really big there. He's a great person and I know the coach very well and I believe that the way he wants to play really encouraged me. I want to go there and play his type of style. Also, I really like the school itself and I really enjoyed the facilities. I thought it was something that's going to make me become the best player I could ever become.
Do you play any sports besides lacrosse? Do you follow any other sports closely?
I play soccer and I like to play golf too.
What are some of your favorite sports teams that you follow?
The Dallas Stars, New York Mets and the Syracuse College Lacrosse Team.
What are your favorite TV shows or movies?
For the past year definitely Stranger Things and Interstellar is my favorite movie.
What are some things you like to do in your free time to get away from lacrosse?
I like to wash my car, I like to take walks and I like to hang out with my girlfriend and friends.
How do you balance out being a student athlete?
I take school extremely seriously and I pay attention in class all the time because understanding material, in my opinion, is extremely important, and my grades are extremely important to myself and managing sports at the same time. Doing homework before practice or after practice and studying whenever I have a chance is crucial, and I try to make sure I use my time wisely or else I know that my grades will obviously drop if I don't focus.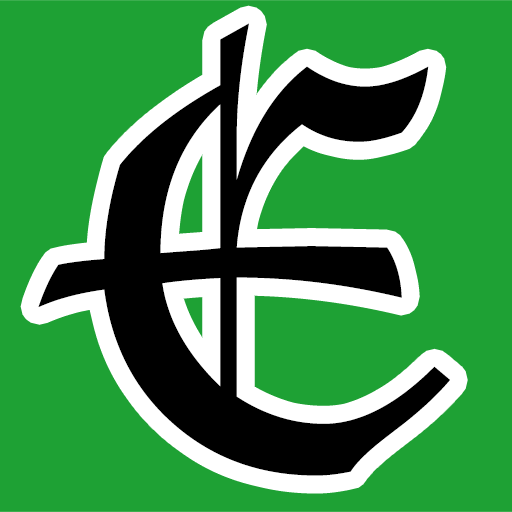 Examiner Media – Keeping you informed with professionally-reported local news, features, and sports coverage.