Fox Lane Scores 4 in 3rd, Defeats Somers 6-1; White Plains Rolls on
News Based on facts, either observed and verified directly by the reporter, or reported and verified from knowledgeable sources.
We are part of The Trust Project
By Jonathan Martirano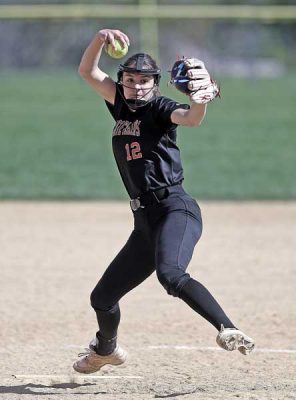 The Fox Lane Foxes (10-6) defeated the Somers Tuskers (9-4) in a dominant 6-1 victory. The Foxes had a quick start, as they scored two runs in the second inning to take an early lead. After a walk and single, Valentina DeLuca singled to score the first run of the game to make it 1-0 Fox Lane. Sofia Rodriguez then had an infield hit to the pitcher and made it 2-0.
"I'm very happy. I think we all played really well. We were communicating a lot and we were putting the bat of the ball. I think we played really good together." said Victoria Bodine of Fox Lane.
In the third inning, Fox Lane really brought the heat to Tuskers pitcher Emily Boyle, as the Foxes scored four runs. Hannah Getman doubled to left field, followed by three straight walks and made it 3-0 with the bases loaded. After a short rain delay, Boyle had a strikeout, but walked the next batter to make it 4-0. Rodriguez followed with a grounder to the pitcher, but an error led to another run to make it 5-0. With the bases still loaded, Fox Lane grounded out to shortstop, but it led to another run to make it 6-0 Foxes. Somers generated some offense in the bottom of the inning as after a strikeout, Katie Cole singled and Ellie Walsh doubled both to left field off of the pitcher Rodriguez, but a flyout led to a double play as the runner did not tag up, keeping the game 6-0.
"The girls did a great job," Fox Lane Coach ToniAnn Licata said. "We played Somers a few weeks ago and we did lose, so for them to come out today and win with a big win today was great. It's been really good to see them all produce and their hits have been great."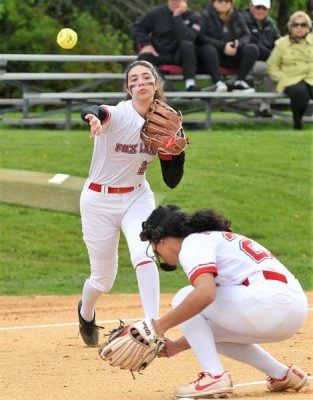 The fourth and fifth innings saw both pitchers have solid outings, as both Rodriguez and Boyle had multiple strikeouts. In the sixth inning, Somers had some luck as after a walk and a steal by Katherine Papa, Krista Gallagher singled off an error, and bad throws led to the only run for the Tuskers of the day.
"This is seven wins in the last eight games and it's been a really, really good run and since we did lose to them last time, winning this game was big for them. I'm really proud of them today," Licata said.
WHITE PLAINS improved to 15-2 behind four consecutive shutout performances to grab the No.2 seed in Class AA. OSSINING (11-6) holds the No.6 seed and CARMEL (6-8) checks in at No.8.
In Class A, HEN HUD (11-4) is the current No.5 seed, LAKELAND (12-4) is No.6. No.9 Fox Lane and No.10 BREWSTER (8-4) round out the top 10.
In Class C, PV/HALDANE (12-4) checks in at No.4 to lead the locals, with No.5 VALHALLA (11-6) right behind. At No.6 WESTLAKE (8-9) and No.7 CROTON (7-8) are all top 10 with No.11 PLEASANTVILLE (7-9) and No.12 BYRAM HILLS (6-9)  just outside.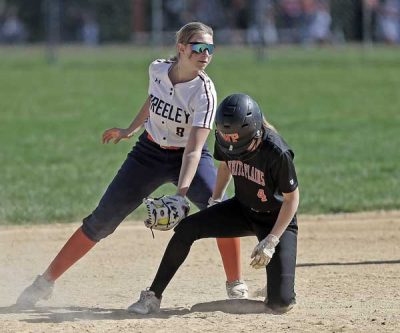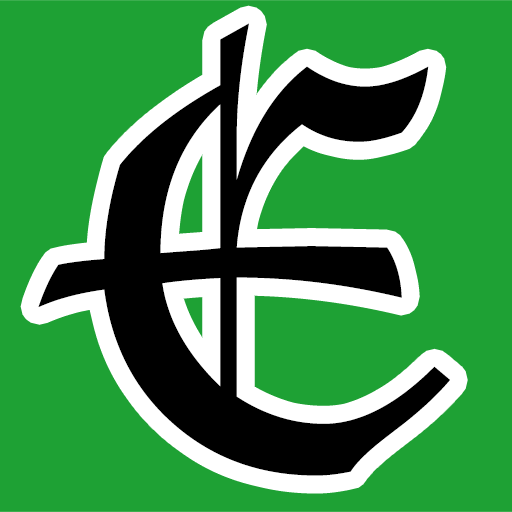 Examiner Media – Keeping you informed with professionally-reported local news, features, and sports coverage.