Former Mt. Pleasant Police Chief Pleads Guilty to Child Pornography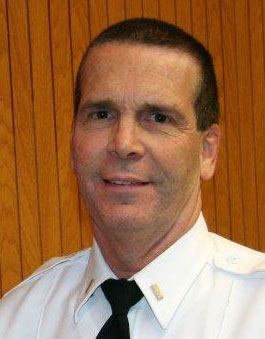 Former Mount Pleasant Police Chief Brian Fanelli pleaded guilty Monday to possession of child pornography in federal court in White Plains.
Fanelli entered his plea to one count of possession of child pornography in front of District Court Judge Kenneth Karas. He could face up to four years and three months in jail and a fine of up to $250,000.
Sentencing for the 56-year-old Mahopac resident was scheduled for Nov. 12.
Fanelli was appointed town police chief a little more than two months before his January 2014 arrest. He was accused of downloading more than 120 files containing images and videos of what authorities said was child pornography.
In the 10-page complaint from the U.S. Attorney's office, Fanelli used a peer-to-peer (P2P) filing sharing system for about three months starting in October 2013 and distributed the images and videos to other network users through his computer's shared folder.
Department of Homeland Security agents using investigative software in an undercover capacity detected that the P2P network had downloaded from Fanelli's computer the files believed to contain child pornography.
The complaint stated that Fanelli voluntarily told law enforcement authorities that for more than a year he had taught sexual abuse awareness classes to elementary and middle school students and began viewing child pornography as research for his classes. However, shortly afterwards he began viewing the images and videos for personal interest.
Fanelli had been a Mount Pleasant police officers since 1981. He took over from former chief Louis Alagno who retired in 2013. Fanelli grew up in Mount Pleasant and is a Valhalla High School graduate.