Former Mt. Kisco Resident to Return to Village with Inspiring Exhibit
News Based on facts, either observed and verified directly by the reporter, or reported and verified from knowledgeable sources.
We are part of The Trust Project
By Ed Perratore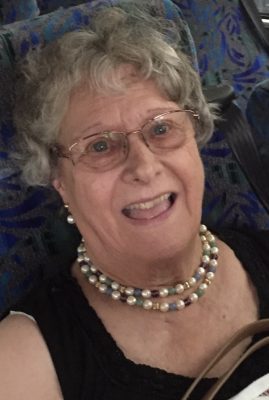 She's been a professional knitter, a beader and a caregiver for her own grandchildren and others.
Now, at age 93, the former longtime Mount Kisco resident Rosemary "Romy" Brooks has added another passion to a life well-lived – as an artist who works in abstract liquid acrylic. Over the past year, Romy has created more than 100 works.
Now residing in Southbury, Conn., Romy has fond memories of the three decades she lived in Mount Kisco. So now, with one prior exhibit already under her belt, she is planning her second near her former home, at the bookstore and gallery Curio Room, located at 141 E. Main St.
Billed "Romy Returns!" the exhibit will launch at a reception this Saturday, Mar. 4 from 2 to 4 p.m. and will display numerous paintings available for viewing and purchase through Apr. 1. (To RSVP, e-mail curioroom@gmail.com or call 914-522-1888.)
The exhibit, along with the 10 months Romy spent on her creations, should be no surprise to anyone who knew her when she lived locally. That was when the Swiss-born Romy married her husband, William, a Mount Kisco native, in St. Francis of Assisi Church and raised four children in their home on Gregory Avenue.
During her 30 years in the village, she also established a busy knitting design shop, located in the lower level of the Chousa Building (at 37 W. Main St.), which dates back to 1910. There, for about two years in the mid-1980s, she ran four knitting machines and produced at least several hundred scarves, hats, mittens, sweaters and coats.
"I know for a fact that I knitted 248 baby blankets alone," Romy said.
After William died, Romy moved to Byram Lake Road and chiefly looked after her grandchildren. In 1989, she left Mount Kisco and eventually made her way to Southbury, where today she lives in the senior community Heritage Village. "Obviously, my babysitting job continued," she said, but she also continued knitting – down to two machines – and did beadwork.
"I have a son-in-law who's an interior designer, and he designed my studio/guest room. I have shelves and shelves with cones of yarn."
Today, this room also serves as an art studio, which came into being after Romy took a class for seniors on abstract liquid acrylic art, which is created by pouring acrylic paint through various means onto a canvas. The artist then tilts the canvas to produce wavy effects, evoking landscapes, clouds, ocean waves and more, as the colors flow and mix.
"You start out with mixing the colors, and you leave it up to what comes out," she said. "I have no control over what the color wants to do."
Such uncertainty of outcome was a new concept to Romy, considering her years of knitting and earlier studies of commercial photography at the New York Institute of Photography. Nevertheless, she took to it from her first class, which she signed up for on a lark after seeing it in a senior bulletin.
"I was almost obsessed with it," Romy said. "The instructors came around with colors and said to choose three. I chose white, red and black paint, and they poured it in a cup. Then they told you, okay, now you pour the cup on the canvas."
The rest was manipulation of the canvas.
"My very first one was amazing, I mean, to the point where the teacher came and, to a friend, said, 'Come and see this, this is great.' I was so flattered!"
One year from when she produced that first work, she is no less happy with it.
"I took it to a photographer and had it enlarged," Romy said. "It's hanging in my living room."
Having discovered a new passion in her 90s, Romy is eager to advise anyone who harbors a dream never pursued.
"Absolutely, go for it; it's never too late to make a splash," she said. "I mean, I forget I'm 93 going on 94. I think that's why I wanted the show – because it tells people, yeah, you don't have to go and sit in a rocking chair. That's the kind of thing that people love to hear and see, a person with a dream."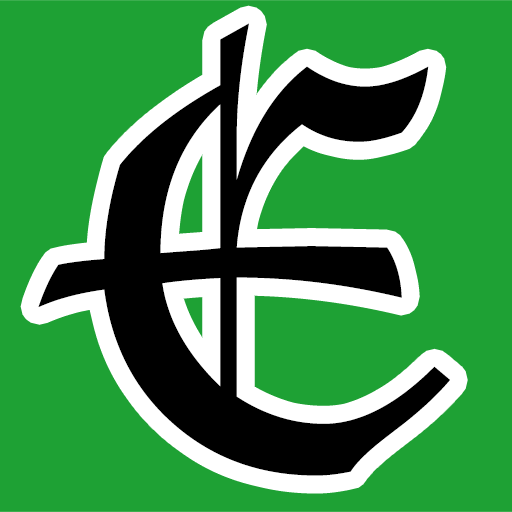 Examiner Media – Keeping you informed with professionally-reported local news, features, and sports coverage.