Five Vie for Three Open Seats on Mahopac School Board
In addition to voting to approve or reject the proposed annual budget to operate Mahopac schools on Tuesday, May 15 Mahopac Central School District voters will also vote to fill three open school board seats, for which there are five candidates, comprised of two incumbents and three newcomers. The three candidates who receive the highest number of total votes will be seated for a three-year term that will begin this summer. Profiles of each of the candidates, Patricia Caputo, Lucy Massafra, William Staviski, Lawrence Keane and Earle Bellows are presented according to the random order on which they will appear on the ballot.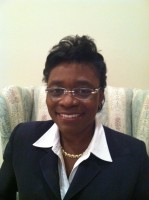 Patricia Caputo and her husband have lived in Mahopac for 13 years and their children attend the second and third grade at a Mahopac elementary school. A retired U.S. Army Major serving mostly in the National Guard component over the course of 20 years, Caputo said she was inspired to run for the Board of Education as a means to continue to give back.
"I'd like an opportunity to serve in some type of way at the local level. It's a great opportunity to expand my involvement with the schools and the community at-large," Caputo said. "I thought this was a good time to raise my hand and say I want to be involved."
Caputo teaches CCD classes at St. John the Evangelist Catholic Church and sits on the executive board of the Austin Road PTO.
Caputo has worked in information technology for the past 20 years and is currently a senior project manager for GE Capital America in Danbury. If elected, she said she would like to focus on the evolution of technology in the classroom.
"We should never get to a point where we are standing still…how do we see ourselves three or five years down the road?," she said.
In addition, she said she would focus on transportation safety, environmental safety in the school buildings, and anti-bullying programs, all of which would entail involving the community.
"How do we solicit ideas? How do we ask for the help we need to accomplish some these things?," Caputo said.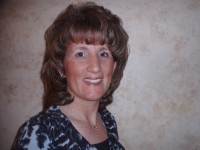 Lucy Massafra is herself a graduate of Mahopac High School. She and her husband Anthony have three children who are in the ninth grade at the high school, the seventh grade at the middle school and the fifth grade at Austin Road Elementary School.
"I see the different needs of students at every level," she said.
Massafra worked for 21 years as a consumer marketing manager for Readers Digest, in which she worked with budgets and cost-containment. She is currently the treasurer of SEPTO and has been a member since its inception in 2010.
"My goal is to be a spokesperson for the community," she said of her inspiration to run for one of the open seats. "My heart is with the students, my questions are with the parents' and my pocketbook is with the taxpayers."
If elected, she said she would be part of the momentum she believed began with the election of three new board trustees last year.
Her focus would be on the district's financial stability, especially advocating for the reduction of unfunded state mandates, further integration of technology in the classroom and making sure the district's new hires had the proper qualifications to fill the position they were hired for.
Massafra also said she had grave concerns about Lakeview Elementary and the middle school being identified as, "schools in need of improvement."
"We need to make sure we have the right plan in place to deal with that," she said.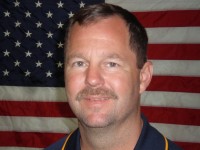 William Staviski and his wife have lived in Mahopac for 22 years and they have two children; one in the seventh grade at the middle school and one in fifth grade at Austin Road Elementary School.
"I believe because of all my past and present professional skills…I can help the district out and, in turn, that will help the kids out," he said.
That experience includes 22 years as a New York State Trooper that ended with retirement this March and also included five years as the Chief Financial Officer of the NY State Trooper Police Benevolent Association. He currently holds the same position for two national corporations representing state troopers.
"I definitely think I could be an asset," Staviski said, noting his professional experience paired with what he has learned from his wife, who is a teacher at Fulmar Road Elementary School. "I think that makes me a well-rounded candidate for this office."
Staviski said dealing with financial challenges would be a priority for him as a board trustee.
"We have to always be aware that the kids always come first. My motto is: Kids first, taxpayers always," he said, noting that he would keep in mind the interests of people who don't have children enrolled in the schools, too.
Staviski said he would also focus on making sure schools had the resources and capability to implement the new common core curriculum, ensuring schools are drug-free, and improving technology in the classroom.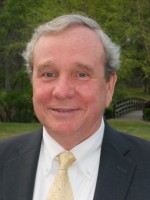 Lawrence Keane is seeking a second term on the Board of Education. He and his wife have lived in Mahopac for 38 years and their four children graduated from Mahopac High School, and all went on to earn a master's degree; three in business and one in education.
Keane said he ran for a seat again, "to ensure that all children will receive the same quality education as my children, while maintaining fiscal responsibility."
Now retired, Keane was a middle school science teacher in Mamaroneck for 25 years, 20 of which was as department chair. He went on to become assistant principal of the school for 11 years.
"I feel that's my strongest resource that I bring to the board, because that's where I spent my entire life," he said of his career as an educator.
Keane oversees the MSA basketball program, which he has been doing for three decades, and he coaches the kindergarten/first grade clinic.
If reelected, Keane said managing financial challenges in light of the new state-mandated tax levy cap will be a top priority.
"The state made it difficult…they set a two percent cap, but they didn't cap anything else," he said of unfunded mandates the district must absorb.
Keane said board trustees also will have to focus on the implementation of the new common core curriculum standards that will be implemented next year, noting that he is working as a consultant on the matter with New York City schools and has insights on what it will take.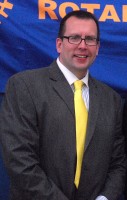 Earle Bellows is seeking his second full term on the board. He is a lifelong Mahopac resident, attending Fulmar Road Elementary and graduating from Mahopac High.
He and his wife have two sons, one who attended Mahopac schools and is now in college and another son who will graduate this June and has plans to enlist in the U.S. Army.
Bellows is a retired police officer who worked in Putnam Valley until 2002.
To get more involved with the community, he joined the Mahopac Middle School PTO for four years, serving as president for two of those years.
Bellows is a member of the Lake Mahopac Rotary Club, chairing the annual MajicMasters event, and has volunteered with several youth sports organizations.
This year given the School Board Achievement Award from the New York State School Boards Association, Bellow is the board's state representative, participating in regional conferences and advocating for reforms from state representatives.
If reelected, Bellows said his focus would be on maintaining student programs while remaining within the confines of the two percent tax levy cap, paired with managing the financial burden of unfunded mandates; for one, the increasing costs of employee pensions.
"It's hitting the pockets of every school district," he said of the increases. "There is going to have to be a collaborative way of coming up with a fix."
Bellows said solutions had to be found that didn't impact the classroom.
"We need to continue to provide a quality education across the board for our students."