We are part of The Trust Project
Lakeland Sticks it to Somers, Wins 11th Straight Title
By Tony Pinciaro
It is only a matter of time before LAKELAND's offense starts clicking.
SOMERS found itself in a great situation at halftime of the Section 1 Class B Field Hockey Championship title game, trailing by one goal.
Not many teams were within one goal of Lakeland at halftime throughout the season. The Tuskers' defense held Lakeland at bay, but the top-seeded Hornets came out buzzing in the second half.
Lakeland scored four minutes into the second half and went on to a 4-0 victory over second-seeded Somers.
Lakeland has now won 11 consecutive Section 1 Class B titles. The Hornets, now 17-1-1, host Section 9 champion Rondout Valley in the regional final, 2 p.m., Saturday, Nov. 9. The winner advances to the New York State final four, Saturday-Sunday, Nov. 16-17, at Williamsville North High School (Section 6). Lakeland will face the Section 5-Section 6 winner in a semifinal, Saturday, 3 p.m.
"Not being able to finish in the first half was very frustrating," senior and Captain Jenna McCrudden said. "Having so many opportunities and not being able to capitalize is unlike us. In the offensive circle we needed to be scrappy and score off rebounds, deflections and tips. I think after halftime, we shifted our mindset to scoring off chaos in the circle and not a big shot from the top."
Keira Ettere scored Lakeland's first goal of the second half. She finished with two goals and Emma Fon and Lauren Salazar each had one. McCrudden registered an assist.
Lakeland had defeated Somers, 9-0, during the regular season.
In the second half of the season, Lakeland faced adversity with a 1-0 loss to Dexter (Mi.) in the Max Field Hockey National Invitational. Lakeland then rallied from a two-goal halftime deficit to earn a 3-3 tie with 2019 Section 1 Class A champ, Horace Greeley.
"The score of the Greeley game didn't accurately describe the game," McCrudden said. "We possessed the ball most of the game and we had more opportunities.
"Losing to Dexter was also frustrating because we had so many opportunities and couldn't finish. We out-cornered them and kept possession most of the game. Games like this taught our team way more than any win taught us this season. We learned from the loss and tie and we know what it takes."
McCrudden celebrated a fourth sectional title and she said the feeling does not get old.
"It's rewarding to work hard all year and finally get to be in that dog pile with your team," McCrudden said.
Lakeland is focusing on Rondout Valley, but it also knows two more wins and that would lead to a rematch with Garden City (Section 8) in the final. Last year, Garden City used a second-half goal to shock Lakeland, 1-0, ending Lakeland's nine consecutive state championships.
"We are so beyond excited to be back in regionals," McCrudden said. "If we were to face Garden City, again, I know we are capable of being successful if we capitalize on corners and opportunities."
Lakeland advanced to the final with a 6-0 win over No. 4 John Jay-Cross River in a semifinal. Last year, Lakeland defeated John Jay in the Section 1 Class B final.
Somers has always had the misfortune of being in the same league as Lakeland, and, most recently, John Jay-Cross River.
This year, the Tuskers broke free of John Jay, finished second in the league, behind Lakeland, and earned the second seed in the Section 1 Class B Field Hockey Championships.
Somers finished with a 12-4-3 record and reached the Section 1 Class B championship game for the first time since 2002. That year, Somers, led by Sarah Shute and Katie Flynn, won the Section 1 Class B title and advanced to the state final four.
"Yes, we went into sectionals feeling very strong and happy with our placement," said senior Erin Clark. "We felt we were working very well as a team and worked extremely hard in the practices leading up to sectionals.
"We felt we were playing some of our best field hockey against Lakeland," Clark said. "At the half being down one we knew we had to keep up the intensity for the rest of the game. Their first goal of the second half did not affect our mindset. We knew we had to continue playing our game and not let the score get to us. This game we knew we had to hold them on corners and not let them finish as they did in season when we played them. Although we did not get the outcome we were hoping for, this was a very successful season for our team. We played very hard in every game. This season we knew what we had to work on in practice to do better then we did last year and we were able to do that."
Clark has committed to attend SUNY-Oneonta and will play field hockey. Even though she is graduating in June, Clark knows the team will continue being successful.
"I think after this season the returning players next year know what they need to continue to work on and we have some great players coming up to varsity next year," Clark said. "I have faith they will continue to build on to what we accomplished this year."
Somers moved into the final with a dominant 6-1 win over No. 3 Pelham in a semifinal.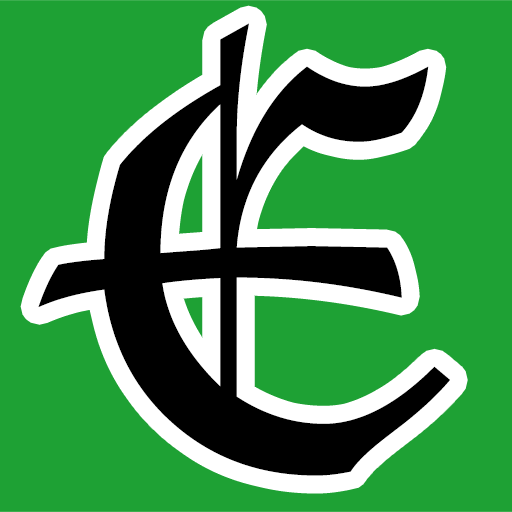 Examiner Media – Keeping you informed with professionally-reported local news, features, and sports coverage.