Fat Tuesday, Valentine's Day, Lunar New Year 2018!
We are part of The Trust Project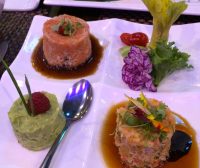 MENU MOVERS AND SHAKERS by Morris Gut
February is a month of culinary celebration! Tuesday, Feb. 13, marks Fat Tuesday. On Wednesday, Feb. 14, prepare to pucker up for Valentine's Day. And, Chinese Lunar New Year, the Year of the Dog, begins on Friday, Feb. 16. They all tie in with good eating. The coupling of food and wine with the seasons is the aphrodisiac of literature and verse through the ages. Restaurants and nightspots are gearing up to serve some of their most titillating specialties. To help you plan ahead, here is an eclectic roundup of delectable dishes and dining venues.
Mardi Gras Reveling
Proprietor Peter Van Cott of The Bayou Restaurant, 580 Gramatan Ave., Mt. Vernon, has been serving up the spirited sounds and flavors of Cajun country since 1991, and the place is still funky and enjoyable. So, if you can't make it to New Orleans, this is the spot to revel in authentic blues and zydeco music while hunkering down to an overstuffed Po' Boy or such house specialties as: Southern Fried Chicken, Grilled Peppered Catfish, Tender Pork Ribs Smothered in BBQ Sauce, Jazzy Jumpin' Jambalaya served with Louisiana Andouille Sausage, Alligator Sausage, and Crawfish Tails Smothered in Rich Creole Gravy. Their Annual Mardi Gras Bash will be held on Fat Tuesday, Feb. 13, featuring live entertainment and a full-course dinner. Cost is $60. Seating times are at 6, 8 and 10 p.m. If you just want to hang at the bar there will be a $20 cover charge. Entertainment will be provided by Nathan and the Zydeco Cha Chas. Reservations are suggested. Phone: 914-668-2634; www.bayourestaurantny.com.
You can also check out Rye Roadhouse, 12 High Street, Rye, on Fat Tuesday. The fun starts at 4 p.m. with specialty cocktails, authentic New Orleans dishes and traditional King Cake. Beads and giveaways are also promised. Phone: 914-925-2668; www.ryeroadhouse.com.
Holy Crab, 32 Mamaroneck Ave., White Plains, opened last February serving fresh Cajun-style seafood as you would see in New Orleans. It is a long sprawling space with bustling bar/lounge during Happy Hours: 4 to 8 p.m. Check out such specialties as: Lobster Mac & Cheese, Po' Boys, Gumbo, Snow Crab Legs and Jambalaya. Open daily for lunch and dinner. Phone: 914-948-3888; www.holycrabny.com.
Freebird Kitchen & Bar, 161 Mamaroneck Ave., White Plains, opened this past December at the former Elements location. They serve a Southern-themed menu that includes such specialties as: Pimiento Cheese Balls served with pecans and Ritz crackers; Fried Green Tomatoes; Shrimp & Grits; and Chicken Fried Steak. Look for a swarm of flying birds hanging from the ceiling. Open daily for lunch and dinner. Happy Hours 4 to 7 p.m.; Sundays, noon to 5 p.m. Phone: 914-607-2476; www.freebirdkitchenandbar.com.
Pucker Up on Valentine's Day
Chef-owner and host Dean Vivolo of Trattoria Vivolo, 301 Halstead Ave., Harrison (914-835-6199), serves his robust regional Italian cuisine out of a vintage diner just across from Harrison's Metro-North station. Sit at the counter, tuck into a booth, or take a table in the rear greenhouse and enjoy the surprising flavors emanating from his kitchen. Linguini alle Vongole and Branzino Arrosto are tops. Sparkling lights evenings. Open 7 days for lunch and dinner. Free parking. www.trattoriavivolo.com.
Artie's Steak & Seafood, 394 City Island Ave., Bronx (718-885-9885), where owner Spiro Chagares offers patrons an inspired melding of traditional and contemporary dishes served with flair. Zuppa de Pesce for two is extraordinary. Check out the bar/lounge most evenings for good networking. Open 7 days. Free parking; www.artiescityisland.com.
Nutmeg Café, 64 Main Street, Tuckahoe (914-779-1328), is where you can schmooze over pastry and coffee, or have a light bite. Cindy Bothwell's café/bakery is comforting. You can take home a pie to share, too; www.thenutmegcafe.com.
Mamma Francesca, 414 Pelham Road, New Rochelle (914-235-6591) offers views of L.I. Sound from the rear greenhouse and a menu of robust specialties from Nick DiCostanzo's native home in Ischia. Traditional Chicken Parmigiana and Manicotti are very good; www.mammafrancesca.com.
The Bruno family at Le Sirene, 1957 Palmer Ave., Larchmont (914-834-8300), serve refined Italian cuisine with finesse. From the fresh-made breadsticks to their house-made gelato, the flavors are impressive; www.lesireneristorante.com.
Feasting During the Lunar New Year of the Dog
Be sure to check ahead for exact dates, times and pricing. Over at Aberdeen Seafood & Dim Sum, 3 Barker Ave., White Plains (914-288-0188), in the Residence Inn, the staff told us they would be offering special New Year banquets for two weeks. You can also celebrate with a run through their popular Dim Sum, or from the regular menu; www.aberdeenwhiteplains.com.
Imperial Wok Chinese & Japanese Restaurant, 736 North Broadway, White Plains (914-686-2700), will be offering an extraordinary banquet for about two weeks. There has been a lot of buzz about their tasty Szechuan selections. You can order off their regular menu as well. Free parking. www.imperialwokwhiteplains@allmenus.com.
Ku Asian Bistro, 480 New Rochelle Road, in the Chester Heights section of Bronxville (914-668-8877), has a fine hand with their regional Chinese fusion specialties. 'Ku' is a Chinese word meaning 'fantastic', so be seated and let Chefs Wang and Qiu surprise you with their delightful Asian fusion flavors. From the Chinese kitchen try the Spare Ribs, Shrimp with Long Bean, Moo Shu Pork, Kung Pao Chicken, and General Tso's Chicken. Happy Hours: Monday through Friday, 4 to 7 p.m. Sunday brunch served 1 to 4 p.m. Bar/lounge. Party facilities. Free parking. www.kuasianb.com
Morris Gut is a restaurant marketing consultant and former restaurant trade magazine editor. He has been tracking and writing about the food and dining scene in greater Westchester for over 30 years. He may be reached at: 914-235-6591. E-mail: gutreactions@optonline.net.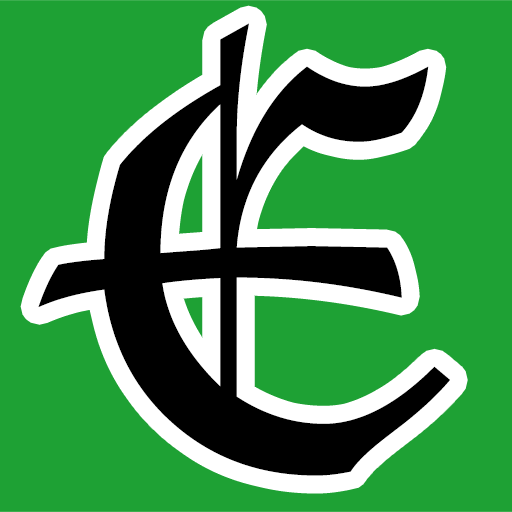 Examiner Media – Keeping you informed with professionally-reported local news, features, and sports coverage.