Farley Looks to Unseat Maloney in 18th Congressional District Race
After a failed attempt to unseat U.S. Sen. Kristen Gillibrand two years ago, Chele Farley has her eyes set on running incumbent Sean Patrick Maloney out of office.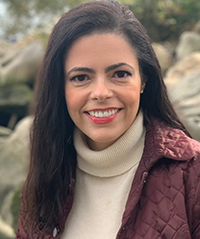 Farley, who spent more than 25 years working in financial services, is running for Congress to squash the turmoil that has spawned across communities caused by hyper-partisan fighting. She said Maloney has lost touch with Hudson Valley issues and now sides with the "political elite."
"I'm an engineer and I know how to fix things," Farley said. "I got into this race to fix Congress and put our country back on a strong, more prosperous course."
Farley said the most pressing issue impacting constituents is the Defund the Police movement and a trend toward pro-criminal policies. If elected, she plans to be an advocate for law enforcement and a proponent of public safety, starting first with reversing the bail reform laws.
With COVID-19 causing many unease, she said school districts need to be equipped with the resources to send children back to the classrooms safely. She also supports another stimulus package to provide residents with additional relief.
Farley also stressed the need to lower taxes and ease the property tax burden in her region. She said if the system is fixed, more can be invested in the region's crumbling infrastructure, ease the property tax burden and advance pro-growth policies that will create jobs.
"I will go to Congress to fight to get some of that money back and spent in the Hudson Valley to lower our property taxes and improve our infrastructure," she said. "I lost power for six days in August due to downed power lines. This is inexcusable and dangerous."
Farley also believes in protecting the borders and passing common-sense immigration reform that would terminate sanctuary cities, end the visa lottery and streamline the process for vetted legal immigrants, institute asylum reform, strengthen border security and provide President Donald Trump with the resources he needs to build a wall.
She said that while the immigration system is flawed, it's essential Congress find a way to secure the borders while still allowing immigrants who have undergone background checks to safely enter the country.
Regarding health care, Farley said she would protect those with pre-existing conditions if the Affordable Care Act is overturned. She said the ACA has not lived up to most of the promises made to those in need. She added that too many are paying more for insurance that offers fewer services and a lesser quality of care.
If elected, Farley said one of her top priorities in Congress is to cut through the partisan red tape and work across party lines.
"The problem with Congress is that too few members are actually looking for resolutions and instead are focused on running interference by obstructing the other side from passing substantive legislation," she said. "I believe in term limits and know that the longer a politician is in office, the less accountable they become to the people who elected them."