Family Tradition Continues at the Sectional Championships
We are part of The Trust Project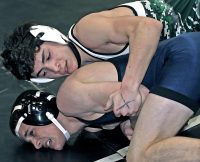 By Tony Pinciaro – When the final whistle sounded, signifying the conclusion of the Section 1 Division II 106-pound final, Pleasantville freshman Len Balducci walked off the mat with a huge smile and continued a family tradition.
Balducci won the title and earned a berth in the New York State Division II Wrestling Championships, Feb. 24-25, at the Times-Union Center in Albany.
The Division II and Division I champions earn automatic berths. The wild-card recipients will be released mid week.
Fox Lane junior Matt Grippi won the Section 1 Division I 152-pound title and will be making his third consecutive trip to Albany. Byram Hills sophomore Luca Errico was the Division I 132-pound champion.
More importantly, though, Balducci joined his father, Lenny (1983), and uncle, Chris (1988 and '89), as Section 1 wrestling champions. Balducci also became the third family member to be guided to a title by coach Bob Bernarducci. The highly-respected Bernarducci was the Irvington coach when Lenny and Chris wrestled.
Along with Len winning, younger brother Michael took third at 99 pounds and both were instrumental in Pleasantville winning the team title. The Panthers had 12 place-finishers, led by Len Balducci and 112-pound champ Victor Perlleshi. Pleasantville also won the team title in 2010.
Following his 15-0 technical fall over Putnam Valley's Owen McDonald, Balducci was embraced by his father.
"It felt really good and is definitely one of the best days of my life, but I got really emotional and it was kind of hard for me to process, at first, being a section champ like my dad and uncle," said Balducci, who is 32-1 on the season. "It was really nice to have my dad there, but he was probably more nervous than I was. He's always been there for me and always been proud of me and my brother.
"It's also amazing and really special for coach Bernarducci to have coached my dad and my uncle, and now me."
Bernarducci could not have been happier for the younger Balducci.
"I've been coaching for 37 years and Len's father was the first sectional champ I coached, so we have had a special bond since," Bernarducci said. "I believe I am the only coach to coach a father and son champ. I have known young Len since he was an infant and have seen him grow as both a wrestler and a great young man."
Balducci was introduced to wrestling as a kindergartner and immediately was hooked.
"I always had fun going and really loved it, rolling around mostly with the older kids and playing games at the end of practice," Balducci said.
He debuted on varsity last year and was a sectional finalist. The runner-up status drove Balducci for a return trip to the final with a crowning conclusion.
"After losing last year I was a little disappointed, but I came back and did a lot of offseason work and it paid off," Balducci said. "I worked a lot on perfecting moves and conditioning."
The result was an outstanding freshman year and a dominant performance in winning the section. Prior to the technical fall in the final, Balducci pinned his first two opponents.
"Len was very determined and put in the work necessary in the offseason," Bernarducci said. "He was close last season and used that as motivation for the past year."
While winning a sectional title and team title was exciting, Balducci was also psyched for his brother.
"I felt really good for Michael," Balducci said. "Watching him take third in sectionals, in a tough weight class, as an eighth-grader is great. I was very proud of him and happy for him."
Bernarducci and assistant coach Steve Tornambe were proud of the team. Twelve place-finishers equaled Pearl River for the most in Division II.
"We have stressed, all year, about the strength of our team was our overall depth," Bernarducci said. "We were led by five seniors, who were not individual section champs, but always set a positive example for our younger wrestlers both on and off the mat.
"I think some of our wrestlers were underestimated by a lot of people. Doug Crocitto, Greg May, and Henry Cuniffe all battled to make the finals. The consolation round was probably what won the tournament for us. Jaden Kammer placing third, Carlos DeJesus defeating two wrestlers who had previously beaten him, Nayshawn Marks placing fourth, Chris May battling to fifth, Michael Perlleshi placing fifth and Luke Pregiato placing sixth. Michael Balducci secured a huge pin to place third and, of course, our two champs, Len and Victor, who scored bonus points in the finals."
Errico joined older brother, Jon, as a sectional champion. Jon won the 2014 120-pound title.
Errico, seeded second and now 28-4 this season, decisioned Mamaroneck's Crew Fullerton, 7-1, in the final. Fullerton upset top-seeded Joe Sasso of Horace Greeley in a semifinal. Errico reached the final with a hard-fought 7-6 decision over John Jay-Cross River's Louie Cree.
"Luca definitely had a tough road to the finals," said Byram Hills coach Joey Grippi, a two-time sectional champion at Fox Lane. "He wrestled Cree the very first match of the year and Luca won in overtime. Throughout the tournament, I kept telling Luca to wrestle smart and if he did I believed he would end up on top. The main message was to take it one match at a time. You can't overlook anyone in this sport, so I was just trying to keep him focused on his next opponent."
After Fullerton upset Sasso, it would have been understandable if Errico went in overconfident. Grippi would not allow that to happen.
"When we saw Fullerton pulled off the upset and Luca advanced, I kept the message consistent — wrestle smart, stay focused and you will win," Grippi said. "Luca is very talented and has put in a lot of hard work and it paid off this weekend."
Grippi was twice a sectional champ and witnessed younger brothers, Tommy and Matt, win a pair of sectional titles. Now Grippi is the coach of a section champ and he hopes Errico's accomplishment will be recognized by his peers.
"It was a great feeling to get my first section champ as a coach," said the Springfield College graduate. "It's funny because I get way more nervous for my brothers' and my wrestlers' matches than I did for my own.
"It's been a rebuilding process at Byram these past two years, so to get a section champ was a great feeling and huge for the program. Hopefully, kids around the school see this and it makes them want to wrestle."
Grippi will have the opportunity to get nervous for his brother as Matt won the 152-pound title. It was Matt Grippi's second consecutive title, tying him with Joey and Tommy, but it will be his third straight trip to Albany. He earned a wild card his freshman year.
Grippi posted a technical fall and two pins, raising his record to 37-1. Grippi was expecting to see Connor Melbourne of John Jay-Cross River in the final, but an injury sidelined Melbourne for sectionals.
The only surprise was the Section 1 Division I tournament was condensed into one day because of an anticipated snowstorm on Sunday.
"I was expecting a two-day tournament, so that was hard to adjust to at the last second, but I was prepared and expecting to win no matter what or where we were," Matt Grippi said.
Grippi is looking forward to having coach Joey Grippi with him in Albany.
"It is really cool because now Joey will be down in the tunnel with me, giving me advice and helping me prepare for my matches." he said.
Fox Lane had a second finalist in Johnny Santos (195). Amos Rivera (120) and Josh Rauch (160) each placed sixth.
Horace Greeley finished fourth with 118 points, buoyed by six place-finishers, including a pair of finalists – Aaron Wolk (160 pounds) and Jacob Ferreira (170). Wolk was defeated by Brewster's Grant Cuomo, a two-time section champ, and New Rochelle's Jordan Wallace eclipsed Ferreira.
Joe Sasso (132) and Stephen Nadler (220) both finished third, Matthew Schreiber (99) advanced to the championship semifinals and placed fourth and Nathan Ferreira (126) was fifth.
Wolk, Jacob Ferreira and Schreiber, a sophomore, all finished with 33 wins and Ferreira, a freshman, accumulated 28 victories.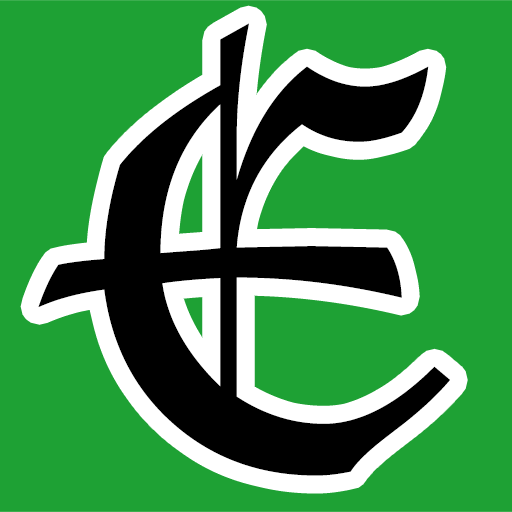 Examiner Media – Keeping you informed with professionally-reported local news, features, and sports coverage.