Falcons ride strong start to win over Rye Neck, section title!
We are part of The Trust Project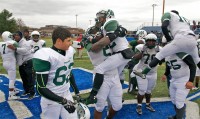 By Skip Pearlman
There were moments during Saturday's Class C championship game where Rye Neck played, and looked, like the top seed, ready to take over the game.
But for the second week in a row (Woodlands eliminated No. 1 Bronxville a week earlier) it was the No. 4 Falcons of Woodlands High who looked – and played – more like the top seed, dominating No. 2 Rye Neck for most of the game, and holding on for a 28-20 win at Mahopac High School.
Woodlands, which had just two wins entering these playoffs, evened its record at 4-4, and the Falcons will take on the Section 9 champion – the Millbrook-Sullivan West winner – in a regional opener on November 15 at 3:30 p.m. at Mahopac HS.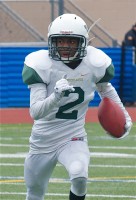 The Falcons – champs for the second time in the last three years – rode on the backs of senior captains Jon Stewart and Myles Thigpen, who alternated time at quarterback and running back throughout the game. And the duo was very effective, and along with some timely gains in the air to senior WR and captain Rashad Baker, gave Rye Neck problems all game.
It was Stewart (career-high 140 yards and two TDs on 31 carries) who gave the Falcons their first score, just before the first quarter ended, and despite a fumble giving Rye Neck a golden shot at a score, the Falcons' defense held, and the team went in for another TD, when Thigpen found Baker with a seven-yard TD pass.
The Panthers' next possession was short-circuited when Falcons DB Timothy Leak picked off RN quarterback Jake Sevean, but Woodlands could only get to the 14 before the half ended.
The turning point came in the third. Rye Neck (6-2) looked amped up out of the locker room, and quickly drove to the Falcon 12, looking to cut the deficit in half. But star Panther RB Dom Brescia (136 yards, two TDs) fumbled, with DaShawn Beecham recovering at the four.
And the Falcons made the Panthers pay – driving the length of the field to instead make it a three-touchdown game (21-0) after Stewart ran it in from the two with :40 left in the quarter.
A desperate Rye Neck quickly scored on a Sevean 26-yard pass to Brescia to make it a 21-6 game. But a 31-yard run by Baker put the ball on the Panther 11, and moments later it was Thigpen finding Baker in the end zone with a six-yard TD pass, good for a 28-6 lead with 7:29 left.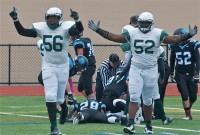 Rye Neck got an 18-yard TD run from Brescia one minute later, and added a two-point conversion to make it a 28-14 game, and Brescia went in untouched from one yard out with 2:14 remaining, cutting the lead to 28-20. But Woodlands recovered the ensuing onsides kick and ran out the clock
Aside from Stewart's career-high numbers, Thigpen ran for 81 yards on 17 carries, and passed for 54 yards and a TD, and Baker came through with 90 yards and a TD on 13 rushes. Beecham, aside from recovering a key fumble, recorded seven quarterback sacks to lead a spirited Falcons defense.
"He kind of took their quarterback out of the equation," Falcons coach Mike Meade said. "We knew we had to stop Brescia and their quarterback (Sevean)… we knew Brescia was going to get his yards."
"The offensive and defensive lines played today just like they did against Bronxville," Meade added. "That was the key."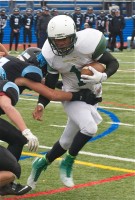 Meade was impressed with his wildcat combination of Thigpen and Stewart, as well as Baker. "I'm so happy they go out on the right note," Meade said. "They've been with me three years, and they deserved it. Everybody out there had a big game for us… In that first half we kept them to three-and-out… that was the key."
Stewart said the team turned the tide just in time, coming into the playoffs at 2-4.
"We turned our season around in the nick of time," Stewart said. "You never know who the best team in the league is until you got it all on the line, when every play counts. The team effort today was huge. Now we have to keep fighting, make every play count."
Baker said it felt good to be the spoiler. "It feels great… everyone thought we were going to go down at Bronxville," he said. "But instead we upset them, and we just upset No. 2 Rye Neck as well. We wanted to come out and deliver the first hit in the last two games, and that's what we did."
"We new it was going to be a long road to get here," Thigpen said of winning the title. "We got a second chance in the playoffs, and it feels great to be here." When asked what the biggest factor in the win was, Thigpen said: "Our line. When we win, we win up front, and that's because we dominated up front. Everybody stepped up today.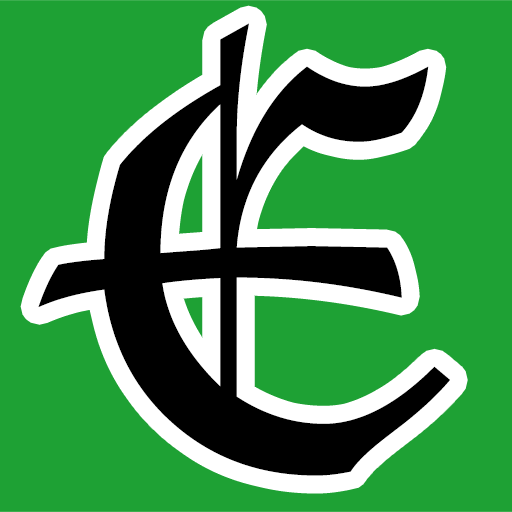 Examiner Media – Keeping you informed with professionally-reported local news, features, and sports coverage.