Examiner Media, PCTV Partner on Launch of Examiner News Talk
We are part of The Trust Project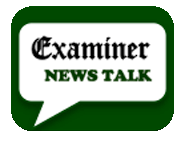 Examiner Media is partnering with PCTV on a weekly public affairs and local human interest program, Examiner News Talk. It debuted this week.
The show features interviews with newsmakers and spotlights guests and issues of interest throughout the area. Examiner Media editors Martin Wilbur, Faith Ann Butcher, Andrew Vitelli and Kerry Barger will host episodes on a rotating basis to highlight a variety of topics that are in the news throughout the region as well as profile notable people in the communities covered by the Examiner newspapers.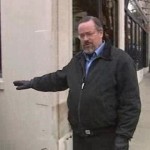 The first show featured an interview by Wilbur — editor-in-chief of The Examiner — with the village's mayor, Peter Scherer. The shows will be broadcast at PCTV's Pleasantville studio. In addition to the broadcast on public access television, the show will also be available online at www.pctv76.org. Click here to watch the interview with Scherer: http://www.pctv76.org/show.php?epid=992
Next week, Butcher — editor-in-chief of The Northern Westchester Examiner — will be interviewing New York State Assemblywoman Sandra Galef as well as Mount Pleasant School Board member Vincent D'Ambroso. The group will talk about the tax cap and unfunded mandates and how they will impact school budgets. Vitelli, editor-in-chief of The White Plains Examiner, and Barger, editor-in-chief of The Putnam Examiner, have yet to announce their first guests.
Each new broadcast airs everyday, starting on Saturday, for a week on public access Cablevision 76, Verizon 36 at 8:10 a.m., 2:10 p.m. and 8:10 p.m.
Examiner Media has launched a new Twitter feed (@ExamNewsTalk) to help promote the program. An Examiner News Talk Facebook page has also been created.