We are part of The Trust Project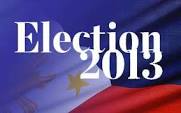 Bramson Emerges as a Worthy Leader for Westchester County Executive
In the race for Westchester County executive, two smart and personable candidates, both family men and lifelong residents of Westchester, have sparred in a competition.
Through the tough political atmosphere, filled with fiscal, environmental, transportation, corporate and residential growth concerns, both Rob Astorino and Noam Bramson are clear on where they stand on the issues. In some cases their work records–Bramson as mayor of New Rochelle and Astorino as the incumbent county executive–have earned them endorsements of equal standing. For example, they are co-recipients of the endorsement from the New York League of Conservation Voters.
Both candidates are idealists in their own right, but with their feet set firmly in reality. Astorino will continue to fight against big and bigger government. He is determined to keep property taxes stable, even to reverse the trend with tax reductions.
Bramson sees the vision of the almost utopian society in a world that is rapidly transforming, yet where all things are related and dependent upon one another.
What establishes the difference between the two is that while Astorino will continue to attack problems as they emerge and will deal with both the positives and negatives individually, Bramson has a vision for change and growth that includes both the wide and the focused views. He has a clear view to the role county government plays in helping municipalities do the work needed to be done.
Astorino will work to encourage businesses to come to and remain in Westchester with incentives; Bramson looks at the types of environments these businesses are attracted to and the employees they want to hire and he plans to find ways to encourage that growth environment in the county.
Similarly, with environmental issues, Astorino is aware of the regional concerns and he will work to correct them. Bramson will encourage environmentalism from the bottom up in issues related to housing, transportation and municipal planning.
Astorino knows Westchester needs to get people out of their cars and use mass transit, Bramson envisions the transit hubs around the county that will encourage that transition.
Despite his many attributes, where Astorino can be most taken to task has been in two specific areas: his insistence on some of the neediest residents in Westchester to pay an escalating percentage of their dwindling dollars for childcare and his sometimes unnecessary belligerence toward the housing settlement.
When he arrived in office nearly four years ago, the parental contribution toward childcare for those receiving subsidies stood at 15 percent. If Astorino had had his way, by this year the contribution would have ballooned to 35 percent. Only a compromise budget featuring two Democratic county legislators pared down the more debilitating cut to a slightly more palatable 27 percent.
Bramson has pledged to do what he can to restore some, if not all, of the cuts made during the past four years, a sign that he fully understands that working and struggling families, not just businesses, need a break.
On the housing settlement, no one can fault Astorino for some of his sentiments. He inherited a settlement that was none of his making. The federal government has on several occasions clearly sent mixed and confusing messages about the county's obligations.
However, Astorino's unnecessary, and ultimately losing battle, against the source of income legislation, which he eventually had to sign into law, has been one of the low points of his administration. That battle and eventual capitulation wasn't done soon enough to prevent the county from losing $7.4 million in federal grant money.
Bramson understands that when Dec. 31, 2016, arrives the county's legal obligation to the federal government ends, but the work to create more housing does not. It is hoped that his strategy might signal to communities across the county that a more diversified housing stock and population is to their advantage, not something to be shunned or afraid of.
Overall, Bramson's proactive and inclusive approach would be a much-needed and invigorating breath of fresh air for Westchester County.
Borgia Has More Than Earned Another Term on County Board
It's clear that Westchester County Legislator Catherine Borgia was taking good notes as chief of staff for state Assemblywoman Sandra Galef  (D/Ossining) as to how to go about being an effective elected official.
As a former supervisor and councilwoman in Ossining, there was no learning curve needed when Borgia was elected to higher office two years ago and she has proven to be a valuable contributor to the eighth floor in White Plains from day one.
It's not often that a rookie legislator is given an assignment as a committee chairperson but because of her demonstrated leadership abilities Borgia has led the Government Operations Committee, which oversees public works, transportation, parks and recreation, housing and labor.
However, Borgia's real strength has been getting out into her district and listening and responding to constituent concerns, something that was sorely lacking with her predecessor.
Her challenger, Republican Ossining Town Councilman Peter Tripodi, has showed great promise on the Town Board but has failed to reveal any weaknesses in Borgia that would give voters a reason to replace her in District 9. His campaign has been predominantly negative and lacked substance.
There are some legislators in the county that are there for the wrong reasons. Borgia isn't among them and has more than earned a second two-year term.
Kaplowitz Rematch a Mismatch for County Board Seat
For the ninth consecutive election, County Legislator Michael Kaplowitz will be running for his seat on the Board of Legislators in District 4.
For the ninth straight time, he ought to be victorious.
His opponent once again is fellow Somers resident Gregory Kane, who came within a relatively respectable 12-point margin in 2009.
The only drama this time should be in January if Kaplowitz receives a leadership position on the board.
He certainly has earned it. Kaplowitz, a Democrat, may now be best known for his stunning vote to side with the board's seven Republicans to pass a compromise 2013 county budget.
However, for the past 16 years the veteran legislator has been tackling the difficult issues in his district and countywide, such as fighting for funding to get his constituents sewers in Yorktown and New Castle.
Four years ago Kaplowitz correctly voted in favor of the affordable housing settlement, even if there are aspects he found distasteful. He reasoned that the $51.6 million to build housing that was desperately needed was a better alternative than a $180 million loss fighting the federal government.
Earlier this year, he helped get the Local Development legislation passed.
Many officeholders call themselves bipartisan; Kaplowitz is bipartisan.
For Kane, he had a good showing in 2009, and should be recognized for making Kaplowitz run a race when many thought there would be no opponent.
However, on balance there is no reason to go against a proven commodity in Michael Kaplowitz.
Harckham a Reliable Presence on Board of Legislators
There are times to make changes and there are times to stay with a proven commodity.
Democratic Majority Leader Peter Harckham has been that proven commodity on the Board of Legislators for six years now, offering a steadying influence in White Plains and throughout his expansive District 2, which includes Mount Kisco.
Harckham's track record is one of solid accomplishment. For the people in sensitive areas in the northeastern corner of the county, the three-term legislator's environmental record has been a cornerstone of his tireless work to protect the New York City watershed.
He led the initiative to enact a septic management ordinance, which has saved taxpayers and municipalities hundreds of thousands of dollars. He has also promoted the use of green technology.
Harckham has taken up the fight to restore the childcare cuts, vowing to help families who have found it a struggle to pay the increasing costs. He has continued to argue that for every child that can't go to childcare that is another family that might have to turn to public assistance.
Following the theme of doing what's right, he has vigorously defended his decision and the county's choice to agree to the affordable housing settlement, where fines and penalties could have reached as high as $500 million if lawmakers opted to fight.
Harckham's opponent, Lewisboro Republican Chairwoman Andrea Rendo is a sharp and well-spoken candidate. Unfortunately, she seems to be using some of the same pages from the Rob Astorino playbook on a couple of key issues.
While Rendo acknowledged that the proposed 35 percent childcare contributions were harsh, she seems to be okay with continuing it at 27 percent rather than looking for ways to trim that obligation.
Most alarming, Rendo said she would have voted to fight the affordable housing settlement. She said that Harckham was one of the crucial votes in getting the settlement passed. However, earlier this year the Town of North Salem approved an open lottery for its affordable housing project, Bridleside, a residence that might have not been built without the settlement.
While there have been plenty of political shenanigans in White Plains, Harckham has stayed even-keeled.
He is the clear choice to serve another term in District 2.
Westchester District 5 Needs a Legislator with Expansive Government Experience
With White Plains as the largest municipality served by Westchester County District 5 and as a city with an urban center and diverse population, Benjamin Boykin's 14 years as a city councilman make him the logical choice for legislator. Boykin's financial and legislative experience in city government as well as his knowledge of regional and urban planning processes will provide added strength to the County Legislature.
Miriam Levitt Flisser's experience as the Mayor of Scarsdale, her years as a Village Trustee and her service in numerous departments as commissioner, make her a close second. Levitt Flisser's determination and her advocacy for residents' concerns are qualities of true leadership. She is to be commended and respected for her unwavering dedication to public service and keen insights into operations management at the municipal level.
However, during this time of transition for Westchester County as a new Tappan Zee Bridge is being built and designs for an improved I-287 corridor are in process, a larger vision, combined with the experience of a fast-paced urban environment will help to move the District 5 constituency forward.
Jackson Should be Rewarded for Heroism with Seat on County Board
Too often there are longtime elected officials who feel they are entitled to being reelected every time they run simply by their past accomplishments. One of those officials is Westchester County Legislator John Testa.
Based on his campaign literature, Testa was one of the best mayors in the City of Peekskill, and the city was recognized during his tenure for being in fiscally good shape, unlike today. He also was instrumental as president of the Lincoln Depot Museum in restoring a true historic jewel near the Peekskill Train Station.
However, fast forward to when he mysteriously opted not to seek reelection as mayor, despite his supposed flawless years in office, and was basically handed the District 1 seat on the Board of Legislators, held for many years by fellow Republican George Oros. What exactly has Testa initiated as a legislator that warrants another term?
Sure, he has been a loyal GOP soldier, supporting Westchester County Executive Rob Astorino at every turn with the federal housing settlement and the budget and joining his party posse in criticizing the Democratic majority on the Board of Legislators, but where does that constitute being an "independent and non-partisan leader for all the citizens?"
Testa has a testy relationship, at best, with Peekskill Mayor Mary Foster and the Common Council based on their well-documented past differences, and his appearances in Cortlandt and Yorktown are basically limited to press conferences or campaign season photo ops.
Duane Jackson offers a much needed breath of fresh air for residents in the district. In his short time on the Buchanan Board of Trustees, he has provided some valuable input, by all accounts, and he has an impressive background as professional planner in Washington D.C. and New York City that could prove to be valuable on the county level.
A Navy veteran, Jackson also demonstrated incredible heroism three years ago when, while working in Times Square, he foiled a terrorist bomber in an SUV from destroying countless lives and property by his quick actions in alerting authorities.
This is the type of individual the county board could benefit from: a pro-active individual who is all about serving the people, not someone more concerned with tooting their own horn.
Maybury, McCarthy, Rogers-Smalley—and a Wary Eye—in Mt. Pleasant
What was once thought to be another uncontested Mount Pleasant supervisor and town board race has turned into the strangest local campaign of 2013.
Last week, Anthony D'Aria, independent challenger against incumbent Republican Supervisor Joan Maybury, was charged on five felony counts related to forged signatures on a petition he allegedly carried for a write-in candidate for a district leader seat.
Conspiracy allegations aside, two questions come to mind: Why would D'Aria, a highly successful head of an investment firm, risk his livelihood, reputation and freedom on such small potatoes?
Second, why does Mount Pleasant have so many uncontested and non-competitive elections?
What defies logic is Maybury's and the town Republican Committee's concern about candidates who, no matter how earnest they may be, have such a slim chance to be elected to public office next week.
Even if a town government is successful, competition is healthy in a democracy. It can be argued that the municipalities with the noisiest elections usually have the most transparency.
There really isn't a valid alternative—again—in Mount Pleasant. Last fall, the town blew through the tax cap by a margin that in most other jurisdictions would have had electoral consequences.
But in this race, Maybury's experience overwhelms her challenger with her knowledge of the town and the issues. She has been on the town board for 21 years, and as expected, has her finger on the pulse of the town.
Her administration has been able to shepherd projects along at a relatively quick pace. A project such as the review of Pace University's $100 million consolidation project went from conceptual plan to approval in less than three years.
Until now, the town has seemed to manage fine financially, but the 5.7 percent tax levy increase for 2013, the comptroller's report designating the town as susceptible to fiscal stress and Moody's downgrading the town's bond rating all within a six-month period would set off alarm bells almost anywhere else.
It did with D'Aria and running mate John Casario who have been asking questions—and valid ones at that.
Maybury explained that in 2011 the town's fund balance in its Budget A had sunk to about $500,000, close to the 10 percent threshold the state comptroller would like to see towns maintain. Now it stands at about $1.6 million, Maybury said.
The problem is that D'Aria and Casario have little knowledge of or interest in anything else, not making them real alternatives in the race.
Denis McCarthy, the current planning board chairman, is certainly well-versed on most of the key issues facing the town as is Laurie Rogers-Smalley, who has been active in her home hamlet of Valhalla.
Aside from the fiscal issue, Mount Pleasant would do well to include more affordable units within its borders.
And maybe some candidates to make a real contest.
With Reservations, Arden in No. Castle; DiGiacinto, Reiter for Board
Trying to evaluate North Castle Supervisor Howard Arden's performance during the past two years in office conjures up the images of Dr. Jeykll and Mr. Hyde.
On the one hand, the day-to-day operations, services and finances of the town have appeared to be handled professionally and smoothly despite all the extraneous politicking. In certain areas, particularly parks and recreation, services have been significantly enhanced.
Then there are episodes where residents might be left wondering whether this is the same person who can so ably oversee a town.  Arden's transformation has often surfaced at the Wednesday night town board meetings where legitimately tough issues are mixed with a politically divided board and some residents who fan the flames looking to play 'Gotcha' with whatever official is on the other side.
For someone who has been in the spotlight for less than two years, Arden's snide remarks toward those who disagree with him land him in hot water.
More troubling than that are the repeated missteps without the uncomfortable heat of a packed meeting room. Failing to communicate to neighbors about the aborted dog park proposal before he and board colleagues went public with their plans was poor.
Given how interested people are in Sandy-related issues, there was no excuse not to take Con Edison up on its offer to explain the utility's extensive tree cutting plans at a public meeting, given that there would be more than 800 trees targeted for removal.
Then there was the recent Brynwood $78,000 campaign expenditure controversy. While Arden wasn't on the primary ballot to benefit from the mailers, his comments that he didn't know that the Byrnwood Partners were trying to support council members Diane DiDonato-Roth and John Cronin tests the limits of believability.
But a look back at Arden's 2011 campaign statements has revealed an official who has been able to get things done, albeit with a slim but unwavering 3-2 majority. Aside from the solid finances, under his watch the town was able to save the Ehrman Pool, renovate Winkler Park, make a solid hire for town administrator and see a downtown that is now flourishing. By no means did he do any of that alone but he should get whatever portion of the credit comes his way.
Former officials might not like it, but Arden also promised to revise the town's employee handbook before he was elected and end free lifetime benefits for former elected officials. You can argue with whether the town reneged on its commitment, which is now being litigated, but few elected officials would have had the chutzpah to follow through on that.
His opponent, Democrat Michael Schiliro, has often been a thoughtful voice of reason during difficult times. Perhaps his most important achievement in six years on the board was the adoption of a fund balance policy in 2009, when during the depths of the recession the town saw its rainy day fund dip to close to $400,000. Everyone is reaping the benefits of that legislation today, even as Schiliro cautions that more work is needed.
He has some good ideas on how to explore public-private partnerships and service sharing to contain costs, although those are not easy to execute.
His energy and willingness to tackle sizeable issues—downtown Armonk parking and update of the Master Plan, among others–is laudable and ambitious. Schiliro intends to make use of a wide range of volunteers in a series of task forces and work groups. Limiting those to only the most important issues, such as the Master Plan, would be wise.
While civility has been a theme of this campaign and is an important one, so is performance. A dissenting voice on the board is needed as well as one more chance to see whether Arden can be an effective manager in the minority.
For town board, the choice here is to give two first-time candidates a shot at the table. Barbara DiGiacinto was at the receiving end of the nasty Brynwood financed mailers, but handled herself with class during that drama. We would expect her to do so again, even if she finds herself seated next to Arden. Both are Republicans but don't see eye to eye on many issues.
DiGiacinto has also been questioned about whether she benefits from her family or extended family's commercial property investments in town. She insists she has no financial stake in those properties. DiGiacinto, someone who has a wealth of North Castle knowledge, is what's needed at this stage.
It is also refreshing that someone would state that it's about time the town passes the county's model ordinance relating to the housing settlement instead of hoping it would go away.
Barry Reiter, chairman of NC4, is a promising candidate.  He holds an important volunteer position in town. He comes across as forthright but also capable and professional. His willingness to explore a parking district for downtown Armonk has been too easily dismissed and should be given a second look.
Cronin has done a strong job with parks and recreation and has executed his fiduciary responsibilities well during his four years on the board. But he has suffered from many of the same mistakes that Arden has made during his four years. The difference is he doesn't appear to have the same enthusiasm for the job as Arden does and might not complete the full term if he wins.
Jose Berra is a smart and thoughtful candidate who would likely make a good board member given his background in law, tax and finance but more participation would make him a stronger candidate next time.
Paderewski, Brodsky, Katz for a New Look New Castle Town Board
For some voters, next week's New Castle Town Board election may very well turn into a referendum on the proposed Chappaqua Crossing rezoning to allow retail at the former Reader's Digest property.
It is understandable if many residents feel that way as key dates regarding the application unfold just as Election Day nears. It is the largest and most important project before the town and deserves significant attention.
Certainly for those who have a strong opinion about the project and those most affected if a portion of that property would be rezoned, it is likely their vote will be based on their preference on that issue.
But it shouldn't be the only consideration residents take into account when heading to the polls next week.
For a large swath of town that isn't directly affected by Chappaqua Crossing there are valid arguments to be made for the members of the Democratic slate and the Republican ticket.
If that's the case, then an intriguing option would be to back outgoing Town Administrator Penny Paderewski for supervisor but choosing Adam Brodsky and Lisa Katz for town board.
While that may be electorally difficult to accomplish, a major criticism in recent years has been the insular nature of the all-Democratic board, believed to be in lockstep. While that isn't entirely true anymore with the 3-2 vote on the Conifer Realty affordable housing project and Councilman John Buckley dissenting with his three colleagues on Chappaqua Crossing (Councilwoman Elise Kessler-Mottel has recused herself), there is no harm getting one or two fresh voices on the board.
In Paderewski, the town would retain a knowledgeable resource who has served for nearly 10 years as either the town administrator or deputy administrator but also receive the benefit of a different perspective. Of all the candidates, she is most supportive of Chappaqua Crossing, believing that the hamlet needs a supermarket and the town would stand to benefit from the estimated $1.5 million in additional tax revenue.
She also doesn't believe the larger stores would harm the downtown merchants. That would be true if the right mix of retail could be enticed to move into the 120,000 square feet.
Paderewski also said she would explore more shared services with the school district and a temporary structure to provide more parking spaces in the commuter lot.
Her opponent, Rob Greenstein, returns after running on an independent line for town board in 2011. Greenstein is a sharp, forceful and dynamic candidate who helped raise valid concerns about transparency two years ago. He has been the driving force behind the Chappaqua-Millwood Chamber of Commerce.
However, his Chappaqua Crossing alternatives, such as land swaps with developer Summit-Greenfield for downtown property or hoping that Rite Aid goes out of business since Walgreen's just moved into the hamlet, leaves too much to chance. His definitive statements that the new larger retail would devastate the downtown must also be viewed with skepticism without knowing the types of businesses that would move into Chappaqua Crossing.
Board candidates Brodsky and Katz are sincere candidates either one of whom would provide a productive voice to the dialogue. They each oppose Chappaqua Crossing but appear open-minded enough where they wouldn't necessarily be against their opponents in unrelated issues.
Brodsky wants to find a way to have a downtown Chappaqua anchor store or facility, which would be a welcome addition.
Buckley's enthusiasm is infectious after 10 years on the board. His candidness in interviews is refreshing, a side that the public doesn't see very often. However, since he's also against Chappaqua Crossing, the choice is to go with a fresh face.
Former councilman Michael Wolfensohn hopes to return to the board after two years away. He has proven to be capable but doesn't provide a compelling reason to choose him with intriguing newcomers in the mix.
Knickerbocker, Volpe Well Suited to Help Keep Cortlandt on Track
Under the leadership of Supervisor Linda Puglisi, the Cortlandt Town Board has been a well-oiled machine for more than 20 years, thanks in large part to the continuity of its members. That is about to change with Ann Lindau-Martin and John Sloan deciding not to seek reelection.
Five very capable candidates have stepped forward to fill the two vacancies and voters should look closely at the two with the most name recognition as also being perfect fits on the board.
Theresa Knickerbocker is by far the most experienced person in the race having served as a trustee in the Village of Buchanan for a total of 10 years. She is well respected and has worked with Cortlandt officials over the years on a variety of projects. She would easily hit the ground running on the town board.
Also being an asset on the board would be Domenic Volpe, who is hoping the third time seeking office in Cortlandt is a charm. Volpe has owned a dry cleaning business in the area for 25 years and headed up the Pride In Cortlandt Committee years ago. He would bring a needed local business perspective to the board, as well as an independent voice, and he has a fan in Puglisi.
Debbie Carter Costello has public service in her blood with her father Edward Carter being a former councilman and supporter of many charitable causes. She is founder of the Leos Club and creator of the successful Stay-Awake-a-Thon. She has good credentials to join the board, but hasn't outlined any specific initiatives.
Seth Freach is former chairman of the town's Democratic Committee and claimed on campaign literature to be a member of the Master Plan Committee before it was even established. Not the best way to introduce yourself to the electorate at large. John Lentini has run a low key campaign but appears to be running for all the right reasons.
In a tough field, Knickerbocker and Volpe stand out as being best
Catalina Poised to Foster New Era in Peekskill
Since he was a college kid making pizza at Sorrento's near the waterfront in Peekskill, Frank Catalina has envisioned a more progressive city.
The longtime local attorney who attended Assumption School and Peekskill High School believes the city can prosper and has laid out an elaborate plan of action that is both creative and eyebrow-raising. Catalina is certainly not a Johnny Come Lately, nor is he a career politician. He wants to make Peekskill a better place to live and do business and should be given a chance to carry out his vision.
Peekskill Mayor Mary Foster has proven to be a more than capable public servant since she didn't see eye-to-eye, to put it mildly, with former Mayor John Testa and ran for the city's top elected position in 2007, but during this last term she has seemed to have lost something off her fastball.
There's no denying that the perception of Peekskill being a crime-ridden city has changed and most visitors are no longer hesitant of shopping and dining downtown. Thanks, in part, to the promotional efforts of the Hudson Valley Gateway Chamber of Commerce, business has definitely picked up in the city.
However, the unruly Common Council meetings have given Foster and her administration a black eye and a reputation of being out of control. Foster attributes the chaos to "haters," but that's what happens when a deaf ear is given to constituents, whether what they say is legitimate or politically motivated. The main responsibility of an elected official is to listen to and serve residents. Many of the juvenile rule changes, such as no clapping, have been ill-advised, and there's no other municipality that has such a large police presence at meetings. Most have none at all.
Not providing funding for the longstanding Peekskill Celebration, which helped showcase the city to outsiders, resulting in it being cancelled was also a poor decision, as was charging poor kids to use the Kiley Center.
But what really made Foster and the council appear out of touch was not knowing about a planned methadone clinic moving from Hudson Valley Hospital Center to a building off Highland Avenue until it was reported in the media. Granted, hospital officials didn't go out of their way to inform Foster or anyone else about their plans to wipe their hands of the facility, but Foster, who admits the project was mishandled by staff from day one, and the council was really hung out to dry. As a result, they have tried to block the clinic, unsuccessfully to date, through legal channels.
Catalina may not have all the answers, and likely will have to rely on more educated financial minds to get the city's books in order, but his intentions seem genuine. For the opposition to dig up some controversy from his past in another community was really a dirty trick and uncalled for, especially since everyone has a skeleton or two in their closet. He wants to try to make a difference, just as Foster did. She was given an opportunity, now let's see what Catalina can deliver.
McGowan, Vesce, Joe Torres, Detres Choices for Peekskill Council
Having one party in power at any level of government for too long is never beneficial. The highest achieving bodies have checks and balances.
The Peekskill Common Council is currently comprised of seven Democrats. With so many explosive issues facing the city, there needs to be a healthy dialogue and exchange of ideas, and that hasn't been happening. The unruly meetings are just one example of how frustrated residents are with the like-minded council that seldom, if ever, has dissention.
Eight candidates are seeking office this year to sit beside the mayor and all have expressed a desire to improve the city in a variety of ways. Of the three incumbents running for reelection, Marybeth McGowan has proven to be the most effective in terms of her willingness to engage with the public in a professional manner. She also regularly offers suggestions and insights at work sessions where most decisions are made.
Deputy Mayor Drew Claxton has served the council well since 2001 and has been closely aligned with Mayor Mary Foster since they first started. She is not hesitant to question staff but her patience with the public has seemed to have run thin.
Andrew Torres has been on the council for five years but does not stand out in any way, nor has he pointed to any real accomplishments. Vivian McKenzie has only been on the council for about a month and has no real body of work to evaluate.
The council could benefit from some new blood and new perspectives, which is why the election of Republicans Vincent Vesce, Joe Torres and Leslie Detres is recommended. Chris Hanzlik has been a part of city government in the past on the Planning Commission and does commendable work as president of the Peekskill Lapolla Little League, but he was rejected by voters four years ago and McGowan is too valuable of a councilwoman to replace.
Joe Torres has been a local businessman for three decades and can be a voice for the segment of the population. Vesce should be judged on his own merits and offers great promise. Detres is simply looking to make a difference and has shown in her past that she has done just that.
Change should not be viewed negatively. At City Hall, a shuffling of some council members could be a positive move, and voters have that chance on November 5.
Thomas Roach Deserves to Continue the Work He Began as Mayor of White Plains
If you live or work in White Plains you know there have been significant changes in the attitude within the city. After a difficult financial period, the atmosphere has become upbeat and positive.
During his first term in office, Mayor Thomas Roach has developed a clear vision of where White Plains is going. It is progressive, incorporating sustainable living elements such as green building components, Complete Streets that are accessible to pedestrians and cyclists as well as automobiles, more high class and entertainment events in the city's downtown, and plans for development projects that seek to embrace the regional focus on White Plains as a transportation hub as work on the new Tappan Zee Bridge and I-287 begins. This includes the development of mixed-use projects that incorporate residential, retail and entertainment elements to attract quality employees and their potential new employers.
Challenger, Mayoral Candidate Casmiro Cibelli, says he would like to see White Plains become a world-class city. It is not clear why he does not notice that White Plains is well on the way to realizing that goal. He might be just a bit too impatient with the process.
Cibelli is also critical of Roach's administration for what he construes as avoidance of issues facing the close-in neighborhoods. Again, it seems Cibelli is quick to blame legal processes that take time, some for good reasons and others that might not be as clear.
Where Cibelli makes a completely valid observation is in reference to the parking situation in White Plains. Cibelli is correct, it is not pleasant, and a $25 parking ticket for overtime is indeed outrageous, especially when you get one. Mayor Roach should take notice that these tickets are most likely driving people away. The Mayor and Council have managed to reinstate White Plains' Moody's Aa1 rating with some very sophisticated financial planning that has put the city on solid footing. Is such aggressive parking strategy really necessary?
Smayda, Kirkpatrick and Martin Get the Nod in the White Plains Council Race
There's been a lot of spirit in this year's White Plains Common Council race. With three seats up for re-election, candidates AnneMarie Encarnacao and Claudia Murphy have come forward with drive and energy and they have stirred the pot on issues relating to residents' quality of life that need to be addressed. Without their participation, parking, public safety, concerns about traffic and land use may not have been addressed with the fervor that they have.
These two candidates are to be applauded and thanked for their efforts and encouraged to continue to work with and for city government on committees and as advocates. In the life of any public servant, there is always the beginning point. It takes tenacity to keep going and it seems these two women have what it takes.
For White Plains, perched on the verge of new growth and at the apex of much regional attention, the financial and budget expertise of Councilwoman Beth Smayda, the planning and environmental development acumen of Councilman John Kirkpatrick and the business know how and relationships of Councilman John Martin are too valuable to dismiss.
These sitting councilmembers should keep in mind, however, that the issues raised by their challengers are real and should not be ignored as the whirlwind of government process and procedures spiral forward.