Examiner COO to Compete in Dancing with Our Stars
We are part of The Trust Project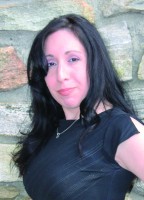 Examiner Media's Chief Operations Officer, Faith Ann Butcher, will be one of eight local community leaders to compete in Hillside Food Outreach's fourth annual Dancing with Our Stars competition.  The contest will be held on Saturday, Oct. 6 at The Matrix Conference & Banquet Center in Danbury, Connecticut. The money raised from the event will help Hillside Food Outreach feed families and seniors in Westchester, Putnam and Connecticut.
Butcher, a 34-year-old Mahopac resident, will be representing Putnam County in the competition. The other local stars are Anne Joyce of Pleasantville, Robin Murphy of Chappaqua , Diane Disher of Connecticut, George Oros of Cortlandt Manor, Bill Starbucks of Connecticut, George Mulvaney of Connecticut and Gerald McKinstry of Connecticut (who is representing Westchester through his role as a member of Newsday's editorial team).
Each contestant has been teamed up with a professional dancer. The Arthur Murray Dance Schools of Danbury, Mount Kisco and White Plains have donated the services of their dance instructors to serve as the professional dancers.
"We are so fortunate to have these people, both the local stars and the pros, volunteer their time and help us raise much needed funds," said Kathleen Purdy, founder and executive director of Hillside Food Outreach. "We are incredibly grateful for their sacrifice."
Butcher has been training since July with her partner Andrei Svirydzenka of the Arthur Murray Dance School of Mount Kisco.
"I do as much as I can for the non-profit sector," said Butcher. "When I was first approached about being a dancer I jumped at the chance to help out such a worthwhile organization."
The Hillside Food Outreach delivers healthy food to over thousands of families and elderly individuals in Putnam, Westchester and Connecticut. More than providing a food pantry on wheels, Hillside offers specialized groceries for those with health issues.
"Many food pantries offer food that is high in sugar, high salt, high calorie, high fat, high carb foods, canned and processed foods, such as white pasta, white rice, cereal with high sugar contents, canned meats, etc.," said Purdy. "I have seen people, such as those with diabetes, get sick from the food they get from a pantry, but they have to decide between starving or compromising their medical issue."
Hillside offers an alternative.
"We deliver fresh fruits, vegetables, and fresh dairy products to people," said Purdy.  "We also offer gluten-free products for those who need it and healthy options such as brown rice instead of white rice for diabetics."
By having teams of two regularly deliver to the same recipients, Purdy explained that an added benefit of providing a home-bound service is the relationship building.
"I learned that there is more that goes into it than just food," she said.  "These are scared lonely individuals; particularly the seniors. By having the same volunteers deliver the packages they can develop a bond and the individuals can see that they are not alone and that somebody cares."
The Dancing with Our Stars competition is one of two fundraising events that Hillside Food Outreach hosts annually. The second is a gala held in January. The money raised from these events assist the food outreach with its operating expenses as well as with buying food from the food banks.
"We are all working really hard on our routines," said Butcher who is performing the cha-cha and the hustle. "We know that the important thing is to create awareness and raise funds, but a small piece within each us wants to win the completion, too."
The partners will be competing for two awards – the judges' award and the people's choice award. Voting for the people's choice award can occur before and at the event. Votes are $10 a piece and can be cast online at hillsidefoodoutreach.org before Oct. 6.
"Most of the funds raised from the event are through the online voting so we are really urging people to cast a vote," said Butcher. "A $10 vote can truly help feed a family in need and there are just so many families in our community who could use the help."
Tickets for Dancing with Our Stars are available for $65 per person and include dinner and an open bar. Children's tickets are available for $45. For $100, a person can get access to the event and the exclusive after party. Tickets are available through hillsidefoodoutreach.org