Enjoying Football, Junk Food and Wine. A Super Sunday.
We are part of The Trust Project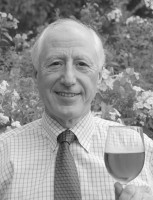 We're in the middle of that time of football wasteland. No home team to root for in the post-season and no built-in reason to quaff our favorite wine or beer as we veg-out in our favorite reclining chair.
Super Bowl LII is as much anticipated for its off-the-field festivities as it is for its on-the-field combat. The season has come down to a single game and the glory and esteem it will bestow on one team.
A few statistics as a reference point for the game:
On the field: The New England Patriots are appearing in their tenth Super Bowl (first place all-time), with five wins. The Philadelphia Eagles have been in the Super Bowl three times. It's their first appearance since 2004; they are seeking their first Super Bowl win. Overall, two proven teams vying for national glory.
Now to the off-the-field coverage: Super Bowl Sunday brings together friends and family to indulge in the biggest junk food day of the year. Once a year we indulge guilt-free in those waist-widening, artery-clogging foods we attempt to avoid fastidiously all year. And what better way to wash down those calories and fat than with your favorite beverage. Although beer comes to mind as the beverage of choice for junk food, wine will stand up to the challenge for a number of these ubiquitous items.
On this traditional National Junk Food Day, the National Restaurant Association predicts that 48 million Americans will order takeout food. What will we be eating? 69% will be noshing on salsa, chips and dips and 63% will be inhaling chicken wings. In fact, according to the National Chicken Council, 1.25 billion chicken wings will be devoured. They calculate that is enough to put 572 wings on every seat in all 32 NFL stadiums.
When it comes to the American palate, we are gluttons for fat, salt and sugar, the Holy Trinity of obesity and early onset heart disease. And the staple of many American diets. So let's splurge this one time a year and indulge in those foods we crave all year but from which our intellect and heart try to dissuade us. Super Bowl Sunday is the perfect challenge: pairing potentially artery-clogging, blood-pressure-raising junk food with antioxidant, resveratrol-rich wine.
Here are my choices for pairing popular Super Bowl Sunday junk foods with wine.
Buffalo wings. The high acidity and seemingly perpetual bubbles of any sparkling wine cuts through the indulgent fat and spiciness of the wings. Suitable alternatives include Riesling and Grüner Veltliner.
Pigs in a Blanket. A soft, bright red wine works, as well as a medium-bodied white or perhaps a rosé, but don't go hog-wild (a tongue and cheek reference, literally, of earlier versions of miniature frankfurters) and consume too many. I suggest a fruity Tempranillo or velvety Merlot, but you can also borrow that bottle of Grüner Veltliner your wings-fanatic friend is hogging.
Spinach and artichoke dip, or its close cousin, the seven-layer taco dip. The fat, salt and sugar components are easily sublimated by a crisp, minerally, acidic Spanish Albarino or Verdejo.
The scores of fried, baked or otherwise-processed potato products. Again, it's the fat and salt combo that sets our salivary glands craving for a wine to cut through the grease and yeast. My go-to recommendation is Sauvignon Blanc for its acidity and minerality. Be it the lemon grass aromas of the New Zealand offerings, the grapefruit, tropical flavors of the New World offerings, or the lime, green grass French offerings, there's a perfect match for these finger-licking snacks. For fans of chips and salsa or hummus, certain Sauvignon Blancs also pair very well. French fries? Sparkling wine every time, to cut through the fattiness and salt, setting up our palate for the next morsel.
I've run out of space for other pairings such as chili with Cabernet Sauvignon, popcorn with Chardonnay, Jalapeno Poppers with Riesling and brownies with Port.
Just as Super Bowl Sunday draws many once-a-year viewers to football, so too can junk food draw once-a-year indulgers to satiate their cravings.
Nick Antonaccio is a 40-year Pleasantville resident. For over 20 years he has conducted numerous wine tastings and lectures. Nick is a member of the Wine Media Guild of wine writers. He also offers personalized wine tastings and wine travel services. Nick's credo: continuous experimenting results in instinctive behavior. You can reach him at nantonaccio@theexaminernews.com or on Twitter @sharingwine.