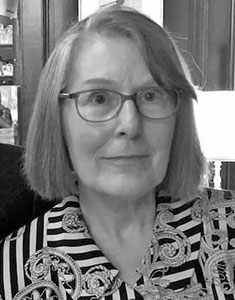 Emily Thompson Smith, an award-winning journalist and resident of Croton-on-Hudson, died August 27. She was 72.
Dedicated to environmental issues and solutions, her coverage of the interplay of science, technology policy and the environment helped shape public consciousness and global interdependency. She was the first journalist to author a newsmagazine cover story on sustainable development prior to the first United Nations Earth Summit in Rio de Janeiro in 1992 while serving as science editor of BusinessWeek, now Bloomberg BusinessWeek, where she spent 15 years. She started as a correspondent, then served as Boston Bureau Chief and finally as Science and Environment Editor in New York. She wrote numerous cover stories, was the inaugural recipient in 1993 of Whitman Basso Award for environmental coverage, conferred by the Overseas Press Club, the highest honor for international magazine coverage. She was part of a team that received two coveted National Magazine Awards in the 1990s as well as winning an award for exemplary coverage by the National Education Association in 1983. She was also lead author of some 20 cover stories in her time at the magazine.
After leaving BusinessWeek she co- wrote and edited The Business of Sustainable Forestry, Strategies for an Industry in Transition, published by Island Press as part of a project of the MacArthur Foundation. She also worked as a management consultant both for international business enterprises and for nonprofits. Interested in environmental philanthropy, she served on the board of directors of the Jesse Smith Noyes Foundation in New York for several years and was a judge for the Scripps environmental journalism awards and annual awards of the Overseas Press Club of which she was a member.
An avid amateur equestrian she practiced competitive dressage and owned several dressage horses over 30 years. She pursued a lifelong interest in art and collected American antiques, Chinese, Japanese and Inuit art having majored in art history as an undergraduate.
She was married to Dr. Everette E. Dennis, an administrator, professor and media researcher at Columbia, Fordham, Oregon, Minnesota and Northwestern universities. They met at the University of Minnesota in the 1970s and were married in 1988 in New York at the Cathedral of St. John the Divine.
She is survived by her husband, a sister, Rebecca Smith of Queens, N.Y. and 10 nieces and nephews.