Education Funding, Reforms Dominate Local State Budget Hearing
We are part of The Trust Project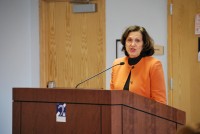 Education issues was the major concern last Friday at a public hearing held by Westchester-based state Assembly members on Gov. Andrew Cuomo's 2016 executive budget at the Greenburgh Public Library.
Assemblymen David Buchwald (D-White Plains), Thomas Abinanti (D-Greenburgh), Gary Pretlow (D-Mount Vernon) and Steven Otis (D-Rye) heard comments from dozens of area residents during the three-hour forum, but the recurring topics were the changes in school funding, testing and teacher evaluation that had been implemented in recent years.
Lisa Davis, executive director of the Westchester-Putnam School Boards Association, said the state aid numbers in Cuomo's budget were inadequate. Last month Cuomo called for $266 million toward foundation aid, the main source of funding for general school operations, and $189 million to partially restore the Gap Elimination Adjustment (GEA).
"The aid that's included in the executive budget significantly underfunds the needs of our schools," Davis said.
The situation is dire because the maximum tax levy increase districts face for 2016-17 under the tax cap is 0.12 percent. Meanwhile, the state has a large surplus, she added.
Davis said various state organizations, including the Board of Regents, had called for twice as much foundation aid than what Cuomo proposed. She also called for an end to the GEA, which began redirecting money from school districts in 2010 to help close the state's deficit.
Foundation aid was frozen in 2007 while some districts have seen large jumps in enrollment and special needs students.
"The levy limit should be 2 percent or higher based on a five-year rolling average CPI, not on a single year, such as the pension is done," Davis said. "And there should be (additional) factors for enrollment growth, tax certioraris and other things."
She also questioned proposals to increase charter school tuition in New York City and plans to make the city pay for a charter school's real estate lease if co-location at a nearby public school is not offered.
Another issue was the Triborough Amendment, which requires an expired contract remain in effect until another deal is reached.
"We have some districts that have contract (negotiations) that have not been settled for two years," Davis said.
Pretlow countered that the Triborough Amendment was a reaction to the earlier Taylor Law, put in place to curb union power and reduce strikes.
Edward Kliszus, superintendent of the Port Chester-Rye School District where 72 percent of students qualify for free or reduced lunch and 28 percent require English language learning services, said the district has lost $9.9 million dollars the past seven years due to the GEA and more than $135 million in enrollment-based foundation aid.
Meanwhile, the district's enrollment has grown by more than 700 students since 2007 when foundation aid figures were frozen, Kliszus said.
The proposed 2016-17 budget includes just 45 percent of the enrollment-based foundation aid the district is entitled to. Port Chester-Rye is one of three high-needs districts in the state that are funded at less than 50 percent by foundation aid. Kliszus recommended such districts receive at least 50 percent next year.
Kliszus said changing the tax cap formula for 2016-17 from Consumer Price Index (CPI) to 2 percent would also yield his district an additional $1.1 million.
Abinanti said that the GEA and foundation aid must be addressed, since those issues are deeply interrelated.
"If we increase state aid to the foundation aid and not restore the gap elimination, all we're doing is funding a faulty formula with this quirk in it, which reduces it (funding) in large measure to the suburban schools," Abinanti said.
The legislators also heard from Yonkers Federation of Teachers President Pat Puleo, who said the city's school district, the fourth largest in the state, was just above Port Chester at the bottom of the list of per pupil funding. The district is owed about $5.5 million in GEA aid and $40 million in foundation aid. Like Port Chester, Yonkers' student population had grown significantly in recent years.
Puleo said the receivership school process was making life difficult for teachers, who can be fired by a superintendent if their students do poorly on the same state tests being criticized by the governor and hired back only if deemed to be the "most qualified" person on the list. Puleo said that label was fairly arbitrary and could be used to target older teachers or minorities.
"What we're concerned about is that someone is going to be deemed unqualified because she happened to be there 25 years and she's making $100,000," Puleo said, "and somebody's nephew will be hired making $60,000. That's the reason we had tenure, why we had seniority."
Puleo recommended creating incentives to teach at so-called failing schools, restoration of local control of collective bargaining rights and more funds for professional development.
Pretlow said the receivership school program was a failed effort aimed at destroying the state's public schools. He said the Board of Regents was in the middle of a power struggle and that the appointments made next year would decide whether support for receivership programs and charter schools would grow or diminish.
Friday's hearing was temporarily interrupted when a car crashed through the glass front entrance of the library. The driver of the car was unharmed and no one else was injured. The crash was deemed an accident.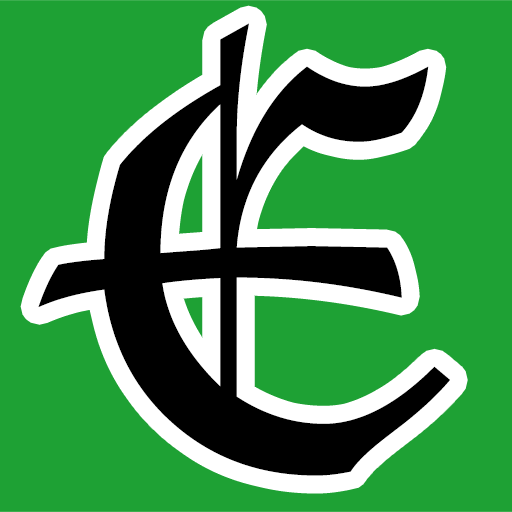 Examiner Media – Keeping you informed with professionally-reported local news, features, and sports coverage.