Eagle Scout Project Benefits Putnam Hospital Center
We are part of The Trust Project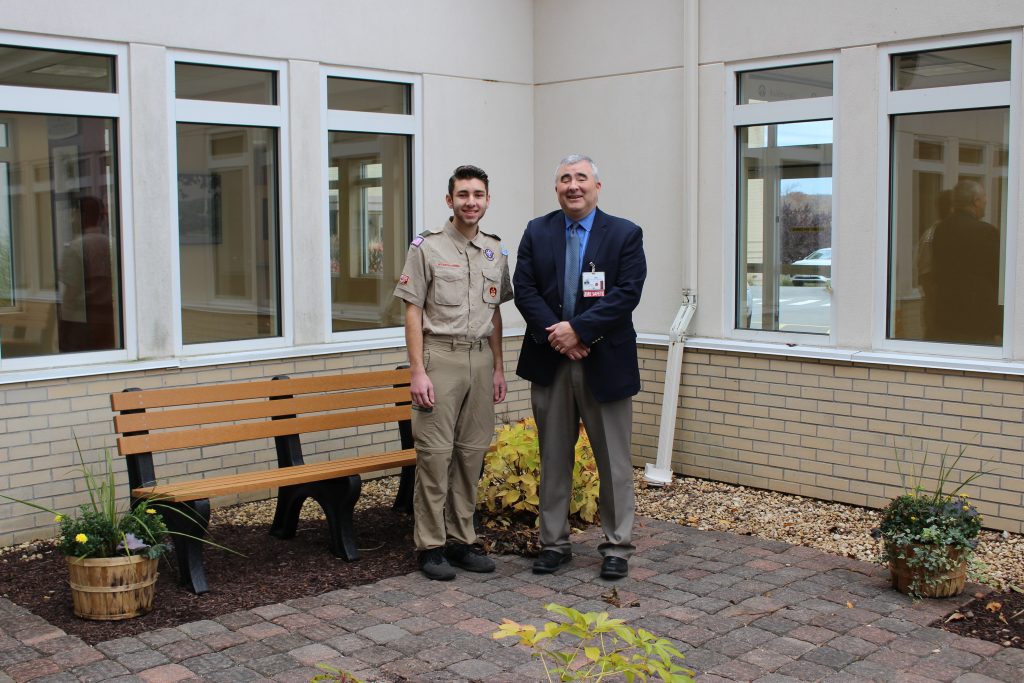 Michael DiVestea, a junior at The Harvey School in Katonah,
is no stranger to Putnam Hospital Center and volunteering.
Not only was DiVestea, 15, born at the Carmel hospital, he has spent much
of his young life helping out there, including for Kids' Day events,
making Emergency Room kits and assisting his mother, Corrinne DiVestea,
with The Mother's Club, a group she founded to give sleep sacks to
expectant mothers.
When it came time to prepare for Eagle Scout for Troop #4 of Purdys,
DiVestea knew he wanted to dedicate his project to Putnam Hospital Center.
After taking part in a memorial service for longtime volunteer Greta Upham
last spring, DiVestea realized there needed to be more tranquil outdoor
space on the hospital grounds for the community to enjoy. So over the
summer and early fall, DiVestea recruited friends and family, logging more
than 260 volunteer hours, to renovate a hospital courtyard, laying down a
brick pathway, installing benches and planting flowers and shrubs
throughout the area. He has called it the Putnam Hospital Center Volunteer
Garden.
"I'm glad that it can be a nice, quiet place that is open to the public,"
said DiVestea, of North Salem.