Pace Field Hockey Winning With a Local Touch
We are part of The Trust Project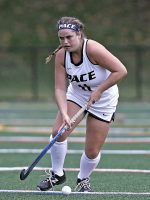 By Tony Pinciaro – When Sarah Bard was presented with an opportunity to play field hockey in college and have an integral role in the program's development, the former Lakeland standout jumped at it.
Bard chose Pace University, which was debuting field hockey in the fall of 2015.
"For a new program, I knew it wasn't going to be easy because we were going to be young, but coming from a great high school program, I was up for the challenge," said Bard, a member of four Lakeland state-championship teams.
Bard and her teammates, including three fellow Section 1 players — Brewster's Carly Corbett and Mahopac's Jane Kasparian and Kim Schiera — have made tremendous strides in the program's first two years.
Pace went 6-12 in its maiden season and then last year the Setters finished 9-9. The Setters have raised their collective level of play and are currently 5-0 this season. Pace opened with a 6-0 win over St. Thomas Aquinas, also a third-year program, then defeated Southern Connecticut State 5-1 and recently triumphed over Assumption 1-0 on a Jenna Sanossian goal in the second half.
Pace coach Kayte Kinsley was no stranger to building a program. The former Putnam Valley standout and starter on the Tigers' 2005 New York State Class B championship team was the architect of Mercy College's field hockey team, which premiered in 2010. That experience gave Kinsley an advantage when she was named Pace's coach in 2016.
"Starting the field hockey program at Mercy College has been one of my greatest coaching honors and there is no doubt that experience has given me the tools and resources to be successful at Pace University," said Kinsley, an Adelphi graduate. "Trying to put a new program on the map doesn't happen overnight, but it is something that definitely gets easier after years of laying the groundwork. I have learned to be patient and appreciative of the fact that I get to build it from the ground up."
Kinsley put her Section 1 roots to work, enabling her to land Bard, Kasparian, Schiera and Corbett.
"It's exciting to see how far Section 1 field hockey has grown over the years," Kinsley said. "I had one of the greatest field hockey experiences at Putnam Valley and it's special to get to coach in the area I grew up in. There are so many talented field hockey teams and a large pool of athletes who have the ability to play at the collegiate level.
"Having four former Section 1 field hockey players on our team allows us to show many more local athletes that they can attend a school in their back yard, play for a really competitive program and get a top-of-the-line education," she added. "It's the best of both worlds. The Section I players we have on our team are extremely talented; their technical skills and knowledge of the game prove that they are being coached by very dedicated high school coaches."
Kasparian, who has one goal and one assist this season, Corbett and Schiera are midfielders, while Bard plays defense.
Along with the Section 1 quartet, Kinsley has gone international with three players from the Netherlands and one from Germany. She has also cultivated seven players from Pennsylvania.
Bard agrees with her coach when it comes to Section 1 players. She also noted that some Section 1 players attended the Pace field hockey clinics and are interested in the school and program.
"I knew of Jane and Carly before I came to Pace," said Bard, a finance major. "I knew they were great players having played against them and having scouted them. All the teams in Section 1 are always putting in the extra effort. If you come from Section 1, you're going to know how to play the game and play it well."
The program's rise, in two short years, is not surprising. Six wins in its inaugural year, followed by nine wins and a .500 record in year two, gave Kinsley optimism heading into 2017.
"In just two seasons this team has already experienced great success," Kinsley said. "As we transition into our third year, I am very optimistic and excited about where this program is headed. We have a team full of dedicated, hardworking student-athletes who excel both on the field and in the classroom.
"In order to continue growing and moving forward, it's important for our upperclassmen to be challenged. We brought in a really strong freshman class, which makes everyone have to continue working to bring their game to the next level. One of the things I am most proud about is seeing these ladies grow into mature young women who represent the school and our field hockey program to the highest degree."
Bard transferred to Boston University for her sophomore year, but stayed in touch by watching Pace's games online. This made her realize she missed playing, so Bard decided to return for her junior year. Bard has earned a starting role on defense, which allowed just one goal through the first three games.
"We come to practice every day to work hard and we're playing better and better every game," Bard said. "After an amazing two and a half weeks of preseason, we're connected and this has made us a very good team."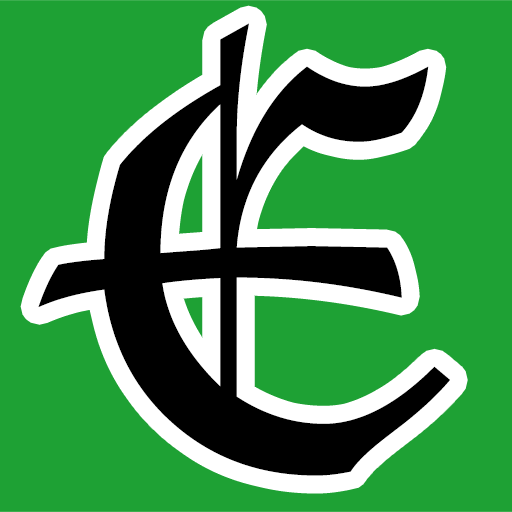 Examiner Media – Keeping you informed with professionally-reported local news, features, and sports coverage.