Dr. Kathleen Lynn: Rebel, Reformer, Eradicator of Tuberculosis
Opinion Advocates for ideas and draws conclusions based on the author/producer's interpretation of facts and data.
We are part of The Trust Project

By Brian McGowan
Our final installment in the "Women of Ireland" series, Kathleen Lynn, did not carry a gun, as the bulk of our other subjects had. Instead, she carried a medical kit.
Writer Mary Thorpe, in https://celticlifeintl.com, labels her "one of the great Irish humanitarians of the 20th century."
Born Jan. 28, 1874, in County Mayo, Lynn was distantly related to Countess Markiewicz, another of our recent subjects, and grew up in the same privileged environment. Her family was Protestant, and her father, Robert Young Lynn, was a Church of Ireland clergyman. Despite being members of the Anglo-Irish aristocracy, Lynn's family were engrained with compassion for the masses, who suffered greatly during Kathleen's life, whether in rural Ireland or urban Dublin.
At 16 she knew what she wanted to be – a physician. She studied first in England and Germany, and then returned to Ireland where she enrolled in the Royal University of Ireland, now the University College (Dublin) School of Medicine. In 1899, at 25, she became one of its first female graduates. She promptly left for America, accompanied by her close friend, Madeleine ffrench-Mullen. She remained there for 10 years, and learned as much as she could about American hospital practices.
Unable to secure a hospital position upon her return to Ireland, she struck out on her own and set up a physician's practice in Rathmines, where she and Madeleine lived. Her efforts were finally rewarded in 1910 when she became the first female Irish doctor employed in a hospital.
But medicine was not her only passion. With a thirst for social reform and justice, she became involved in the women's suffrage movement; the Irish labor movement (where she became a close friend of the Irish socialist and revolutionary James Connolly); and, at Connolly's urging, the Irish Nationalist movement.
By the time of the 1916 Rising, she was a captain and chief medical officer in the Irish Citizen Army, to whose members she taught first aid classes. During the Rising, she personally directed rebel medical operations at Dublin's City Hall, prior to its recapture by the British.
Dr. Lynn was arrested and sent to Kilmainham Gaol. Released, she continued her involvement in politics during the Anglo-Irish War and the subsequent Irish Civil War. She rose to a leadership position in the Sinn Féin (Ourselves Alone) party, where she hoped to introduce greater emphasis on community healthcare.
She simultaneously agitated for the creation of a municipal hospital concentrating on providing services to the women and children of Dublin, the majority of whom lived in abject poverty and fear of one of the number one killers of the day – tuberculosis. Other common maladies included syphilis, then widespread among Dublin's poor, and malnutrition.
Infant mortality was another scourge, with Ireland having the highest rate in all of Europe. Her efforts resulted in the establishment of Saint Ultan's Hospital, which opened in 1919. It was the only hospital in Ireland managed and staffed solely by women. Thus, it offered an environment in which the typical Irish woman of the time would feel far more comfortable in as she sought treatment for ailments that might make them objects of shame and derision, no matter how unfair that characterization might be.
By the late 1920s, it became apparent that the Irish political scene would not be particularly receptive to Dr. Lynn's aims. Issues of gender and probable sexual orientation stymied her goal of providing modern medical treatment to all the women and children of Ireland.
Despite the continued opposition of the male-dominated Irish medical establishment, Dr. Lynn continued tirelessly in her labors for the poor and oppressed, dispensing quality medical care, conducting research into the causes of tuberculosis and ultimately managing widescale vaccination against this major killer.
A sharp reduction in the disease is credited to her work, which continued until the day she died, aged 81, on Sept. 14, 1955. In recognition of her contribution to Ireland, she was given a funeral with full military honors and is widely recognized today as an outstanding "Woman of Ireland."
Longtime Pleasantville resident Brian McGowan was born and raised in the Bronx and is a second-, third- and fifth-generation Irish-American/Canadian, as his immigrant ancestors followed several paths to the New World. Reach him at brian.m.mcgowan1952@gmail.com. He is the author of two books, "Thunder at Noon," about the Battle of Waterloo, and "Love, Son John," about World War II. Both are available at Amazon.com.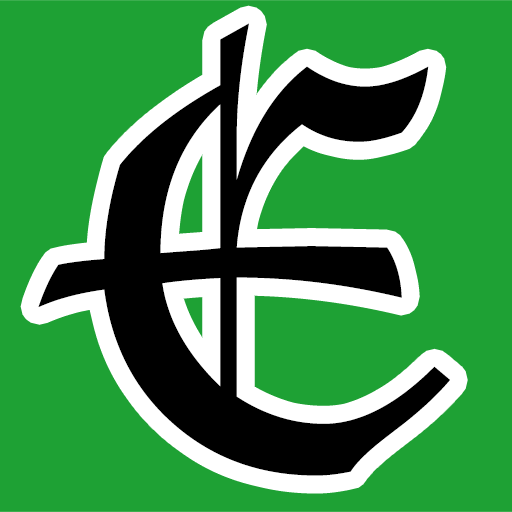 Examiner Media – Keeping you informed with professionally-reported local news, features, and sports coverage.