Doctors Express, Hartsdale
We are part of The Trust Project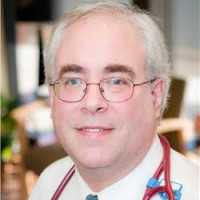 A one-stop-shop urgent care facility is taking the pain out of what would normally be an hours-long wait in a hospital emergency room, especially for patients suffering from minor injuries such as bug bites, nasty cuts, minor burns, upper respiratory problems, even broken bones.
The 2,500 square-foot center, the first in New York State, has been a fixture along Central Avenue since 2010. The walk-in medical service is part of a nationwide franchise that promises to deliver quality healthcare to adults and children over the age of six weeks who might not otherwise get to their primary care physician or don't want the hassle of waiting in a crowded ER.
Anthony DiFroscia, head of development for the Hartsdale center, said that aside from delivering quality, affordable healthcare, customer service is the company's number one priority.
That includes a receptionist's phone etiquette, the welcome each patient receives upon arriving at the center and the compassionate care that Board-certified physician Michael Tugetman, two medical assistants and an X-ray technician deliver to each patient.
DiFroscia estimates that between five and 10 percent of the patients cared for at Doctors Express do not have a primary physician, but that doesn't mean the company is replacing the county's traditional healthcare providers. "We're not here to replace doctors," said DiFroscia. "In fact we are not in the business of primary care; we are only here to provide urgent care."
In addition to five examining rooms, an X-ray room, a CLIA (Clinical Laboratory Improvements Amendments) and Department of Transportation-certified lab, and an EKG machine that measures the electrical activity of the heart, the Hartsdale office is sleek and modern, with a flat-screen TV and plenty of magazines to entertain waiting patients.
Doctors Express, which attracts patients from all across Westchester, lower Connecticut, Rockland County, the Bronx, Manhattan and New Jersey, works closely with White Plains Hospital, referring patients who need pre-surgical testing and also using its laboratory for more complicated testing
It also refers patients who need the care that only specialist physicians can provide.  "Think of us as the front line of defense," said DiFroscia, comparing the Doctors Express network of referrals to that of a goalkeeper in a soccer game who must be well versed on both the defensive and offensive techniques of the game.
While Doctors Express is good at delivering urgent care, it must also be mindful, explained DiFroscia, of the additional needs of its patients. Because the company does not plan on specializing in any particular type of medicine, it makes perfect sense to collaborate and form relationships with area doctors, he added.
The medical service provider is not in the business of prescribing long-term prescriptions either, added DiFroscia. "We can prescribe a minimal amount of medication for a short period of time, but we're here to help the patient and make sure there's nothing else serious going on."
Apart from treating common injuries and illnesses, Doctors Express sets itself apart by offering a myriad of other services. That includes the dispensing of low cost flu shots during the winter months (this past season, patients could get a flu shot for $10), travel medicine and vaccinations, sports and camp physicals, urine and hair drug testing, workers compensation treatment, and occupational medicine and injury management.
Because travel vaccinations and medicine are difficult to get from primary care physicians, DiFroscia said Doctors Express offers the perfect solution for people who are traveling abroad. Patients are asked to fill out a questionnaire to determine what type of vaccination they'll need for protection against diseases like malaria and food and water borne illnesses.
Doctors Express also consults with the Centers for Disease Control (CDC) regarding the most up-to-date information on traveling to specific countries. While last-minute travelers can be accommodated, DiFroscia recommends that patients come for a vaccination at least four to six weeks prior to traveling.
Depending on the nature of the business, many local firms are using Doctors Express to help them with drug testing, workplace compensation-related testing and pre-employment testing, said DiFroscia.
Workers who sustain injuries typically go to hospital emergency rooms for treatment, noted DiFroscia. "What distinguishes us from emergency room personnel who often see such patients as merely a number is that we have an established relationship with the company and know what each worker can and cannot do after sustaining an injury." In many cases, workers can very often assume lighter workloads until they fully recover, explained DiFroscia.
Some of the local businesses Doctors Express is currently working with include WeRecycle, an e-waste disposal company based in New Rochelle, Nestle Poland Spring in Elmsford and Con-way Freight, also located in Elmsford.
The franchise is also interested in collaborating with local school districts, offering health-related seminars to benefit both students and parents. An upcoming PTA-sponsored sex education seminar, in conjunction with Doctors Express, will be held at White Plains High School. DiFroscia said it will include a number of local experts, including physicians, psychologists and others.
Doctors Express, located at 359 North Central Avenue in Hartsdale, is open seven days a week, from 8 a.m. to 8 p.m., Monday through Friday, and from 8 a.m. to 5 p.m. at the weekends. Its turnaround time is approximately 45 minutes, but if patients need an X-ray, that could be extended to an hour. No appointments are necessary and most insurance plans are accepted. For more information, visit www.doctorsexpresshartsdale.com or call 914-288-6271.
Colette Connolly is a copywriter and p.r. expert. She owns Connolly Communications, which is based in Bronxville, New York. Colette specializes in providing content-rich, SEO-optimized press releases, articles, newsletters, brochures, and customer success stories.