Districtwide Cuts Expected for Brewster Schools
We are part of The Trust Project
Reductions are coming for the Brewster Central School District and they are across the board, with not much being spared.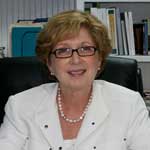 During a school board meeting last Tuesday, the school district presented its proposed 2013-14 budget and cuts were a common theme throughout the night. With lacking state aid and the fight to stay under a state-imposed tax cap, teachers and programs faced the axe to the chagrin of the more than 100 community members in attendance.
Following Brewster's previous school board meeting, Dr. Jane Sandbank, superintendent of schools, said this was the worst budget season she's experienced in seven years in charge. That certainly came to fruition Tuesday.
"This is our fourth year of cuts and we haven't had to go before into these kinds of really deep cuts of program and services," Sandbank said in an interview after the meeting.
Overall, the tax levy increase would 2.5 percent, which would keep Brewster under the state tax cap. The proposed budget adds up to $85,713,070.
Throughout the district, there are currently 20 faculty and staff positions facing elimination. Among the reductions are two reading teachers, two C.V. Starr intermediate school teachers and one math and one science teacher at the Brewster High School.
As a result, class sizes in grades kindergarten through fifth grade are expected to either stay the same or go up.
Additionally, 13 out of 48 clubs and activities at the high school and Henry Wells Middle School would get cut.
Among the more controversial cuts was a .4 reduction to one of the two instructors for the Navy Junior Reserve Officers Training Corps. Less than two full instructors could result in the Navy cutting its funding toward Brewster and deactivating the program (see page 7 for more details).
With all the possible reductions, school board president Dr. Stephen Jambor was disheartened at the budget, though he acknowledged the district had little choice.
"What I saw from the budget tonight is what we've been anticipating unfortunately for months and that is further reductions in staff and programs," Jambor said after the meeting. "And we're very sad to see that but it's become almost inevitable."
Jambor added that if residents compare the amount of staffing and programming from five years ago when the district was "at its peak" to next year, the district is operating under a "diminished capacity to serve."
Still, with a disappointment, the district and school board are still holding out hope that some funds will be restored. With final state aid figures coming in between March and August and fund balance estimates coming in between April and August, some programs and jobs could be restored.
Among the priorities for Sandbank is restoring the NJROTC program to its full capacity, restoring reading teachers and classroom teachers to avoid growing class sizes.
"Those would be our top three areas where we would really hope to restore some of these reductions," Sandbank said.
And with raising state mandates and less state aid, Jambor, other school board members and Sandbank were all critical of the legislatures up in Albany for putting them in their current predicament.
"The problems are larger and deeper than the state wants to tackle and that what has happened is they do not have an educational agenda," Sandbank said afterward. "They have a political agenda and the damage that's going to done, not just to Brewster, but public education is this state, in this nation, is going to take a lot to repair."