Distributor Arrested for Tampering With Examiner Newspapers
We are part of The Trust Project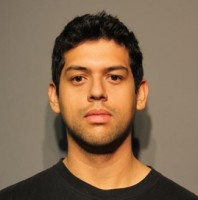 A distributor for the Hudson Valley Reporter newspaper was arrested Friday morning after a private investigator hired by Examiner Media filmed him removing Examiner newspapers from the green distribution box outside the Mount Kisco Coach Diner.
The distributor, Michael Espinoza, 24, of Dobbs Ferry, was charged with tampering and is due in Mount Kisco Village Court this Thursday at 7 p.m. Espinoza told the investigator that he was told by Faith Ann Butcher, the publisher of the Hudson Valley Reporter, to remove The Examiner newspapers from the box and replace them with copies of the Hudson Valley Reporter.
The distributor told Matt DiBiase, a private investigator from the Mahopac-based Colonial Investigative Associates, that Butcher stated to him, "'You can place it in The Examiner box,'" referring to the Hudson Valley Reporter. The exchange is captured in DiBiase's audio recording.
"He told me he was told by his boss, Faith Ann Butcher, to use the box at the diner for the Hudson Valley Reporter," DiBiase reported in a supporting deposition given to the arresting Mount Kisco Police officer, Edwin Ramirez, on Friday morning at headquarters. "He said that he has been working for the Hudson Valley Reporter for three weeks and had switched the papers out at the box at the Mount Kisco diner twice a week for a total of six times."
Mount Kisco police detectives are investigating the case to determine whether they'll charge Butcher with harassment.
Examiner Media also filed a lawsuit this summer against Butcher and her company. Subsequently, a judge granted Examiner Media's request for a restraining order prohibiting distribution tampering.
The order states that the defendant must "not interfere in any way with the plaintiff's green publication distribution boxes."
The lawsuit also alleges Butcher gained unauthorized access to Examiner advertising artwork and used the ads in her newspaper without permission. The judge's restraining order from August required the Hudson Valley Reporter to cease its use of the ads.
In a press report Butcher claims a "miscommunication" led to last week's incident. In the lawsuit, Examiner Media asserts that the distribution tampering has been widespread and consistent at a variety of locations across Westchester and Putnam counties since the Hudson Valley Reporter launched in June.
"There is a pattern of unlawful activity at the Hudson Valley Reporter," said Examiner Media's attorney, Todd Fishlin, of the Manhattan and Mount Kisco-based law firm of Fishlin & Fishlin PLLC. "In spite of ongoing civil litigation, new incidents keep occurring. It was only a matter of time before a serious criminal charge was filed."