News Based on facts, either observed and verified directly by the reporter, or reported and verified from knowledgeable sources.
We are part of The Trust Project
As the rising cost of diapers creates a cascade of complications for struggling Westchester families, local nonprofits attempt to fill the growing need.

Good morning! Today is Friday, January 21, and you are reading today's section of Examiner+, a digital newsmagazine serving Westchester, Putnam, and the surrounding Hudson Valley.
Need to subscribe — or upgrade your Examiner+ subscription?
Join the community as a full-fledged member with our special FREE TRIAL OFFER for the New Year: Enjoy 30 days of total access to Examiner+ for no charge. Offer expires at month's end. 
---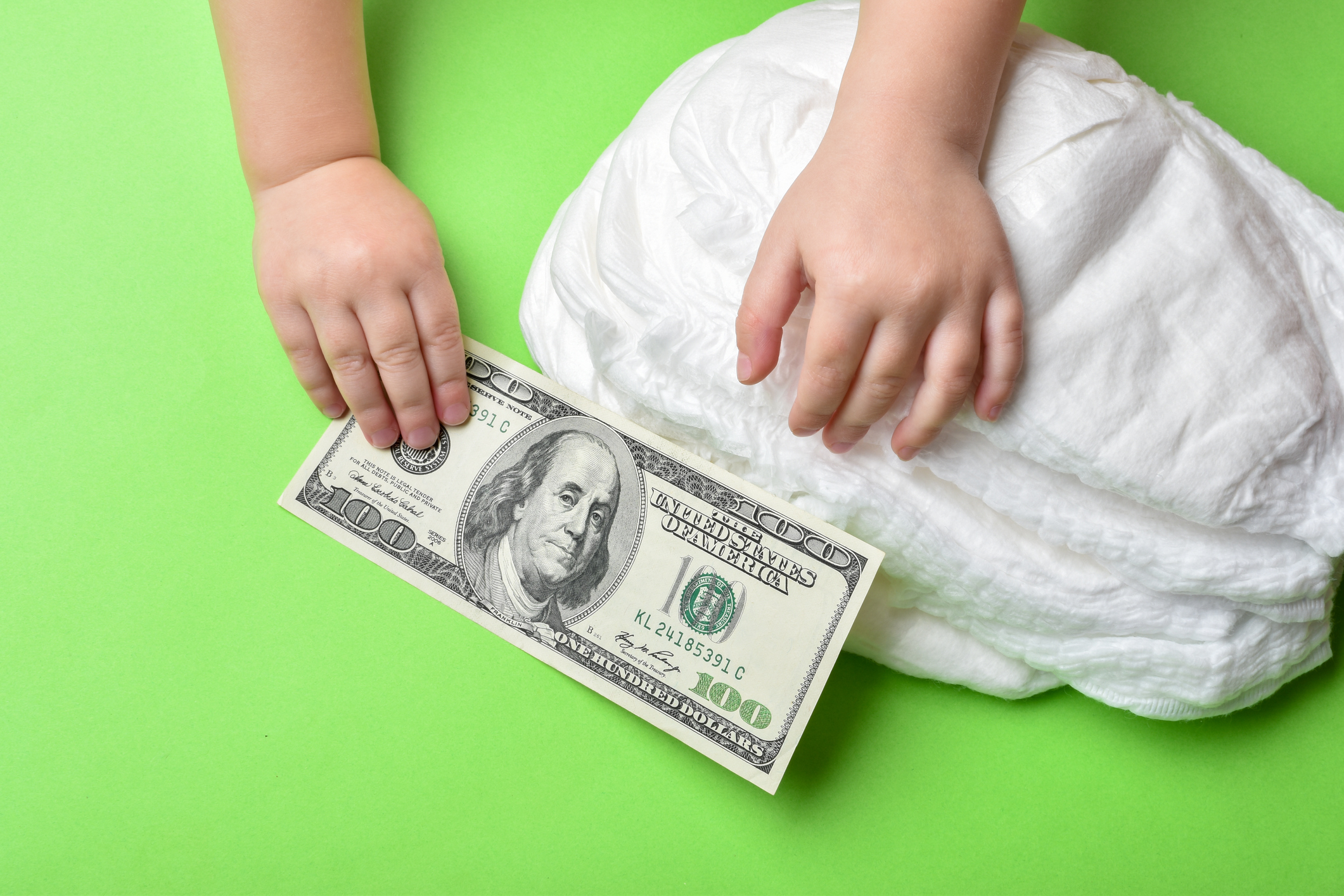 For Westchester resident Roselyn Rentas, getting diapers from the Junior League of Central Westchester (JLCW)'s Westchester County Diaper Bank has been a critical and consistent support for her family. 
With a one-year-old and a newborn, Rentas, who is currently out of work, previously struggled to purchase enough diapers for her young children, especially as the cost of baby essentials rose significantly as a result of the pandemic.
Sometimes, Rentas explains, nearby stores didn't have enough diapers in the sizes she needed for her children — or they were out altogether. And if they did, the cost may have been out of reach. 
"It's good that [the Westchester County Diaper Bank] helps me with diapers because it's expensive," Rentas says. 
Diapers for one child cost between $80 and $100 a month, and these costs increase exorbitantly when families cannot purchase them in bulk at a big-box store or from online retailers. A box of diapers that costs 35 to 40 cents a diaper online could cost nearly double at a neighborhood corner store or bodega. And at these locations, they're often sold in smaller quantities, exacerbating the added costs. 
Due to the pandemic, the average unit price of diapers is up 14 percent — and costs have remained elevated ever since its onset. A box of diapers that cost about $25 in 2020 can now cost $40. Baby care items like diaper rash cream and wipes have also seen double-digit increases. 
Supply chain challenges and worker shortages have caused Pampers maker Procter & Gamble and Huggies and Pull-Ups maker Kimberly-Clark, the largest players of baby care in the United States, to hike prices to offset rising commodity costs. But even a modest increase in the price of baby essentials can make diapers even more out of reach for low-income families. 
Prior to receiving diapers through the Westchester County Diaper Bank, Rentas felt overwhelmed about ensuring that she had enough diapers for her young children. 
In a baby's first year of life, they go through an estimated 2,200 diapers. In the first month of life alone, a newborn averages 8 to 10 diapers a day, sometimes more.  
Now, with help from the Westchester County Diaper Bank, Rentas feels more secure in diapering her children.
"I don't feel stressed and worry about getting diapers," Rentas says. "It's a good help that they offer, and I thank everything they've done for my children and me." 
"A SILENT EPIDEMIC"
Nationally, one in three American families experiences diaper need, which is defined as the lack of a sufficient supply of diapers to keep an infant or child clean, dry, and healthy. 
In Westchester, this struggle is certainly felt — especially for the one in four children who are considered low-income, many of whose families live 100 to 200 percent below the federal poverty level and cannot meet basic needs. 
As the Founder and Director of the Westchester County Diaper Bank, Wendy Armstrong is working to address what she describes as a "silent epidemic." 
Initially outraged after finding out just how many families were struggling to diaper their young children over a decade ago, Armstrong and her colleagues at JLCW did research to see if anybody else was trying to remedy the issue locally. 
"[At the time] nobody really was, so we decided to go ahead and start the Westchester County Diaper Bank," Armstrong says.
Working in partnership with the Department of Social Services (DSS), the Westchester County Diaper Bank provides diapers to DSS' four district offices in Mount Vernon, Peekskill, White Plains, and Yonkers. Each month, families who are struggling with access to diapers and have applied for support go to one of the four offices to pick up their allotment of diapers. 
---
"When a family is struggling with diapers, they are probably struggling with other basic necessities." — Troy Moore, Chief of External Affairs, National Diaper Bank Network
---
Since getting its start in 2014, the Westchester County Diaper Bank has distributed more than a million diapers to families in need. Armstrong estimates they serve between 50 to 60 families each month.
In the application given to parents, Armstrong's team asks quality of life-type questions, such as, "With these diapers, will you feel less stressed? Will your baby cry less? Will you be able to pay other bills?"
"They all answer exactly as you'd expect. 'Yes, I'll be able to pay my Con-Ed bill. I'll be able to buy food. My baby won't cry [as much] anymore,'" Armstrong explains.  
Many of the families who receive diapers through the Westchester County Diaper Bank receive other forms of government assistance such as Supplemental Nutrition Assistance Program (SNAP) benefits. "Eighty percent [of the families] make $15,000 or less a year," notes Armstrong. "So, if you do the arithmetic, that's an enormous chunk [to spend on diapers]."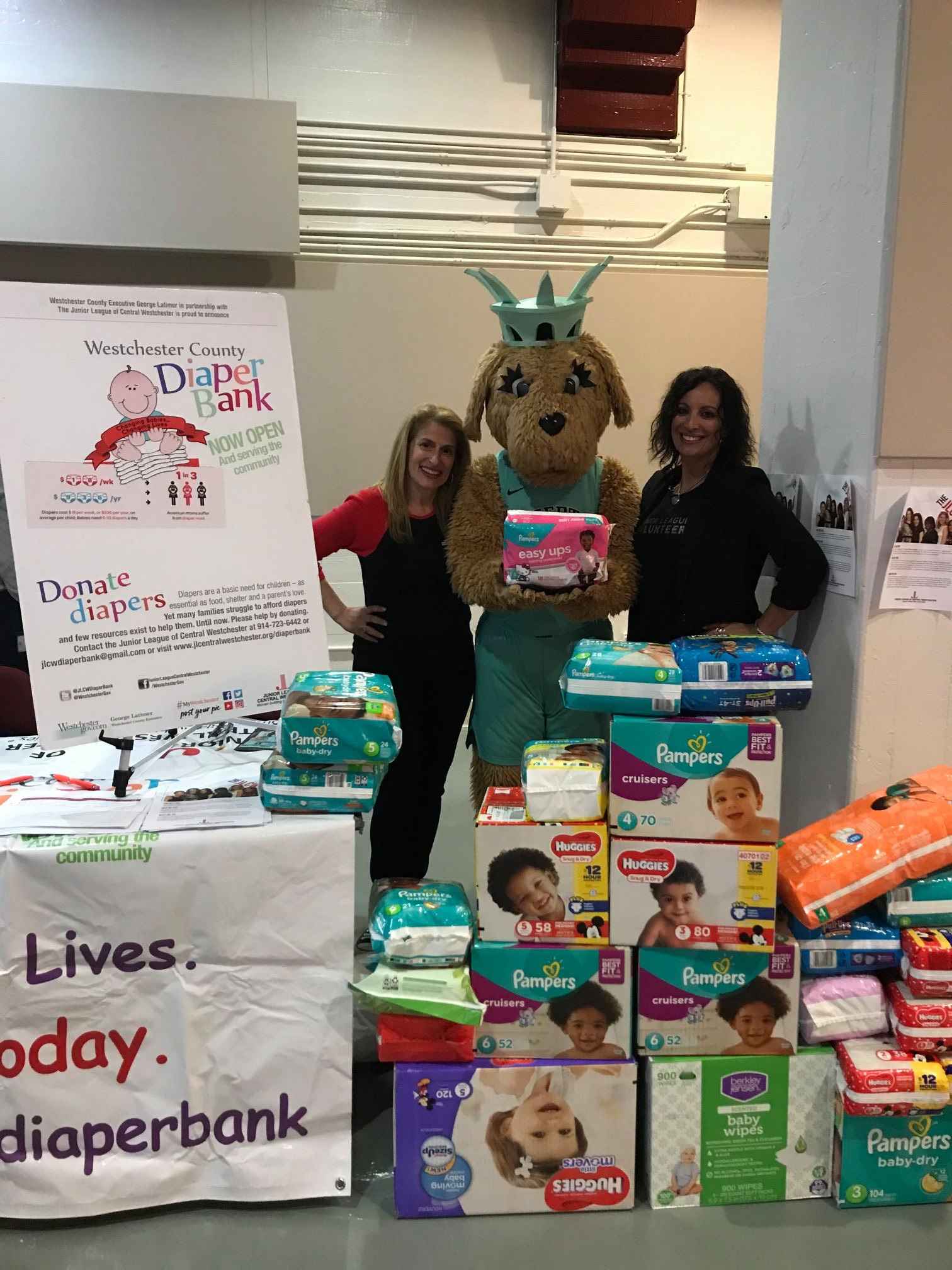 "A WINDOW INTO POVERTY"
Currently, there are very few public dollars families can use to purchase diapers, despite them being a basic necessity for all babies and young children. Because SNAP and WIC benefits (the supplemental program for low-income women and children) are nutritional assistance programs, they cannot be used to buy diapers. 
Only Temporary Assistance for Needy Families (TANF), which provides monthly cash assistance payments to low-income families with children, can conceivably be used to purchase diapers. While TANF is a critical resource for low-income families, many states have strict TANF requirements and burdensome bureaucracy, which prevents families from securing the benefits.
For those who are able to secure TANF funds, because it has to cover many other expenses, including heat, electric and water bills, rent, clothing, transportation, and other basic needs, little if any money may be left over to purchase enough diapers.  
While New York State has increased TANF benefits, it has not kept pace with inflation. With the maximum TANF benefit for a family of three in New York at $789, at least 10 percent (if not more) would go to diapers alone, assuming a family can allocate any of their benefit to diapers after other living expenses.  
"Diaper need is a window into poverty," says Troy Moore, Chief of External Affairs at the National Diaper Bank Network (NDBN) — a nonprofit organization that works in partnership with a network of roughly 225 diaper banks, allied programs, donors, sponsors, and elected officials to end diaper need in the United States. "When a family is struggling with diapers, they are probably struggling with other basic necessities."
Throughout the pandemic, Moore says, they have seen the demand for diapers among member programs throughout the country drastically increase. 
"On a national level, we saw in 2020 an 86 percent increase in demand for diapers on average over 2019 levels," Moore says. "In some programs, they were doing 300, 400, 600 percent more."
In addition to providing technical assistance, educational support, and nonprofit management skills to member programs, the NDBN works at the local, state, and federal levels to advocate for greater government investment in support for families. 
While some advocate for expanding SNAP or WIC benefits to include diapers, the NDBN believes expanding nutrition-based programs is not the correct move because more government dollars are not going to be allocated to fund those programs.
As a result, Moore explains, this would put parents in a more dire situation: using a SNAP or WIC benefit for diapers and not having enough left to purchase food.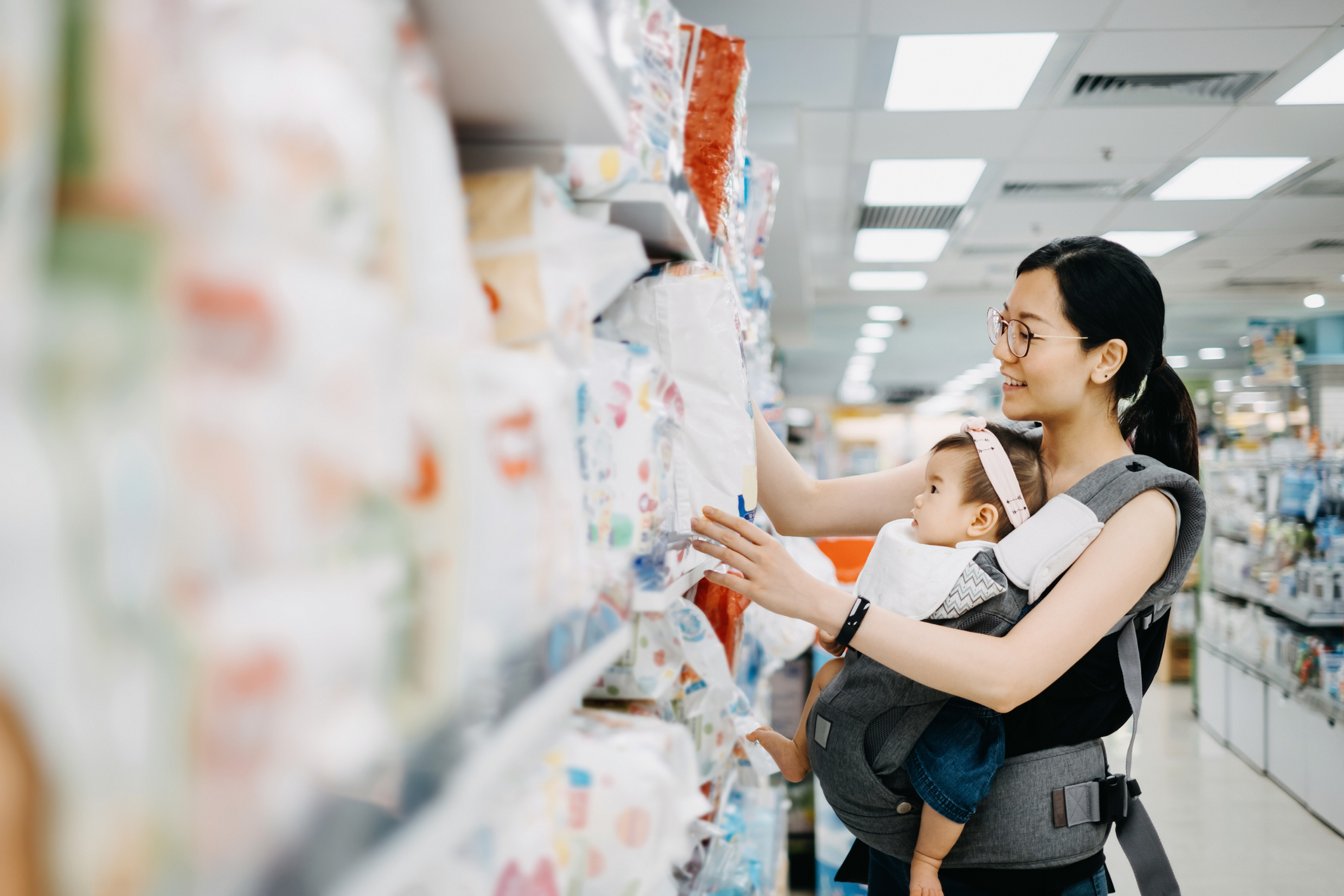 THE CLOTH CONUNDRUM
Because disposable diapers are so expensive, some wonder why more families don't take advantage of cloth diapers, which are reusable.
Cloth diapers, which cost anywhere from $5 to $30 each, may save families money in the long run, but because parents need roughly two dozen per child to use them full-time, the upfront cost can be too much for low-income families. 
Cloth diapers also come with other barriers: the majority of public laundromats don't allow them and many daycares won't accept them. 
"When you take the immense amount of poverty in Westchester [into account], which is primarily located in the bigger cities and towns, the majority of people do not have access to their own washing machines," says Jessica Reinmann, CEO at 914Cares, a Westchester-based nonprofit that through its Diaper Bank provides a week's worth of diapers to fill the gap for families struggling with diaper need each month. "Therefore, the use of cloth diapers is almost impossible."
In more suburban areas where families are residing in homes with washing machines, it becomes easier for families to try cloth diapers if organizations give them a sufficient quantity and the resources to begin using them. 
A RIPPLE EFFECT
In 2013, Pediatrics, a peer-reviewed medical journal, released a landmark study, which was the first to quantify the psychological trauma diaper need has on parents, some of whom reported leaving their children in soiled diapers for extended periods of time when they didn't have enough — which, in turn, leads to diaper rash and urinary tract infections, among other medical complications. 
"Diapers are small things and small things impact big things," Moore says. "A diaper impacts both the mental and economic health of children and families."
Researchers at the Yale School of Medicine found that diaper need is often a greater contributor to postpartum depression in mothers than food insecurity and housing instability in a 2017 study published in Health Equity, a medical journal. 
"When babies have diaper rash, they cry. When babies cry, parents, especially new parents, become very anxious," Reinmann says. "So there are mental health issues with the parents, physical and emotional issues with the babies, and all of that is very significant."
When parents receive diapers through one of 914Cares' many community partners who handle diaper distribution, they say that their stress levels in the weeks they get the diapers are significantly lower.
While they are not ending diaper need altogether, Reinmann says 914Cares is playing a crucial role in filling the diaper gap. "If every family has a week's worth of diapers that they can rely on every single month, it takes away some of the stress," Reinmann says.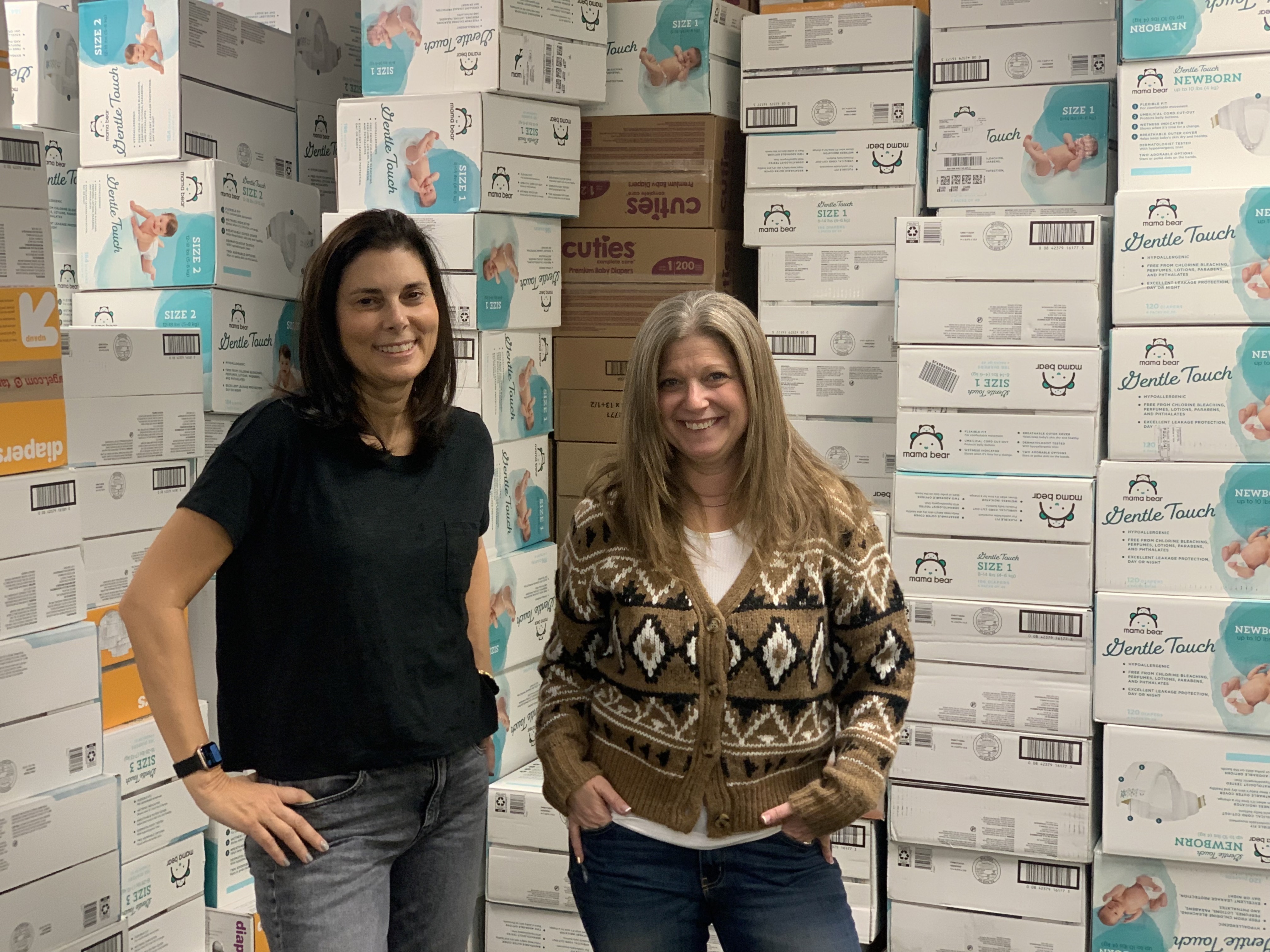 Adrienne Harper, Founder and Executive Director of Bundles of Joy New York — a not-for-profit organization that provides everyday essentials to babies, toddlers, and new parents in critical need, including diapers, through local outreach, community partnerships, and a brick and mortar storefront in Bronxville — has always said that parenthood is incredibly hard in the best of circumstances.
"We've heard it all from families that are using newspapers, towels, or paper towels just to make sure they can 'diaper' their baby," Harper says. "So when we show up and give folks a month's supply or a three-month supply of diapers, that's a huge burden lifted off their plates." 
Armstrong recounts a story one mother told her of waiting until the very end of the day to use her only remaining diaper because she had to run an errand. "You can imagine what her home looked like," Armstrong says. 
From an economic standpoint, not having access to a sufficient supply of diapers prevents working parents from putting their children in daycare, where a specific daily amount of diapers (usually 8 to 10) is often required for a child to attend that facility.
According to the NDBN, 57 percent of parents experiencing diaper need nationally who rely on childcare missed an average of four days of school or work in the past month because they did not have access to diapers.
"In order for people to work to make money and buy diapers, they have to bring their kids to daycare," Reinmann says.
But if parents don't have enough money for diapers, how can they work?
"People cannot get out of the cycle of poverty," Reinmann continues. "And that really is the case here."
At Bundles of Joy, Harper's team works to provide families with as many diapers and material essentials they need, hoping that it alleviates some financial burden and allows families to pay rent, keep their utilities on, and put food on the table. 
"We really want to see families move out of poverty, and the only way to do that is to be a support," Harper says. "If a family needs several packs of diapers a month, we will give and give and give."
IN SEARCH OF FUNDING
Many diaper banks and charitable organizations operating at the local level are totally reliant on the welfare and generosity of other people. People's willingness to donate diapers, dollars, and their time (sometimes all three) allows programs to sustain themselves and continue to deliver for families in need.
Although, Moore highlights, it's not a sustainable, long-term model. "No matter how many diapers we get from corporate sponsors or are donated, we still need the support of the government to end this," Moore underscores. "Diaper need is a public health issue, and all public health issues that are solved are solved with the support of government."
"We think there's a role for nonprofits and philanthropy, but we also think it's critical that there's financial support from state, local, and federal governments as well," Moore continues.
Currently, in New York, Senator Roxanne Persaud (D-19) introduced Senate Bill S63A, which would provide an $80 diaper allowance through TANF to eligible families on a quarterly basis. While the bill is an administratively different approach, it was inspired by an Assembly Bill in California, which created a monthly $30 diaper stipend for families who receive cash aid and services through the CalWORKS public assistance program — the only state-funded diaper stipend of its kind in the country. 
In 2021, two bipartisan bills emerged in the Senate, the first time Republicans have co-sponsored such legislation.
Senator Joni Ernst (R-IA) co-sponsored the ​​COVID–19 Diaper Assistance Act with Senator Chris Murphy (D-CT) that would provide $200 million in aid to diaper banks as a result of the pandemic. 
Senator Kevin Cramer (R-ND) and Senator Tammy Duckworth (D-IL) introduced companion legislation in the Senate to the End Diaper Need Act of 2021, a bill which was reintroduced in the House of Representatives by Congresswoman Barbara Lee (D-CA) and Congresswoman Rosa DeLauro (D-CT). It would provide $200 million a year through 2025, qualify diapers for use with a health savings account, and allow Medicaid recipients to receive diapers for older children with a medical necessity. 
Despite bipartisan introductions, both bills remain unmoving. Advocates are hopeful, but they're not holding their breath — especially as bipartisanship feels less tenable. 
In the interim, local diaper banks and charitable organizations will continue chugging along, helping as many families as they possibly can.  
"We're just patching the problem, but the more exposure [diaper need] gets, hopefully, the less silent it is," Armstrong says.
---
Bailey Hosfelt is a full-time reporter at Examiner Media, with a special interest in LGBTQ+ issues and the environment. Originally from Connecticut and raised in West Virginia, the maternal side of their family has roots in Rye. Prior to Examiner, Bailey contributed to City Limits, where they wrote about healthcare and climate change. Bailey graduated from Fordham University with a bachelor's in journalism and currently resides in Brooklyn with their girlfriend and two cats, Lieutenant Governor and Hilma. When they're not reporting, Bailey can be found picking up free books off the street, shooting film photography, and scouring neighborhood thrift stores for the next best find. You can follow Bailey on Twitter at @baileyhosfelt.
---
We hope you've enjoyed today's section of Examiner+. What did you think? We love honest feedback. Tell us: examinerplus@theexaminernews.com
---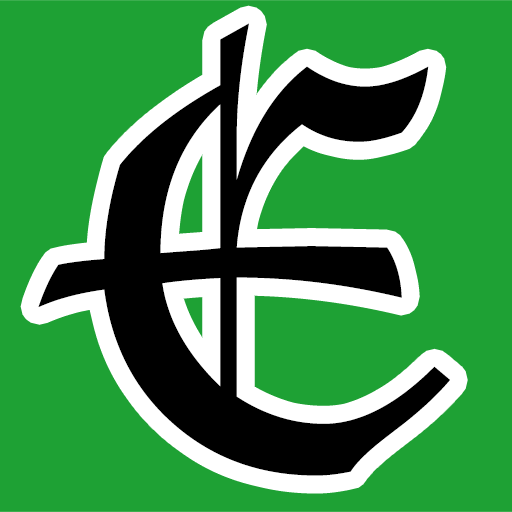 Examiner Media – Keeping you informed with professionally-reported local news, features, and sports coverage.