Democratic Primary in the Making for White Plains Common Council Seats
We are part of The Trust Project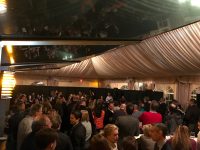 At a kick-off meeting at the Hudson Grille Thursday evening three Democrats, Michael Kraver, Saad Siddiqui and Alan Goldman (a former Republican) announced their candidacies for White Plains Common Council.
Two seats held by sitting Democrats John Martin and John Kirkpatrick are being challenged. The third seat, held by Beth Smayda, also a Democrat, will be vacant as Smayda has indicated she will not run for a third term.
With Milagros Lecuona, a Democrat, challenging incumbent Democrat Tom Roach for the office of Mayor, it looks like White Plains will see a Democratic primary later this year.