Delicious Anasa Greek Kitchen a Great Addition to White Plains Dining Scene
Opinion Advocates for ideas and draws conclusions based on the author/producer's interpretation of facts and data.
We are part of The Trust Project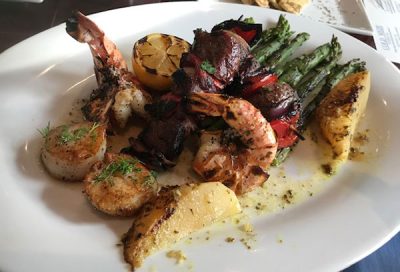 By Morris Gut
The vibrant flavors and hospitality of Greece are served with kefi (gusto) at Anasa Greek Kitchen, the newly-revamped Mediterranean restaurant on Central Avenue in White Plains.
Restaurant veterans Bobby Tsakarakis and Stevia Farmakopoulos took over the former Niko's Greek Taverna and imbued it with a refreshing décor.
A good Greek meal is a must for me from time to time, and Anasa, which refers to "the breath of life," surpassed our expectations. Tsakarakis and Famakopoulos, who originally hail from Lesvos and Kefalonia in Greece, respectively, are all over the room engaging with customers. The choices on the menu sounded so tempting, and Bobby, who is the talented self-taught chef and artist, helped us decide on our first meal.
The waiter brought us an ample amount of tasty, warm pita bread. An extraordinary starter was a hot meze platter of chargrilled octopus served with olive oil and lemon. The herbal flavors explode in your mouth. That was followed by the colorful horiatiki salad loaded with tomatoes, cucumbers, green peppers, onions, olives and feta cheese, sprinkled with oregano, olive oil and vinegar dressing. Fresh and delightful!
Our main course was a hearty combo of skewered filet mignon with sweet peppers and chargrilled shrimp and scallops with roasted potatoes and asparagus. A couple of glasses of traditional Greek Restina white wine was a fine complement. The service was spot on. Each course was easily sharable.
Anasa Greek Kitchen is located at 287 Central Ave. in White Plains. Open Wednesday through Monday. There is outdoor patio seating and bar and cocktails. Reservations accepted. Info and reservations: 914-368-8828 or visit www.anasagreek.com.
Expanded Patio for Trattoria Vivolo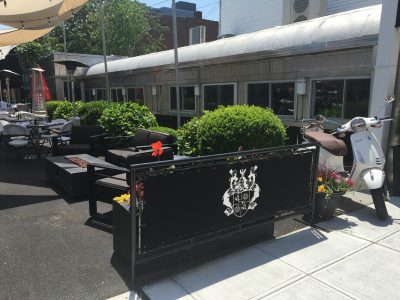 A newly-expanded and landscaped patio with fire pits, lounge seating and a tented section has opened at Trattoria Vivolo in Harrison.
Chef-owner Dean Vivolo's new summer menu includes a wonderful Paglia e Fieno con Funghi, with its dreamy mix of mushroom ragu, scallions, crispy prosciutto and pecorino cheese. The Linguine Vongole is not to be missed. We enjoyed it with a side of tender broccoli rabe.
Vivolo's robust regional Italian cuisine is served out of a restored vintage diner across from Harrison's Metro-North station and the new Avalon complex. Sit at the counter, tuck into a booth or take a table in the rear greenhouse and enjoy the surprising contemporary and traditional flavors emanating from his kitchen: tasty thin-crusted pizza; fresh old-fashioned meatballs and sausage; crostino di polenta, topped with wild mushrooms, gorgonzola and tomato sauce; lasagna Bolognese al forno; osso buco (tender braised veal shank); and the occasional roasted porchetta.
There's a great staff and a good wine list. Closed Mondays. Free parking.
Trattoria Vivolo is located at 301 Halstead Ave. in Harrison. Info: 914-835-6199 or visit www.trattoriavivolo.com.
Mast Market Expands in Mt. Kisco
The Mast brothers moved Mast Chocolates up from Brooklyn to Mount Kisco a few years ago. They took over a one-story building along South Moger Avenue, down the street from the Metro-North station, and transformed it into a manufacturing facility, market and café featuring the Mast product line.
The designers had given the entryway a carriage house look. Once inside, your eyes are immediately drawn to large windows that allows visitors to peek into the chocolate processing area where big gleaming silver urns of liquid chocolate are constantly whirring.
Mast has expanded its "neighborhood organic" market line with artisanal pastries, breads, house-roasted coffees, teas, signature chocolates, assorted crafts and condiments. At the counter is a lovely selection of cake and pie platters. The big croissants look tempting. The store manager is always helpful.
There's indoor and outdoor seating. Order online or take out. Mast recently opened a store on the Upper West Side of Manhattan.
Mast Chocolate is located at 92 S. Moger Ave. in Mount Kisco. It is open to the public Wednesday through Sunday from 10 a.m. to 5 p.m. Info: 914-244-8628 or visit www.mastchocolate.com.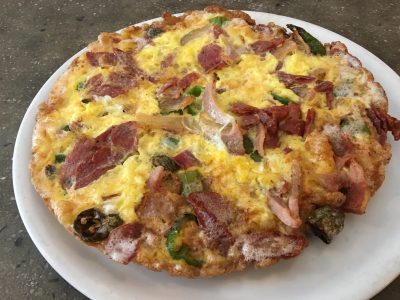 New Happy Hours at La Bocca
A tasty new happy hour offered Monday through Friday from 4 to 7 p.m. is underway at La Bocca Ristorante in White Plains, featuring a tempting selection of specially priced bites and beverages.
There are Italian panini with salami, provolone, prosciutto, mortadella, mozzarella and porchetta; fried shrimp or shrimp cocktail; fried calamari; focaccia pizza with sausage, mozzarella and pepperoni; plates of Italian sausage and meatballs in tomato sauce; gnocchi with cacio and peppers; and baked clams. Drinks start at $5. Food prices range from $4 to $12.
Chef and proprietor Tony Spiritoso has been a Westchester chef and restaurateur for more than 35 years. A meal here usually begins with platters from Tony's signature antipasti bar loaded daily with tempting cured imported meats, cheeses and appetizing house-made salads. Spiritoso has brought his vintage bright red slicing machine along wherever he's been, and it sits here ready to roll at the antipasto counter.
Some consider La Bocca the most authentic Italian kitchen in the area. The wine selection is among the best in the county. The dining room contains many artifacts and artistic columns. There is a wine room for private events. Open seven days a week.
La Bocca Ristorante is located at 8 Church St. in White Plains. Info: 914-948-3281 or visit www.laboccaristorante.com.
Liebman's to Open Ardsley Store
Liebman's kosher Jewish delicatessen in Riverdale has been serving their traditional fare since 1953. They are the only kosher deli left in the Bronx where once there were many.
For all you corned beef and pastrami mavens, owners Yuval Dekel and Craig Weitz have announced they are working on a new deli at Addyman Square in Ardsley.
Liebman's Deli is located at 552 W. 235 St., Riverdale in the Bronx. Info: 718-548-4534 or visit www.liebmansdeli.com.
Julia Child Rose Blooms at NYBG
If you are planning to visit the beautiful New York Botanical Garden in the Bronx, hunt down the yellow Julia Child Rose bed planted as part of the stunning Peggy Rockefeller Rose Garden. It is now in full bloom and is amazing!
The New York Botanical Garden is located at 2900 Southern Boulevard in the Bronx. Info: 718-817-8700 or visit www.nybg.org.
Morris Gut is a restaurant marketing consultant and former restaurant trade magazine editor. He has been tracking and writing about the food and dining scene in greater Westchester for 30 years. He may be reached at 914-235-6591 or gutreactions@optonline.net.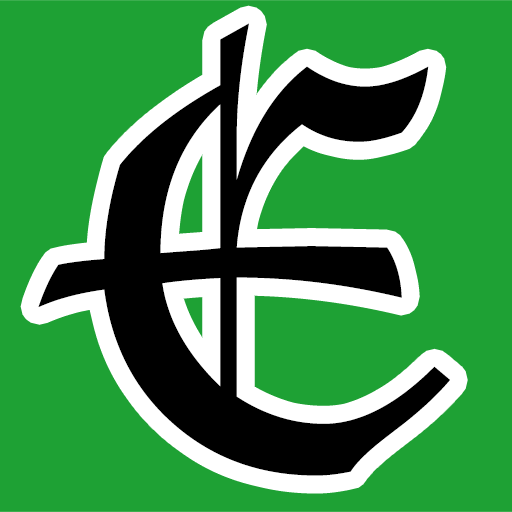 Examiner Media – Keeping you informed with professionally-reported local news, features, and sports coverage.