Cuomo Vetoes Hotel Tax for Local Municipalities
We are part of The Trust Project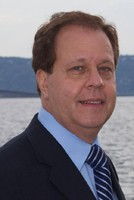 Gov. Andrew Cuomo's recent move to veto a series of hotel occupancy tax bills affecting 13 Westchester municipalities including North Castle, Sleepy Hollow, Greenburgh and several other local communities was sharply criticized by local elected officials.
The legislation was co-sponsored by state Sen. George Latimer (D-Rye), state Sen. Andrea Stewart-Cousins, Assemblyman Thomas Abinanti (D-Tarrytown) and Assemblyman David Buchwald (D-White Plains).
The occupancy tax would have been a 3 percent tax on each room stay.
Abinanti said the tax would have been an alternative funding source for municipalities.
"I am disappointed that my bill A.992 to help keep property taxes in check was vetoed. I worked hard with our communities to establish a new, reoccurring revenue stream that would have provided relief to our local property taxpayers," Abinanti said.
Under this bill, Greenburgh, its six villages and the Village of Sleepy Hollow in the Town of Mount Pleasant would have been able to receive tax revenues. Other municipalities, such as Yonkers, White Plains and New Rochelle, already levy the hotel tax, Abinanti said.
Westchester County already collects a 3 percent hotel tax that this would have been in addition to.
"The veto message asserts that traditionally, hotel occupancy user fees have been levied only by counties and cities. It argues that any policy change should be made on a comprehensive, statewide basis," Abinanti said. "However, there is no justification to deny towns and villages this revenue source. The Legislature has always granted requests for occupancy fees on an individual basis."
"Unfortunately, this veto furthers the agenda of corporate special interests who try to avoid making a fair contribution to the communities where they are located and that lobbied against this legislation," Abinanti said. "At the same time, the hardworking property taxpayers of Greenburgh and Sleepy Hollow lost an opportunity for some tax relief."
Buchwald also expressed displeasure with the governor's vetoes. The hotel tax revenues of $125,000 would have been used to fund road and bridge repairs in North Castle, he noted.
"It is disappointing that Gov. Cuomo has effectively denied the Town of North Castle the opportunity to revitalize its roads and bridges," Buchwald said. "This new stream of revenue, which many municipalities in Westchester already enjoy, would have helped the town finance needed repairs to its infrastructure and reduce the burden on local taxpayers. I will continue to fight for North Castle's residents alongside Senator Latimer."
"The bill was endorsed by the Armonk Chamber of Commerce, the Westchester Municipal Officials Association and the New York State Association of Towns," Buchwald said.
"North Castle has simply asked for the same authority that five other Westchester communities have already received," said Senator Latimer. "The local officials – all the local elected Republicans and Democrats as well – are unanimous in support. We have the support from our local Chamber of Commerce. So I'm deeply disappointed that the Governor did not side with our local governments in vetoing this bill."
North Castle Supervisor Michael Schiliro said, "The benefits of the Hotel Occupancy Tax would have helped to meet the most urgent needs of our town, the repair and improvement our 93 miles of roads, investment in local infrastructure, and to stimulate our local economy through much needed construction work."
Latimer and Buchwald have sponsored this legislation in their respective houses for the last three years, each year with the support of the North Castle Town Board.
Greenburgh Supervisor Paul Feiner also expressed his displeasure about Cuomo's veto for his community. "I'm very disappointed. The town would have generated a million dollars a year in revenue," Feiner said, explaining that the additional tax dollars from the hotel tax would be equivalent to a 2 percent tax cut.
"I don't think it's fair for the state to authorize the tax for some localities and not others," Feiner said. "I am hopeful that we will be able to persuade the governor to work with lawmakers and town officials to do more for local governments. The governor's office called me and advised that they are receptive to doing more. This will be a high priority in 2016."