Croton Makes Statement Win, Takes Hen Hud Tourney Title
News Based on facts, either observed and verified directly by the reporter, or reported and verified from knowledgeable sources.
We are part of The Trust Project
by Tony Pinciaro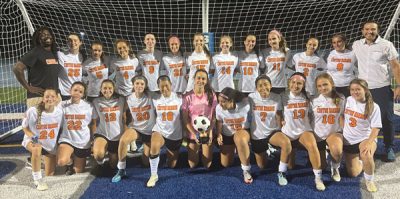 CROTON-HARMON made a statement two games into the 2023 Section 1 girls' varsity soccer season. The Tigers were emphatic in winning the HENDRICK HUDSON Tournament with a convincing 4-0 first-round victory over Haldane. Croton followed it up with a 3-1 triumph over Hen Hud, the same team that defeated the Tigers in the previous two tournament finals.
"The last two years we lost to Hen Hud by 3-4 goals," said senior and captain Ana Chiocchi. "That was a huge confidence boost going into the season because we were definitely not expected to win with Hen Hud being in a higher class."
Even though Hen Hud evened the score at 1-1 10 minutes into the second half, Croton responded and regained the momentum.
"We all played to the best of our ability, which was amazing," Chiocchi said. "I think it shows this team is hard to beat and you can count on us to play hard to the final whistle."
Gwen McManus handled all the scoring against Hen Hud and senior goalie Emily Adler made eight saves. In the win over Haldane, Vivian Obermeier, Ava Andrews, Katelyn Quinlin and McManus scored. Gabby Stock registered two assists and Shayna Caguano and Ariel Gagne each had one. Adler handled four shots.
Chiocchi and her teammates have every right to feel confident with 14 returning veterans, including seven seniors. The Tigers went .500 last year, but lost a sectional first-round game.
Joining Chiocchi are classmates – Juliet Skrelja (center mid), Pia Aspinwall (center back), Sophia Kim (defense), Sofia Ailardi (mid), Lucia Thoreson (forward) and Adler.
"We felt we had very strong players returning and knew of the players who were coming up to the team this year," said Chiocci, a four-year starter and center back. "The players have filled in the graduated seniors' spots pretty well."
With a large veteran core returning, plus captains' practices during the summer, this enabled Croton to be ahead of schedule going into preseason.
"We were not rusty going into preseason," Chiocchi said. "During preseason, we were playing a lot faster, playing one-two-touch, switching the field. It's like all the puzzle pieces came together."
Like many Section 1 schools, the intense heat and humidity canceled numerous games. However, Chiocchi said Croton remained focused in preparation of returning to the field.
"Throughout the whole week we discussed our future games, where we could find film on our opponents and how we can win," Chiocchi said. "It was great finally being able to practice yesterday (Saturday)."
Croton hosted Valhalla (Monday), will host Irvington (Tuesday) and travel to Blind Brook (Thursday). Second-year Coach Winston McKoy is excited about his team's promise.
"I don't think they have even scratched the surface of their potential," McKoy said.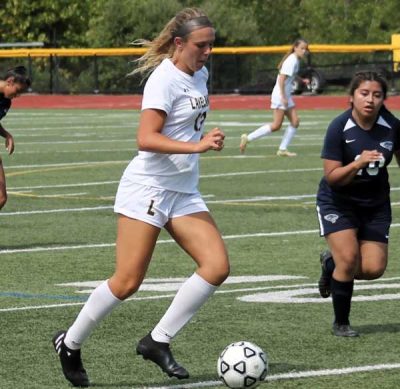 LAKELAND defeated Fox Lane, 4-1, in a Yorktown Tournament first-round game. The Hornets will play the winner of Yorktown-Arlington B at a date and time to be determined.
Senior Kellie Sullivan scored her first varsity goal. Grace Nugent, Victoria Caiazzo and Kayleigh Mula also scored goals. Gianna Pace, Caroline Daly and Caiazzo recorded assists and goalie Amelia Calisi made five saves.
"Our passing was the best it's ever been," Lakeland Coach Shawn Sullivan said. "We had a lot of great movement off the ball. Players on the ball were really looking for open teammates.
"Defensively, we did a great job pressuring the ball and not allowing them to build their attack on a regular basis."
OSSINING had an overtime tie (1-1 with Mamaroneck) and victory (2-1 over Clarkstown North) to begin its season. Michelle Zuniga gave Ossining a 1-0 lead over Mamaroneck early in the second half as Ella Nee registered her first varsity assist. Lindsay Saich was excellent in goal, making 15 saves. After Clarkstown North grabbed a quick 1-0 lead, Zuniga tied the score 10 minutes later with freshman Anna Scamarone tallying her first varsity assist. Later in the first half, Nee supplied the decisive score with her first varsity goal, assisted by Sophia Torrieri. Saich stopped six shots.
HORACE GREELEY played Mahopac to a 1-1 draw. This was the first meeting of the teams since Mahopac beat the Quakers, 1-0, in a 2022 sectional game. Rachel Glick scored the Greeley goal, on a rebound.
MAHOPAC has two draws in its first two games. The Indians played a scoreless game with Yorktown to begin the season, then came away with a 1-1 tie against Horace Greeley. Gianna Fava scored Mahopac's goal, assisted by Juliana Mangione, and Arianna Pennella collected five saves.
PANAS opened the season with wins over Brewster and Putnam Valley, but Byram Hills beat the Panthers, 3-1, in a weather-shortened game. Cassidy Pisani scored on a header off of a corner kick by Kaylie Mellars. Panas coach Matt Schiff said the game was officially called at half because of lightning.
WHITE PLAINS opened its season with a 2-1 setback to R.C. Ketcham. Melanie Rodriguez scored for White Plains and G Ava Galligani made four saves.
PEEKSKILL dropped its season-opener to the Leffell School as Mayra Perez scored and Victoria Calderon made seven saves.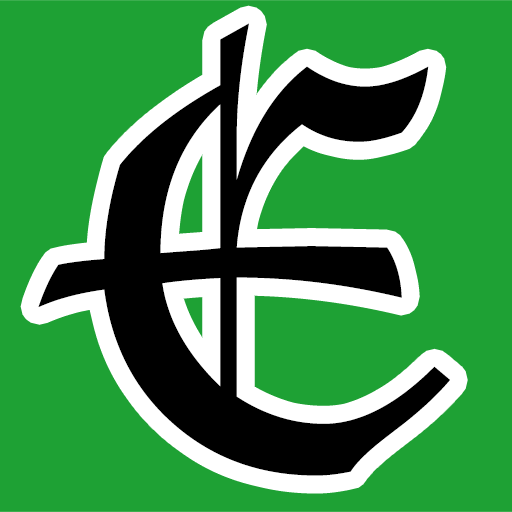 Examiner Media – Keeping you informed with professionally-reported local news, features, and sports coverage.