Croton Kung Fu Master Convicted of Sexual Abuse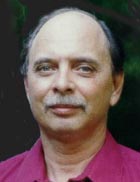 The Croton kung fu master who was accused of sexually abusing students was found guilty on all charges, announced Westchester County District Attorney Janet DiFiore today.
Frank DeMaria, a 68 year-old Ossining resident was found guilty following a jury trial on all counts in an indictment: three counts of second-degree course of sexual conduct against a child, class "D" violent felonies, two counts of first-degree sexual abuse, class "D" felonies, and four counts of endangering the welfare of a child, class "A" misdemeanors.
The charges are related to sexual touching involving four female child victims.
DeMaria is an internationally known grand master instructor who owned and operated a kung fu studio in Croton-on-Hudson, where the victims were students and the incidents took place between Nov. 1, 2009 and Jan. 6, 2011.
Adults who were observing at the studio initially reported to Croton Police that they saw the defendant take young female students into a corner and observed the defendant's hips make a gyrating motion.
Female victims told investigators that the defendant instructed them, on more than one occasion, to grab his penis and to squeeze and pull repeatedly.
The defendant was arrested by Croton Police on Jan. 14, 2011.J 14, 2011.
Subsequently three additional victims came forward.
The defendant, who was remanded after the verdict, faces a maximum of seven years in state prison on each of the top counts when sentenced on May 8, 2012.