Croton, Briarcliff Students Join Forces to Form Varsity Boys' Volleyball Team
News Based on facts, either observed and verified directly by the reporter, or reported and verified from knowledgeable sources.
We are part of The Trust Project
By Jonathan Notis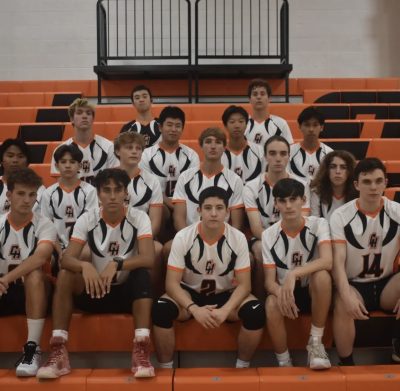 After playing volleyball for the nationally ranked Downstate Athletic Center in Peekskill, Marc Arroyo, a current Briarcliff High School senior wanted a different challenge.
That's where he met Paulo Martinez-Amezaga and Sam Jacobson, students at Croton-Harmon High School, and soon they joined forces to form a boys' varsity volleyball team, the Bear Cats.
Arroyo grew up watching his sisters play competitive volleyball for Briarcliff High School in what has traditionally been a girls' sport at the varsity level. Meeting his Croton counterparts was fortuitous.
"The boys from Croton wanted to turn their official school club team into a varsity team," said Arroyo, who reached out to Briarcliff Athletic Director Chris Drosopoulos about starting a boys' varsity volleyball team at the school.
Martinez-Amezaga, who began playing the sport on grass in a public park with his brother, had joined Croton's club team.
"(It) sparked my love for indoor volleyball. I wanted to play on a competitive school team," said Martinez-Amezaga, whose passion for the sport is contagious.
Merging with Briarcliff, the combined club team started about two years ago with seven players, including Briarcliff juniors Galvin Navarro and Jack Burnette.
"We recruited other players from both Briarcliff and Croton," noted Martinez-Amezaga, who co-captains the team with Arroyo.
The team continued to recruit players, and grew to 15 members, then 17. As more players joined, Drosopoulos helped students advocate for the necessary funding to form a Briarcliff-Croton varsity team, he said. The process required the players from both schools to receive the blessings from their athletic directors, find a coach and receive approval and funding, about $2,000, from each Board of Education.
Martinez-Amezaga recruited Jacobson to play club volleyball with him.
"Schools often don't fund boys' volleyball teams," Jacobson said.
The team typically travels 40 minutes to an hour to compete against most of the 20-plus teams in Section 1, Division 2.
Arroyo said it has become increasingly common for athletic teams at different schools to merge, particularly when there isn't enough interest in a sport at a school or as a way for districts to share expenses. Over the years, Briarcliff has combined winter track teams with Valhalla and football with Hamilton. Croton's boys' and girls' swim teams currently compete with different schools as well. Ice hockey has long been a sport that has seen combined teams.
"It has worked well in the past, and it is working well now," Arroyo said.
The Bear Cats practice six days a week, two hours a day during the season, spending every Friday night in the Downstate gym, often until two in the morning. In the spring they practice on Tuesdays and Thursdays at Pierre Van Cortlandt Middle School, and in the summer host informal practices at local parks. They even play volleyball together in the snow during the winter, giving the team four seasons of bonding opportunities.
"We spend a lot of time together outside of practices and games," Arroyo said. "One of the Croton players' moms is kind of like the team mom, so we spend a lot of time at his house as a team. We eat together, we play games together, we go swimming, so there's a big emphasis on team bonding."
Bonding has paid off for the Bear Cats on the court in the team's inaugural season. As of last Wednesday, the Bear Cats are in first place in their division with a 12-1 record.
"The sport demands a lot of coordination and a very deep connection between the passers, the setters and the hitters," Arroyo said.
Drosopoulos is impressed with the leadership the students have shown and the bonds that have been built.
"We are proud of Marc and his teammates for taking the initiative to get the ball rolling on forming a volleyball team here at Briarcliff," Drosopoulos said. "Their tremendous dedication paid off."
As Arroyo, Martinez-Amezaga and Jacobson graduate this year and embark upon new journeys, they leave a legacy for aspiring volleyball players, a winning team that will continue playing long after they move on.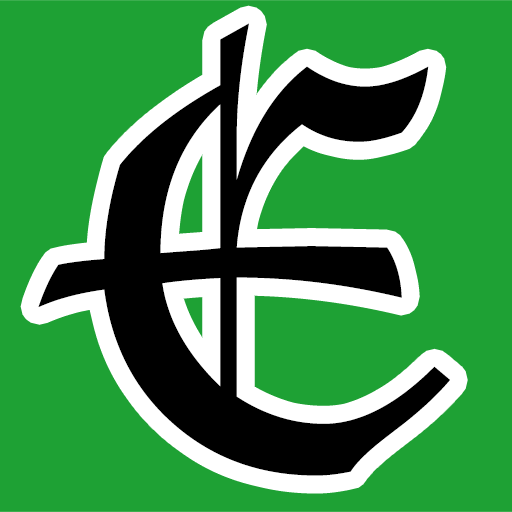 Examiner Media – Keeping you informed with professionally-reported local news, features, and sports coverage.