Opinion Advocates for ideas and draws conclusions based on the author/producer's interpretation of facts and data.
Creating Memories: SMRA Bird Calendar a Perfect Stocking Stuffer
We are part of The Trust Project
By Brian Kluepfel
Although there are many reasons to become a birder, probably the primary reason many do so is because birds are visually stunning.
Here in North America, where the number of avian species pales in comparison to global birding hotspots, we still get hundreds of individuals of different colors, sizes and shapes, from the minuscule hummingbird to the magnificent eagle.
During these pandemic times, many of us have been challenged to look both inward and outward. Some of those doing the latter have entered the world of birding, and many of them, the related hobby of bird photography.
Though I have splashed thousands of words across the pages of this and other publications relating the wonder of birds, the stories hardly compare in impact with the power of a photograph. Luckily, local photographers have always come to my rescue in this regard. We often rely on Audubon stalwarts like Suzanne O'Rourke (https://www.flickr.com/photos/sueorourke) to add a splash of visual panache to offset my ponderous prose.
Starting last year, the Saw Mill River Audubon (SMRA) began producing a calendar of bird images taken by local photographers which allow us to appreciate the seasonal variety of bird life in the Hudson Valley and tip our collective cap to these talented and patient mavens of the lens.
One relative newbie birder and photographer is Rebecca Bell of Briarcliff Manor, who now posts on Facebook as @Briarcliffphotograpy. Her stunning image of a red-tailed hawk alighting in her backyard graces the October 2022 calendar page. As she jokingly wrote upon receiving the news, "Bucket list item achieved – I'm finally a calendar girl! Miss October, to be precise!"
Another calendar contributor is Mitch Goldfarb, whose photos will grace the April and August pages. Goldfarb moved up to Westchester during the pandemic, and an old birdfeeder in his parents' garage and a camera of more recent vintage got him started. Beginning with colorful species like the American goldfinch and the pileated woodpecker, he has now cataloged 230 species in the tristate area.
Goldfarb credits his friends at SMRA with much of his success.
"I'm constantly learning," he said. "So much of that is thanks to the fantastic programs and people involved with the Saw Mill River Audubon, which continues to be an amazing resource and way to connect with other people who share a love of birds," he said.
While many would like to get the ultimate snap of a beautiful bird, there are limits. The golden rule of birding photography is "do no harm." Remember that these are wild creatures trying to survive and feed their young. Audubon has published guidance for ethical bird photography on its website at https://www.audubon.org/get-outside/audubons-guide-ethical-bird-photography.
I'd like to dedicate this month's column to Pleasantville photographer Jeff Seneca, who was well-respected in the local birding community for his wonderful images (https://www.jsenecaphotography.com/) and all-round personality. We lost Jeff in the early days of the pandemic and we miss him tremendously. To quote his website: "Jeff lived his life in the manner of his pictures, vibrantly and full of life and color."
SMRA Executive Director Anne Swaim added, "We started the Birds of New York calendar to highlight the work of local bird photographers and the beauty and diversity of the birds found in our area. Our first calendar was for 2021 and featured two spectacular pictures by Jeff Seneca, one of the leading bird photographers in our area who was lost, much too young, to COVID in April 2020."
Another wonderful photographer and personality lost in 2020 was Croton-on-Hudson's Edward Mertz, whose appreciation of Westchester wildlife was contagious. Luckily for us, these men live on through their photographs.
Feel free to buy one, or several, 2022 Saw Mill River Audubon calendars at www.sawmillriveraudubon.org/calendar.
Brian Kluepfel is a longstanding Saw Mill River Audubon member and encourages you to support efforts in protecting and enjoying local wildlife habitats. Visit SMRA sanctuaries and attend their events, online or in person. All are welcome.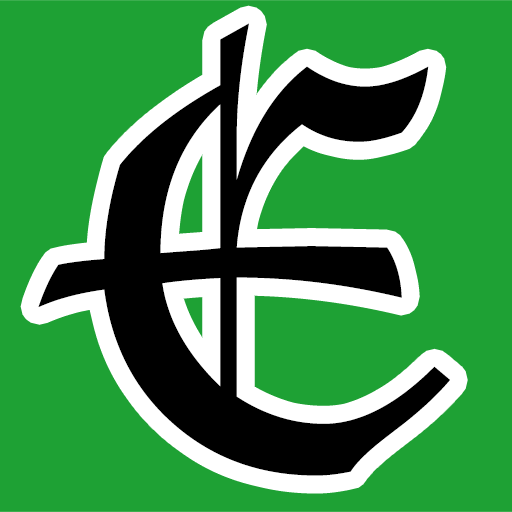 Examiner Media – Keeping you informed with professionally-reported local news, features, and sports coverage.