Cozy Harrison Pizzeria, Italian Restaurant Worth the Trip
Opinion Advocates for ideas and draws conclusions based on the author/producer's interpretation of facts and data.
We are part of The Trust Project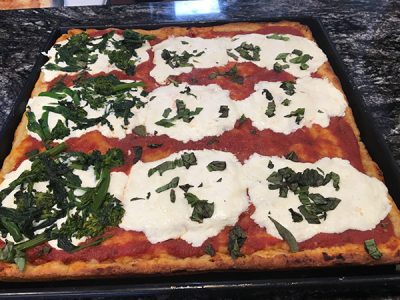 By Morris Gut
Partners Julie DePiano, Rob DelliPaoli and Salvatore Cucullo have opened Table 13 in Harrison, a cozy pizzeria with a unique culinary twist.
Cucullo is a seasoned chef who has spent 20 years in some of the region's finest kitchens. He had owned Fratelli's in New Rochelle.
Ingredients used in Cucullo's kitchen are locally sourced whenever possible. This holds true for the assortment of pizzas and private dining specialties. Signature pizzas include classic tomato and mozzarella; the Bianca (ricotta, mozzarella and Romano cheese; a thin crust Margherita with tomato, fresh mozzarella and basil; and the Harrison Square, made with roasted tomato, basil and stracciatella cheese.
There is also the fresh-baked Table 13 chicken or eggplant parmigiana rolls.
Tasty small plates include house-made meatballs with tomato sauce and parmesan; shrimp mac and cheese; roasted cauliflower with General Tso's sauce; roasted beets and goat cheese; and garlic bread with warm burrata cheese and marinara sauce.
There are fresh salads with supplementary additions such as crispy chicken or grilled shrimp. A variety of panini are available, including the popular potatoes, peppers and eggs or house-made meatballs. Fresh Italian bread is baked in-house daily.
Entrees include various pastas, including the rigatoni Bolognese, linguini alfredo and penne alla vodka. There are various selections that include meats such as the Cuban roll (ham, roast pork, Swiss cheese and pickles with roasted potatoes); the rib-eye cheeseburger with shoestring fries; and the chicken scarpariello with potatoes, sausage and hot cherry peppers.
If you like seafood, you can choose the shrimp and calamari fra diavolo over black linguini, fish and chips and fresh salmon with soy, ginger and scallions over roasted vegetables.
Private dinners at Table 13 can run the gamut from Italian to vegetarian served family style. Cucullo would be delighted to create a special menu for your group in advance.
Table 13 can be booked for curated chef-driven private dinners for six to eight guests. It is located at 125 Halstead Ave. in Harrison and is open Wednesday through Monday. The liquor license is pending.
For more information and reservations for a private dining experience, call 914-698-1313 or visit www.table13harrison.com.
Roof Opens at Freebird
The popular rooftop bar and lounge has opened at Freebird Kitchen and Bar in White Plains. It's a lovely seasonal setting. There's an expansion underway, too, according to proprietor Nick Fusco.
I have been indulging in the comforting Southern-themed menu. I recently hunkered down with a hearty pimiento cheeseburger – two smashed patties, caramelized onions and pimiento cheese on Texas toast.
Try tasty versions of fried calamari, meaty smoked baby back ribs, loaded Cobb salad, crispy Brussels sprouts, brick chicken and shrimp and grits. Portions are ample and shareable. The lighting and the birds hanging from the ceiling in the dining room give it a magical atmosphere.
There are also craft beers and happy hours Tuesday through Thursday from 4 to 6 p.m. and Friday from 2 to 6 p.m. Plus, there's a weekend brunch.
Freebird Kitchen and Bar is located at 161 Mamaroneck Ave. in White Plains. Closed Mondays. Info: 914-607-2476 or visit www.freebirdkitchenandbar.com.
Old Guard Dining
Members of the Old Guard of Westchester, a fraternal organization founded in 1954, include retired senior men from all walks of life who engage in a variety of stimulating indoor and outdoor activities throughout the year. They gather each week at The Meeting House of the Ethical Culture Society in White Plains. Their dining club is quite popular. Each month they pick a restaurant for a formal luncheon.
Recently, members, their wives and friends gathered at The 808 Bistro in Scarsdale for a stellar multicourse repast. I was lucky enough to be invited. The afternoon went deliciously well. The restaurant put on quite a culinary show.
The group was offered a three-course menu loaded with fine choices. My starter of crispy eggplant with fresh mozzarella, basil and balsamic drizzle was a delight. For a main course, I chose one of the signature pastas: pappardelle Bolognese. It was delish! Had to have their homemade apple strudel with vanilla ice cream for dessert. All at the long banquet table lauded the meal.
If you are interested in joining the Old Guard of Westchester, call 914-548-8448 or visit www.ogwestchester.org.
Hudson Valley Fermented June 3
A gathering of wine and spirit aficionados will take place on the Pace University campus in Pleasantville on Saturday, June 3 from 12 to 4 p.m. Leading craft beer and wine producers, distilleries and cideries will be offering tastings. At this writing, craft breweries include Wolf & Warrior, Sing Sing Kill Brewery, Captain Lawrence, Bronx Brewery and Peekskill Brewery.
There will also be food samplings from ShopRite, Tesoro d'Italia Restaurant, Stone Fire Italian restaurant, The Chatterbox, Falafel Taco, Dolphin South, Old Village Craft Pizza & Beer and Second Mouse Cheese Shop.
The Pleasantville Rotary Club and Pace University are offering VIP tickets for $85 to $100 per person. Guests must be at least 21 years old. For more information, call the Pleasantville Rotary Club at 914-310-0739 or visit www.hvfermented.com.
Wine & Food Festival Returns
Westchester Magazine's popular culinary event has been drawing area gourmands for over a decade. It has returned with gusto and will take place the week of June 6-10. It is marked with five days of special dinners, contests and tastings at various locations around the county, along with food and wine personalities. More than 100 restaurants and food trucks and over 150 wine, beer and spirits purveyors will be on hand.
Advanced tickets and reservations are required. For tickets and the full list of events, visit www.westchestermagazine.com/wine-and-food.
Morris Gut is a restaurant marketing consultant and former restaurant trade magazine editor. He has been tracking and writing about the food and dining scene in greater Westchester for 30 years. He may be reached at 914-235-6591 or gutreactions@optonline.net.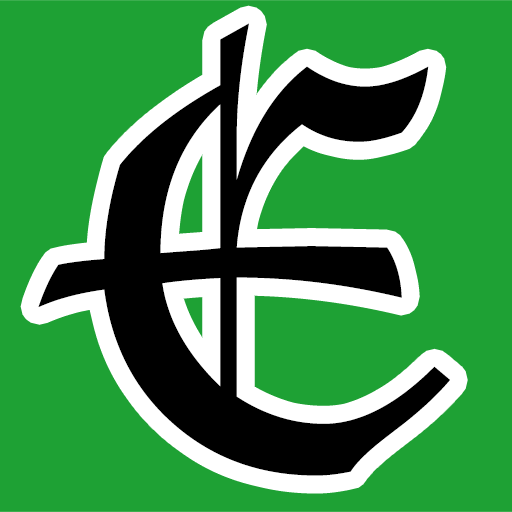 Examiner Media – Keeping you informed with professionally-reported local news, features, and sports coverage.